Yossi Appleboum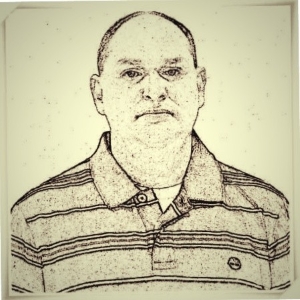 Yossi Appleboum
CEO,
Sepio Systems
Yossi is the CEO and Co-founder of Sepio Systems and is an experienced professional in the field of security, networking, computer science and control systems. Mr. Appleboum was also the co-founder of CyberSeal. He holds a Network Protection Patent issued in July 15, 2014 (CT/IL2014/050638).
News mentions
Sepio Systems, the globally renowned provider of Hardware Access Control (HAC) solutions, has announced the launch of the company's Hardware Access Control solution (HAC-1), which gives organizations complete visibility and control over essential hardware devices throughout the enterprise, across the network and endpoint devices. Fingerprinting technology "In 2016 we created Sepio to mitigate the risk of rogue hardware devices, our SepioPrime platform stops attacks in financial services institutions, insurance companies and critical infrastructure," said Yossi Appleboum, Co-Founder & Chief Executive Officer (CEO) of Sepio. He adds, "Today, Sepio introduces HAC-1, the industry's first Hardware Access Control solution, which extends our fingerprinting technology to provide complete visibility and control for hardware devices and augment hardware risk mitigation." HAC-1 capabilities include: Complete Visibility of all Hardware Assets: With all devices and anomalies detected, enterprises benefit from a greater overall cyber security posture. Gaining full visibility of all hardware devices from endpoint peripherals to connected devices (IT/OT/IoT), Sepio's HAC-1 uses unique physical layer hardware fingerprinting technology and data augmentation from endpoints and networks. Full Control through Predefined Policies: Enterprise-wide policies enable compliance, regulation and best practices. With predefined templates and no base-lining nor whitelisting and no requirement for a clean environment start, Sepio provides a fast and easy setup. Rogue Device Mitigation (RDM): Threat mitigation upon discovery of rogue or threatening devices. Integrations with existing security platforms such as NACs and SOARs for mitigation and remediation enhancements. Cyber security arena - hardware security visibility With the company's new solution, enterprises will be able to see what, until now, has been invisible" "Sepio has solved one of the longest standing issues within the cyber security arena - hardware security visibility and remediation. With the company's new solution, enterprises will be able to see what, until now, has been invisible," said Edward Amoroso, Chief Executive Officer (CEO) of TAG Cyber LLC. Edward adds, "As employees re-enter the office around the world, hardware security and device tampering is a top concern as external adversaries look to gain intelligence and sit on the hardware devices for months to years at a time." Fueled by machine learning Sepio's HAC-1 is fueled by machine learning, which is fed by a combination of physical layer fingerprinting (Layer 1) and link layer (Layer 2) data. This enables Sepio Systems to provide the sought-after visibility and enforcement level needed to ensure a lower risk hardware infrastructure. This is further augmented by a threat intelligence database that captures all meaningful data inputs to drive true hardware access control.
Sepio Systems, which is disrupting the cyber-security industry by uncovering hidden hardware attacks, is gaining momentum in the U.S. after adding an important new customer and channel partner – the Integrated Security Solutions business unit of Johnson Controls, and strengthening its advisory board. Mitigating hardware-based attacks Sepio offers the world's first end-to-end solution that detects and mitigates hardware-based attacks, including rogue peripherals, invisible network devices, and manipulated firmware. The company's Sepio Prime, which is a software-only solution, has been successfully deployed in over 20 mid-sized to large banks, insurance, and telecom companies in the U.S., Singapore, Brazil and Israel. The deal with Johnson Controls is bringing the technology to additional sectors. Sepio offers the world's first end-to-end solution that detects and mitigates hardware-based attacks Over the past months Tyco Integrated Security, now part of Johnson Controls, has been installing Sepio's Rogue Device Mitigation solution on the premises of its customers. Sepio Prime helps Johnson Controls' customers utilize sophisticated intelligence and hardware fingerprinting technology that is capable of rapidly and accurately detecting manipulated peripherals, transparent network devices and firmware vulnerabilities. Importance of cyber and data security The growing interest in Sepio's product is the result of an unprecedented rise in cyber-attacks and data breaches caused by the ease of obtaining attacks tools that were until recently only available to governments. "Johnson Controls is a leading systems integrator in the security field and our connection with them will open up a new market for us," predicts Yossi Appleboum, CEO of Sepio Systems Inc. Until recently Sepio had mainly focused on the finance and telecom sectors, but Appleboum notes that the "partnership with Johnson Controls and their network now exposes Sepio's technology to hundreds of new clients in the North American market." Intelligent solutions major Tyco Integrated Security was acquired and integrated into Johnson Controls Tyco Integrated Security was acquired and integrated into Johnson Controls, a global leader in the field of intelligent buildings, efficient energy solutions and integrated infrastructure. As part of Sepio's effort to expand its U.S. presence, Suzan Zimmerman has joined the company's advisory board. Zimmerman has worked in senior positions for numerous companies in the IT field including CACI International Inc., QinetiO North America Inc. and Science Applications International. "It is an honor to be part of an organization whose focus is protecting our mission critical systems. As our cyber threats become more complex, we must become more vigilant in evaluating the severity of the consequences, should we not be able to detect the intrusion at the source." said Zimmerman. "With Sepio's technology implemented into corporate and governmental cyber tool kits, the protection of the agencies' information will increase exponentially." Suzan Zimmerman is the President and CEO of Strategic Capture Group, which focuses on helping companies to market, capture and win business in the government sector.
Experts sections