Y.D. Kim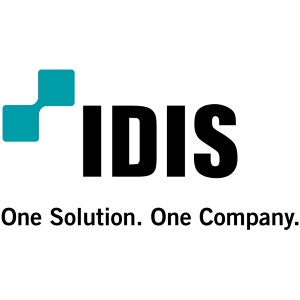 Y.D. Kim
Chief Executive Officer,
IDIS
Y.D. Kim is the Chief Executive Officer at IDIS, a global security company that designs, develops, and manufactures surveillance solutions for a wide range of commercial and public sector markets.
News mentions
IDIS, South Korea's largest in-country video security technology manufacturer, has acquired a controlling (44.84%) stake in KT Powertel, the radio communications subsidiary of telecoms giant KT Corp. The move will strengthen IDIS's offering in the security and safety sectors, with customers to benefit from powerful push-to-talk over cellular (PoC) communications solutions, and an emerging generation of advanced safety and security systems encompassing a range of IoT devices. KT Powertel has been leading the development of LTE broadband wireless radio technologies in Korea's renowned domestic market. The acquisition will now enable IDIS to capitalize on this expertise in South East Asia and expand its capabilities globally. The move will strengthen the company's position as a provider of complete, end-to-end video solutions that are easier to install and that offer true flexibility and ease-of-use, and deliver on the promise of low total cost of ownership. Advanced video applications "In Korea's highly competitive and advanced home market KT Powertel has been a mobile communications leader for over 35 years, with more subscribers nationally than any other provider, delivering consistently strong sales and profits," says IDIS, Chief Executive Officer, Y.D. Kim. KT Powertel developed one the world's first blind spot-free LTE radio services, Power Talk, and PoC communications solutions. PoC radios support advanced functions including instant group calling, messaging, GPS location tracking, and emergency notifications. This, combined with LTE cellular networks, provides the bandwidth necessary for advanced video and data applications. Video surveillance solutions The move will further boost IDIS's R&D capabilities in crucial growth areas including IoT KT Powertel's depth of expertise in communications technology aligns well with IDIS's focus on video surveillance and analytics solutions operated through a choice of video management systems and controlled via authorized access to client software or mobile applications. The acquisition, from KT Corp, will strengthen IDIS's position in key markets including critical infrastructure applications, and both government and commercial sectors. The move will further boost IDIS's R&D capabilities in crucial growth areas including IoT. Recent analysis estimates that the number of businesses using IoT technologies has risen from 13% in 2014 to around 25% today, with rapid acceleration now expected. Growth will be driven by the introduction of new and more capable sensors, more computing power, and more reliable mobile connectivity. IoT and wireless technology As sensor technology becomes more powerful and affordable, it will become easier to expand and adapt security systems with a growing toolkit of remote add-on devices. "As we look forward, video solutions will need to be increasingly convenient for customers to use on the move, and they'll need to be more flexible to install and extend with IoT and wireless technology. In all these specialisms, IDIS's acquisition of KT Powertel will extend its expertise as it develops leading-edge solutions to increase security and safety in a range of applications," added Mr. Kim.
IDIS, South Korean manufacturer of security technology, was honored with a 'National Productivity Award' presidential citation in the country's 42nd National Productivity Competition, sponsored by the South Korean Ministry of Trade, Industry and Energy. The National Productivity Award competition, run by Korea Productivity Center at COEX, Seoul, provides government recognition for corporations, organizations, and individuals who have shown leadership in applying productivity to achieve successful, documented business outcomes. IDIS Total Solution The award and citation recognized IDIS for its custom-designed IDIS Smart Factory, purpose-built to match business requirements and characteristics seamlessly. The IDIS Smart Factory, which assembles the varied components of the IDIS Total Solution sold and installed throughout the world, operates with a flexible production system, utilising big data to modularize and refine production processes to ideally meet the company's requirements. Each process in the IDIS Smart Factory is computerized—from material warehousing to management, production, function tests and even packaging—resulting in increased productivity. In addition, real-time production planning, cause-of-defect analysis, and tracking were able to be achieved by breaking down process histories. IDIS Smart Factory The National Productivity Award recognized IDIS' innovative technology worldwide With the computerization of the automatic processes in the IDIS Smart Factory, if a certain product is missing materials or doesn't pass a functionality test, it does not proceed to the next stage. This blocks any possible defects, enhancing customer satisfaction by improving quality and creating products that can be massively customized. As a result, IDIS saw increased productivity, with decreased inefficiency, allowing it to remain focused on innovation, and the continual enhancement of customer experience. The National Productivity Award further recognized IDIS' innovative technology worldwide, noting the overall value of the company in the global security and surveillance marketplace. Artificial Intelligence "It is rewarding to see the IDIS Smart Factory, which has taken years of effort to build, receive this prize," noted IDIS CEO Y. D. Kim said. "Recognized as a leader in Korea's 4th Industrial Revolution, IDIS will continue to strive to be the best global video surveillance manufacturer, deepening our impact in the industry through our advancements in the application of Artificial Intelligence to our technology solutions." The technologies produced by the IDIS Smart Factory are offered worldwide as part of IDIS's award winning IDIS Total Solution—an end-to-end, single sourced offering that delivers unrivalled plug-and-play simplicity, combined with highest-quality performance, compatibility (now featuring the longest recorder warranty in the industry) with a low total cost of ownership.
A summit of international security and video surveillance specialists, hosted by IDIS in Seoul, South Korea, last week focused on some of the key drivers that will shape the global video market over the next three years. The growing importance of upcoming innovations in AI, recording and camera technology, network security, extended warranties and the need for increasingly powerful VMS capabilities were among topics discussed at the event. Delegates from around the world got their first opportunity to see the second iteration of IDIS Deep Learning Analytics (IDLA). Version 2.0 IDLA sets new market benchmarks with accuracy of 96% and a speed of up to 200ips permitting analysis of 32 channels simultaneously. Access To Standard And Advanced Analytical Functionality IDIS will stay committed to its promise of a low total cost of ownership by giving users access to both standard and advanced analytical functionality Further, IDLA does need additional processing power, meaning users will not have to upgrade existing hardware. When IDLA becomes commercially available early next year, IDIS will stay committed to its promise of a low total cost of ownership by giving users access to both standard and advanced analytical functionality, such as appearance searching, through just one simple and affordable license. The summit also focused on the importance of secure design and manufacturing to dispel common market concerns around 'backdoors' and how the use of IDIS proprietary protocols harden network security. The agenda also covered sector specific application developments in key markets where IDIS solutions are increasingly being adopted, including large scale projects in the Asia, Europe, the Middle East and the United States. Held over two days, the annual summit has grown in scope over the last three years and is now an important diary date for those attending. It is seen as a chance to network with leading market specialists from around the world to share lessons from projects which are frequently at the cutting edge. Driving Product Development And Improvements The summit is also used an opportunity to focus on business development, with IDIS working closely with its partners to refine its marketing and media strategy for the coming year, to share the latest information about market trends and insights, and to drive product development and continual improvements in technical support. Gathered at this summit we have a level of expertise that is unrivalled in our sector, and we share a commitment to giving our customers the very best in video surveillance solutions" This long term, collaborative approach between IDIS and its business partners is a key element of the company's growth strategy. It is this customer-focused drive that has seen IDIS grow continuously since 1997 to become Korea's largest video surveillance manufacturer, with regional operations now expanding across over 50 countries. 2018 Business Partner Awards Concluding the summit, IDIS Chief Executive Officer, Y.D. Kim, presented 2018 Business Partner Awards to three companies – Avix (Russia), Trinet (Singapore) and Red Office (Bangladesh) - in recognition of their commitment to a close partnership and their outstanding performance over the last year. "Our three award winners, and indeed all our partners attending this summit, demonstrate that the surest route to success is always through collaboration," said Joon Jun, President of the IDIS Global Business Division. "Gathered at this summit we have a level of expertise that is unrivalled in our sector, and we share a commitment to giving our customers the very best in video surveillance solutions. Knowing this, we can all look with great confidence to the year ahead."
Experts sections