Wenyuan Niu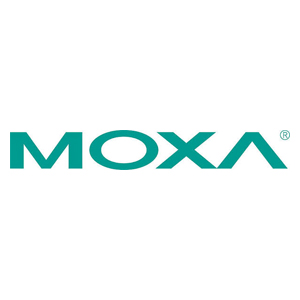 Wenyuan Niu
Product Marketing Manager,
Moxa Americas Inc.
Wenyuan Niu is Product Marketing Manager at Moxa.
News mentions
With the addition of EtherNet/IP the ioLogik E1200 presents a highly reliable, cost-effective alternative to expensive and proprietary I/O modules Moxa, a provider of network infrastructure solutions for the Industrial Internet of Things (IIoT), announces a major firmware update for its ioLogik E1200 line of remote I/O modules that introduces support for EtherNet/IP and a RESTful API. With the addition of EtherNet/IP, one of the most popular communication protocols in industrial automation, the ioLogik E1200 presents a highly reliable, cost-effective alternative to expensive and proprietary I/O modules, while also interfacing easily with IT systems. Versatile And Multi-Lingual Tool "The ioLogik E1200 series has long been valued by the automation community for its compact design, its peer-to-peer communications, and its ability to create daisy chain networks," explained Wenyuan Niu, Product Marketing for Data Acquisition at Moxa Americas, Inc. "This upgrade makes the ioLogik E1200 an even more versatile multi-lingual tool to bring I/O data from the plant floor into nearly any IT platform or system." The Moxa ioLogik E1200 series is available with a wide range of input and output types, including voltage, current, digital, pulse, frequency, RTD, thermocouple and more. Existing owners can gain the additional functionality for free by downloading the new firmware and completing the online registration process. The firmware adds support for both EtherNet/IP and a RESTful application program interface specifically designed for IIoT applications that interact with cloud services. Updated ioLogik units will be able to collect sensor and device data via EtherNet/IP, Modbus, and Active Ethernet I/O, and will be able to share that data with IT platforms over SNMP, RESTful APIs, and MXIO. New E1200 models will ship with the updated firmware beginning in January 2017. EtherNet/IP is a widely deployed industrial protocol that was originally developed by Rockwell Automation and is commonly used in factory, hybrid and process industries. By adding support for EtherNet/IP to the ioLogik E1200, Moxa has opened up greater opportunities for businesses to access Moxa's vast array of I/O solutions and create cost-effective plant floor solutions that control, configure and collect data. The ioLogik E1200 expands Moxa's offering of EtherNet/IP communication products, which including Ethernet switches that can be managed on a SCADA network and EtherNet/IP gateways that allow communication with Modbus devices. Save
Moxa has announced a new data acquisition solution that brings greater versatility for the Industrial Internet of Things (IIoT). The new ioLogik™ 2542-WL1 and ioLogik 2512-WL1 both feature 802.11a/b/g Wi-Fi connectivity, which will serve the growing number of devices and M2M applications that require wireless communication. The ioLogik 2542-WL1 supports analog I/O connections over Wi-Fi, whereas the ioLogik 2512-WL1 supports digital I/O connections over Wi-Fi. Flexible Data Acquisition Solutions With the addition of these two models, Moxa now offers a range of flexible data acquisition solutions for wired Ethernet, Wi-Fi, 2G GPRS and 3G HSPA networks. "We want to make it as easy as possible for industrial users to collect and share sensor data in different environments and circumstances," said Wenyuan Niu, Product Marketing Manager. "Wi-Fi is becoming a useful and popular mode of communication both on the factory floor and in remote locations. Our new wireless models will help users leverage Wi-Fi for their data acquisition requirements." Both ioLogik units feature automatic tag generation and reporting for connected sensors and devices. This enables operators to monitor a large number of field devices with great efficiency. This function can also work in conjunction with Moxa's MX-AOPC UA Server on the cloud to minimize network bandwidth and latency. Data communication is protected with the highest commercially available security (WPA2/802.11i), which features advanced encryption and authentication. In addition to Wi-Fi, the ioLogik™ 2542-WL1 and 2512-WL1 both feature a 4-port unmanaged Ethernet switch and two serial ports for a seamless connection to a variety of field devices. The serial ports support data polling from devices using the Modbus RTU protocol. This data can be converted into Modbus TCP or AOPC tag format before sending it out over the Ethernet network. The units also support communication with multiple remote I/O devices under a single IP address. The slave Ethernet port can link up to 8 daisy-chained ioLogik E1200 expansion modules and convert more than 100 channels to one IP address. The other three Ethernet ports can connect to any Ethernet-driven field device. Easy Management And Configuration Niu notes that Moxa's ioLogik line has been designed for easy management and configuration. The patented Click&Go Plus logic provides local data logging and controls using an intuitive IF-THEN-ELSE framework. Custom real-time alerts are easily configured with notification by SMS, email, or SNMP trap. Users can also use Moxa's IOxpress software to create configurations offline and upload the settings to an online device. This greatly reduces the time and cost of deployment and management. The ioLogik 2542-WL1 and 2512-WL1 is engineered for rugged industrial use and can withstand -30° to 70°C (-22° to 158°F) operating temperatures. Both units offer industry-leading EMI protection and rugged, shock-resistant housing.
Experts sections