Ulises José Lorente Gállego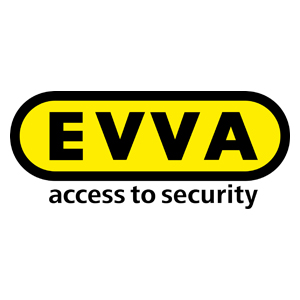 Ulises José Lorente Gállego
Export Manager,
EVVA
Ulises José Lorente Gállego is the Export Manager for EVVA Werk GmbH.
News mentions
Austrian locking technology specialist EVVA has joined Secured by Design (SBD), the UK's police crime prevention initiative, which seeks to improve building security to reduce crime. SBD has accredited six of the company's Euro Profile cylinder locks – all BSI Kitemark certified 3KSplus, EPS and MCS. EVVA, 'Erfindungs-Versuchs-Verwertungs-Anstalt' (Invention, Experimentation and Application Institute), is an Austrian family-owned business with its roots dating back to 1919. Over the years, the company developed its security products with its first patent for a cylinder padlock awarded in 1937. Today, EVVA is one of the leading European manufacturers of mechanical and electronic locking systems. EVVA's exclusive distribution partner in the UK is SBD company member Aldridge Security Ltd. Proudly selling EVVA products since 1996, Aldridge are one of UK's largest and leading security distributor. Strategic Growth In UK Market SBD Development Officer Doug Skins said, "We are pleased that this innovative company is joining the SBD family with their products and we are looking forward to working with them." Doug Skins presented Heiner Dolinar, EVVA Vice President Products, with their SBD certificate at a ceremony at the company's headquarters in Vienna, Austria. "SBD has worked on crime prevention in the UK for nearly 30 years with great success", said Heiner Dolinar. "Being part of SBD is an important part of our strategy for further growth in the UK market." Ulises Lorente, Export Manager at EVVA, added, "We see SBD also as a platform for getting into closer contact with other leading companies in the UK working on security and prevention issues."
The public at INTERSEC was inspired by the access control products at the EVVA stand More than 29,000 visitors flocked to INTERSEC in Dubai between 17 and 19 January 2016. It goes without saying that EVVA was also exhibiting at this important occasion within the international security industry. Countless interested visitors were provided with information about the most recent innovations and the benefits of the EVVA world as part of intensive consultation meetings with EVVA security specialists. In brief, INTERSEC was once again a great success for EVVA. Product Innovations For Mechanical & Electronic Sector The public at the trade fair from around the globe was inspired by several highlights at the EVVA trade fair stand. "We are very happy with the result. INTERSEC has once again proven to be the perfect location to showcase our developments and product innovations within the mechanical and electronic sector", Ulises José Lorente Gállego, Head of Export at EVVA Sicherheitstechnologie GmbH, reports. EVVA Product Highlights At INTERSEC: Xesar release 2.0 and 2.1: Xesar functions have been enhanced within the course of 2015. Thanks to release 2.0, Xesar is more transparent, convenient and even more secure. The Xesar virtual network uses the issued identification media to exchange information between software and doors to always keep the system up to date. Thanks to Xesar 2.1, wall readers now also act as updaters. AirKey wall reader: AirKey is the innovation from EVVA. The electronic locking system that turns your smartphone into the key provides the flexible solution daily business requires, especially for companies with distributed locations. AirKey wall readers ideally enhance AirKey application options. The new EVVA mechanical locking systems range: FPS, EPS and EPS-M, ICS, 3KSplus and MCS, from simple pin cylinders to magnetic cylinders – EVVA's five mechanical locking systems are the best solution for any requirements. MCS (Magnet Code System): The innovative and globally unique magnet technology system guarantees unrivalled security. The magnetic technology of the MCS key guarantees the highest level of key copying protection. TAF: EVVA once again underlines its innovative drive thanks to the TAF cylinder – a cylinder with temporary access function: A thoroughly mechanical solution that not only takes care of who is able to enter, but also when someone is authorized. Access Control Solutions Remain A Top Priority "We are delighted to be able to showcase EVVA's high-quality and highly secure products at INTERSEC. As a result, we are able to provide targeted information about our developments — which are becoming increasingly more exciting each year — and push forward our project business with partners," Lorente Gállego explains. All in all, mechanical and electronic security remains a top priority. At INTERSEC, EVVA was once again able to showcase the company as one of the leading manufacturers of access solutions with production sites in Europe.
Industry leaders will share center stage at Intersec's new Smart Home section to showcase their latest technologies The increasing interconnectivity of smart home technology and its influence on safety and security will be under the spotlight this month in Dubai, as global manufacturers prepare to launch their latest high-tech smart home solutions at Intersec 2016. With analysts Gartner predicting 6.4 billion 'things' – from toasters and teapots to cars and hospital equipment – to be connected to the internet by the end of 2016 worldwide, the rise of the Internet of Things (IoT) will support total services spending of US$235 billion in 2016, up 22 percent from 2015. The Middle East alone commands ten percent of the global smart home market according to industry reports, while Frost & Sullivan, another analyst, estimates that face recognition and smart access control technologies will be implemented in 21 percent of smart buildings in the region by 2018. New Smart Home Section The growing regional opportunities will be underlined by a new Smart Home section at Intersec 2016, the world's leading trade show for security, safety, and fire protection, which takes place from 17-19 January at the Dubai International Convention and Exhibition Centre. Industry leaders such as HDL, ASSA ABLOY, Honeywell, Dahua, CP Plus, Somfy, Techcom, Dorlet, and Invixium will share center stage at the brand new section, as they showcase their latest home security, access control, energy management systems, and multimedia technologies. With a focus on technologies such as Zigbee, En-Ocean, Bluetooth and Z-wave, the dedicated area arrives following the recent decree by H.H. Sheikh Mohammed bin Rashid Al Maktoum, Vice President and Prime Minister of the UAE and Ruler of Dubai, to establish the Dubai Smart City Office, a government body facilitating Dubai's efforts to transform itself into the smartest city in the world. Frost & Sullivan estimates thatface recognition and smartaccess control technologies willbe implemented in 21 percent ofsmart buildings in the MiddleEast by 2018 Growing Appetite For Smart Home Technology Ahmed Pauwels, CEO of Messe Frankfurt Middle East, the organiser of Intersec, said: "The growing appetite for smart home technology is driven by the ability to access and control devices remotely without having to be present physically. This technology has also opened up myriad enhancements in communications and security systems. "Digital surveillance and access control systems, face and biometric recognition infrastructure as well as improved digital communications have all become increasingly popular for corporations and individual users, especially in Dubai, the home of Intersec for the last 18 years. "The new Smart Home section at Intersec 2016 is a starting point to showcase security technologies that support smarter, safer, and more energy-efficient buildings in Dubai, the UAE, and the wider Middle East," added Pauwels. Smart Home is the most recent addition to the five other core sections at Intersec 2016 of Commercial Security; Information Security; Fire & Rescue; Safety & Health; and Homeland Security & Policing. Smart Home In Security And Safety Examples of Smart Home in security and safety include motion sensors, or fire and carbon monoxide detectors that are connected to the internet and can be controlled through a mobile phone. In the event of a break-in or fire, the sensors would send signals to the mobile phone, informing the owner to take appropriate action. Spearheading the charge at Intersec's Smart Home section is Austrian access control solutions provider, EVVA, which is launching a series of new solutions headlined by AirKey, a cell-phone based electric locking system. "Our focus is usually on projects that require a certain security level or offer a high organizational complexity, for example with a complex master key system, which we have established in banks, insurance companies, offices, shopping malls and private houses around the world," said Ulises José Lorente Gállego, EVVA's Export Manager. The new Smart Home section atIntersec 2016 is a starting point toshowcase security technologiesthat support smarter, safer, andmore energy-efficient buildings "Compared to Europe, where EVVA has been established for many decades, the Middle East and Africa still has a lot of potential for development. Since electronic products are also getting more and more important, the growth rate in future years will definitely be one of the highest that we expect from our export markets." Taiwan-based BSI Hardware is another Smart Home Intersec exhibitor launching its E-Home solution, which uses ZigBee Home Automation technology to control alarms, gas and water, CCTV, access control solutions, Wi-Fi cameras, intrusion alarms, digital locks, and video door phones. "The Middle East is our third largest major market with growth potential much stronger than many other markets," said Kevin Chen, General Manager of BSI Hardware. "Certainly IoT is having a major impact on the regional security and safety market and this underscores the new technology in our E Home solution at Intersec 2016 as well as our intelligent home locking systems." Other Intersec 2016 exhibitors with smart home solutions include German company Advancis, Electrowatt Controls from Qatar, InfinitePlay and GIBIDI from Italy, and Canadian manufacturer Mircom. New Features At Intersec 2016 New features at Intersec 2016 include a Safety Design in Buildings Pavilion at the Fire & Rescue Section, and a Jobs and Careers Pavilion, bringing thousands of safety and security professionals in touch with the right career opportunities. More than 1,200 exhibitors from 57 countries are set to participate at the annual showpiece event, which will also feature a dedicated series of industry conferences held in cooperation with the Dubai Police and Dubai Civil Defense.
Experts sections