Tom Echols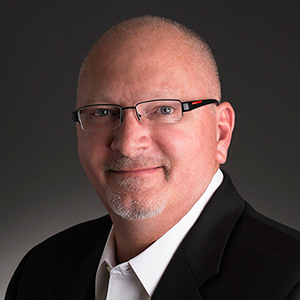 Tom Echols
President and General Manager,
Security 101
Tom Echols is the President and General Manager of Security 101, a commercial security integration provider. With over two decades in the security industry, Tom has worked with companies such as Rollins Protective Services, Northern Computers Inc., and Honeywell before joining Security 101.
News mentions
Security 101 - a globally-recognized security systems integrator - announced the hiring of Art Perez as global accounts director of applications engineering. The West Palm Beach-based global accounts team helps businesses mitigate threats and vulnerabilities to protect people, property and profits by solving complex challenges with uniform security programs delivering true standardization across multi-site organizations. Security And Risk Management Expertise Over the past 26 years, Perez has been a security and risk management expert for top integration companies including Honeywell and Tyco. His experience in installation, customer service, direct-sales, national and regional accounts, applications engineering and management, provides make him an ideal choice to design and implement enterprise-level security solutions. Perez has mastered the balance of integrating people, processes and technologies to manage risk profiles as well as threats to business continuity for vertical markets such as financial, manufacturing, transportation, infrastructure, bio-pharmaceutical and healthcare. Veteran Security Industry Professional "As we continue to grow our global reach with Fortune 500 companies, we require the experience and expertise of veteran security industry professionals," said Tom Echols, global accounts president. "We're confident in Art's technical advisory skills, specifically integration of information systems with open web protocols and data formats like HTTP, XML, JLSON, REST and SOAP to IT systems, and are elated to have him join Security 101." Perez attended the University of Florida and completed post-graduate studies at St. Leo University. He holds multiple product and industry certifications in information technology for integrated security products and solutions.
Security 101, a fast-growing commercial security integration provider, announced that three top operations, sales, and management executives have joined the global accounts division. Since its inception in 2003, Security 101 has been growing a dedicated team of security professionals who have a strong desire to positively impact the security industry. The global accounts team which helps facilitate integrated security solutions for companies with multi-site facilities throughout the United States is expanding to support projects in 14 countries. New Team Members Dave Torgerson as director of operations: Torgerson is responsible for coordinating installations and services of Global 101's national and global customers. He has more than a decade of industry experience including serving in ownership, general manager and project manager positions with well-respected Florida firms. Carl Stark as global account executive: Stark is tasked with new business development on a regional, national and global scale. A U.S. Navy veteran, Stark owned and sold a successful integration business in the Tampa, Fla. area and has held senior sales and business development roles with other large integrators. Quincy Bontrager as project manager: Bontrager has assumed responsibility for managing some of Global 101's leading enterprise customers. He served for more than five years as a project manager in the security industry and is also a veteran of the U.S. Coast Guard. Competitive Advantage With Security Veterans "We want to keep the momentum going," said Tom Echols, global accounts director. "Our people give us a competitive advantage and our ability to provide global reach with consistent, quality service is what makes Security 101 unique. Dave, Carl and Quincy all have proven industry successes. Their experience will benefit our global accounts team and 37 locally owned offices enormously." With a goal of having 101 locations, Security 101 is attracting top industry leaders and always looking for highly-motivated professionals, who follow the organization's guiding principles to continue expansion efforts in local markets through a franchise business model.
Experts sections