Tijmen Vos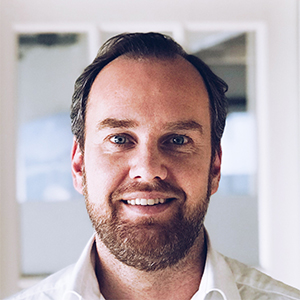 Tijmen Vos
Technical Director,
Eagle Eye Networks
As entrepreneur, Tijmen works on revolutionizing technologies and challenging products changing the status quo of an industry. For the past 10 years, he has been working in the IT & security industry as CTO building cloud-based video surveillance products, both software and hardware. Currently, he is the Technical Director at Eagle Eye Networks, globalizing their cloud-based video surveillance platform in the commercial segment with the ambition to become the leading company in the world. His drive to work is change & innovation, with the aim to make the world a better and safer place. Some of his milestones & achievements include building Europe's first and largest cloud for video surveillance and building the world's first 4G/LTE video monitoring camera NuboCam.
News mentions
Eagle Eye Networks, the pioneer in cloud video surveillance, has raised $40 million of Series E funding from venture capital firm Accel to continue its growth and expand its technology leadership. Eagle Eye is leveraging artificial intelligence (AI) on its true cloud platform to dramatically reshape video surveillance and improve safety, security, operations, and customer service for businesses around the world. Video surveillance systems have multiple security features, such as motion detection and standard analytics. However, these systems require either monotonous monitoring or a meticulous manual review after each triggered event to extract useful information. Cloud video surveillance Similarly, business operations analytics are still in early development. "There is a tremendous opportunity to leverage AI and alter the very nature of video surveillance," said Dean Drako, Founder and CEO of Eagle Eye Networks. "Eagle Eye Networks now has the means and the technology to enable cloud video surveillance to transform how companies manage security and business operations, in the same way self-driving/electric cars are transforming transportation." Smart cloud video surveillance with privacy and cybersecurity protections will make the world much safer" "Ultimately, smart cloud video surveillance with appropriate privacy and cybersecurity protections will make the world much safer, for example: detecting dangers such as weapons, erratic driving, active robberies, and traffic accidents. Furthermore," continued Drako, "It will help businesses provide better service by reducing wait lines, ensuring displays are organized and stores clean, and assuring product quality." Deploying new analytics Sameer Gandhi, Partner at Accel added, "Eagle Eye Networks pioneered the video surveillance industry's move to the cloud, and AI applications will drive the industry's next transformation. Eagle Eye is in the pole position to make this happen. Its true cloud technology puts Eagle Eye in a unique position to instantly deploy new analytics breakthroughs. Dean Drako's track record, proven with Eagle Eye and previously as founder of Barracuda Networks, speaks for itself." The Eagle Eye Cloud Video Management System (VMS) is a simply smarter cloud video surveillance solution, purpose-built to help businesses improve safety, security, operations, and customer service. Tens of thousands of companies in more than 90 countries around the globe have moved their video surveillance to the cloud with Eagle Eye VMS. Comprehensive central management Customers choose Eagle Eye Cloud VMS for its comprehensive central management, cloud reliability and redundancy Customers, including multi-family residences, smart cities, schools, hospitals, hotels, logistics, restaurants, and retail shops trust Eagle Eye for actionable business intelligence and proactive security. Customers choose Eagle Eye Cloud VMS for its comprehensive central management, cloud reliability and redundancy, cost savings, and its open API video platform that provides a vast number of third-party integrations. Customers appreciate Eagle Eye's inherent cyber secure design and extensive video encryption to protect their data and privacy. The Eagle Eye Cloud VMS works with thousands of industry cameras and does not require customers to 'rip and replace' their existing infrastructure. Eagle Eye Networks, together with its partner Brivo, provide a seamless solution for cloud video surveillance and facility access control. Brivo is a pioneer in cloud facility access control. Cloud video security The Eagle Eye API allows for seamless integration with partners like Brivo and others making Eagle Eye Cloud VMS the only platform robust enough to power the future of video surveillance. Eagle Eye Networks has grown rapidly in EMEA both organically and through the 2017 acquisition of Camera Manager whose founders, Rishi Lodhia and Tijmen Vos launched the first true cloud video security offering in 2004 and continue to drive the company's European growth and innovative product development. The Eagle Eye Networks European headquarters in Amsterdam, provides an attractive mix of elements crucial for success, including innovative technology founders who share Drako's bold vision, drive and demonstrated leadership. "We were the first to introduce cloud video surveillance to the market and this step is fast tracking our growth in Europe, the Middle East and Africa," said Rishi Lodhia, Eagle Eye Networks Managing Director for EMEA. Video surveillance industry The adoption of true cloud video surveillance and powerful AI is driving an acceleration of the business globally" "The adoption of true cloud video surveillance and powerful AI is driving an acceleration of the business globally, but especially in EMEA. It gives us the ability to help give businesses the intelligence they need and protect people's privacy without compromising safety and security." The company expects to add roles across Europe to support the growth and customer success with the adoption of the cloud and AI powered video surveillance. "In more than two decades in the video surveillance industry, I have heard people talk about revolutionizing the market and taking it to the next level, but only Eagle Eye Networks has truly delivered on that promise," added John E. Mack III, Executive Vice President, Co-Head of Investment Banking at Imperial Capital. "While Eagle Eye Networks' vision as the first cloud native solution was compelling previously, the changes 2020 brought about through business disruption related to COVID-19 make Eagle Eye's products and services even more desirable. Eagle Eye's focus on the customer and commitment to innovation create a foundation that makes its cloud and AI enhanced offerings for video surveillance a focus for security specific executives and the C-suite alike."
Cloud applications are an everyday facet of business these days, exemplified by systems such as Office 365, Salesforce.com and Dropbox. The physical security market is also embracing the cloud after overcoming some initial concerns and thanks to improvements in cloud offerings. We asked this week's Expert Panel Roundtable: Which security markets are likely to embrace the cloud?
Panasonic recently announced the launch of CLVR (pronounced clever), the world's first affordable, on demand and zero configuration cloud based video analytics service. Available as part of a subscription to Panasonic Cameramanager, CLVR helps businesses to optimize their video surveillance with intelligent alarming and storage via the cloud. The first feature launched under the CLVR label is CLVR Detection. Tijmen Vos, COO Panasonic Cloud Management Service Europe, said, "Most modern day security cameras offer some form of motion detection. The trouble with motion detection is that the user either gets too many irrelevant notifications, or too few relevant ones. CLVR Detection significantly increases the proportion of relevant notifications a user will receive." Cameras connected to the Panasonic Cameramanager application running CLVR, are able to send relevant notifications when, for example, customers enter a store or when a car enters a parking lot. CLVR is the combined result of collaboration between TNO, Vicar Vision and Panasonic Cameramanager, utilising a €200K grant from the Small Business Research Innovation (SBIR) project. TNO, a global leading research institute, provided the algorithms. Vicar Vision, an R&D company, manipulated the algorithm to be optimized for the cloud. Cameramanager turned the algorithm into a working cloud-based video analytics solution, able to detect relevant movements of humans & objects, and trigger an alarm. CLVR is aimed at SMEs and enterprises that want to get the most of their surveillance solution. Tijmen Vos explains, "We wanted to give small and medium sized business owners access to high quality video surveillance, triggered by smart analytics and instantly accessible from mobile devices and PCs." "The next step is making monitoring of people movements and reporting available as part of the Cameramanager subscription. This is the kind of information major retailers use already and can help any business owner stay ahead of the curve," Vos says. CLVR will be available from July 1st as part of all Cameramanager Business & Professional plans and will be rolled-out starting in the Benelux, as part of the Cameramanager go! All-in-one camera surveillance solution.
Experts sections