Ted Plumis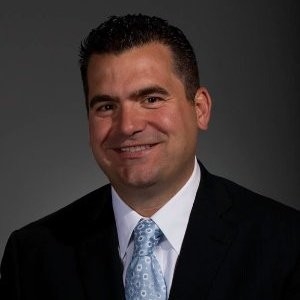 Ted Plumis
Vice President of Worldwide Channels, Business and Corporate Development,
Exabeam
Ted Plumis is currently working in the capacity of VP of Worldwide Channels, Business and Corporate Development at Exabeam. He is also an Advisory Board member at Twistlock. He has previously worked as the VP of Worldwide Channel and Service Provider Sales at Imperva. He was also the Director of Channel Sales – Americas at Q1 Labs. Ted is an alumnus of the renowned Washington State University – Carson College of Business.
News mentions
Exabeam, the Smarter SIEM™ company, announces updates to the Exabeam Partner Program, including the rollout of a formalized practice for managed security service providers (MSSPs) and managed detection and response (MDR) providers, both key segments of its partner ecosystem. The program will provide structure and support for multiple MSSP and MDR provider business models for its managed service practice, which contributed to 12% of the company's overall business revenue in 2019. The enhanced program includes custom, flexible pricing models, training and accreditation, dedicated account and technical management teams, customized go-to-market and support. Partner-Focused software company Coupled with the Exabeam Security Management Platform (SMP), the program will empower managed service partners to expand their offerings whether they resell, manage or host Exabeam deployments for their customers. "The Exabeam Partner Program supports a rich diversity of security-focused partners, including solution providers, professional services firms and managed service providers," said Ted Plumis, Vice President of channels, business and corporate development, Exabeam. "We've seen strong growth in recent years from our service provider partners who are leveraging Exabeam in multiple deployment models to serve our joint customers. We are excited to make this sizable investment and offer dedicated resources to this important partnership segment, further demonstrating our commitment to being a 100% partner-focused software company." Incident response automation MSSP and MDR partners can utilize the Exabeam SMP to help customers lower operational costs MSSP and MDR partners can utilize the Exabeam SMP to help customers lower operational costs and increase the productivity of SOC analysts associated with providing detection and response capabilities. Offered in the cloud or on-premises, the Exabeam SMP provides a data lake, behavioral analytics, case management, security orchestration and incident response automation, which drastically reduces time to investigate and contain threats by 51 percent. In addition, its analytics feature uses data science to identify employees' behavioral patterns and abnormalities that may be indicative of security threats, in contrast to outdated signature-based detection methods. These providers can also leverage the Exabeam SaaS Cloud platform, which reduces SIEM deployment, maintenance and operational overhead by delivering the Exabeam SMP as a hosted cloud service, for their entire customer base, from small and mid-sized companies to the largest enterprises. Enhanced access to training programs Exabeam's next-generation SIEM approach has brought more than 30 MSSPs to its longstanding partner program since its founding in 2013, spanning 17 countries in North America, Latin America, EMEA, Asia Pacific and Australia. MSSP partners around the world are strong supporters of the Exabeam program: "Many of our customers use Exabeam Data Lake or Exabeam Advanced Analytics, which gives our analysts a comprehensive view of the timeline of an attack, helping us scope security incidents more quickly, as well as providing more streamlined access to a customer's security signals," said Justin Bajko, co-founder and vice president of strategy and business development at Expel. "We're supportive of Exabeam's efforts to provide its partners -- and our joint customers -- with greater customization opportunities, more flexibility and enhanced access to training programs." Integrated managed security solution Our customers leave nothing to chance by choosing a fully integrated managed security solution from our team" "As a leading European MSSP, our customers leave nothing to chance by choosing a fully integrated managed security solution from our team," said Garath Lauder, director at Cyberseer. "The Exabeam SMP Integrated into the Cyberseer ASPECT automation platform optimizes the protection we provide our customers while giving our SOC analysts the visibility they rely on to resolve acute security problems immediately." "At CyZen, we pride ourselves on delivering thoughtful and practical guidance that brings our customers peace of mind when it comes to securing their organization from cyberthreats," said Jake Lehmann, managing director at CyZen. Cost effective solution "By partnering with Exabeam and leveraging the Exabeam SaaS Cloud Essential offering, we are able to deliver on our mission while providing a cost effective solution for our customers." "We conducted an exhaustive review of solutions in the marketplace, and we're excited to help Exabeam's launch in the Latin America market," said Carlos Alanis, CEO at Banyax. "We found the flexibility we required in the Exabeam product and discovered pricing models that have allowed us to achieve success across our customer segments, from small to mid-size businesses up to larger organizations with thousands of users," added Jorge Melendez, CFO at Banyax.
Exabeam, next-gen security information and event management company, and Okta, global provider of identity solutions for the enterprise, have partnered to deliver a robust identity security solution that enables organizations to detect, investigate and respond to credential-based attacks in real time. By joining the Okta Integration Network, Exabeam benefits from Okta's identity platform, helping security teams to proactively detect and respond to user-based threats before they become critical. Countering Credentials Thefts and Data Breaches According to the 2018 Verizon Data Breach Investigations Report, stolen credentials continue to top the list of causes for data breaches. Many organizations still focus on securing their network perimeter instead of how they secure their extended enterprises. By adopting a Zero Trust security model, organizations can better position themselves to respond to credential-based attacks by shifting their focus from protecting legacy single, large perimeters to protecting every user and device within the organization. The joint Exabeam and Okta solution will help security teams to monitor and protect enterprises against credential-based threats. Exabeam Security Intelligence Platform (SIP) ingests user authentication events and rich identity context via API integration. Exabeam then analyses that information and adds meaningful context to enable the detection of suspicious login activities. Security teams can then take immediate action via fully or partially automated playbooks that require suspicious users to verify their identity via step-up authentication, or that enforce containment actions, such as disabling the user's account, reducing the user's access or denying authentication attempts. Exabeam - Okta Security Integration Whether it's a malicious or compromised insider, credential-based threats are tricky to identify" "Whether it's a malicious or compromised insider, credential-based threats are tricky to identify," said Ted Plumis, vice president of Worldwide Channels at Exabeam. "We are excited to partner with Okta to deliver a sophisticated, orchestrated security solution that will provide customers with visibility and additional context—empowering analysts to identify and remediate compromised user accounts in real time." "In today's threat environment, security is at the forefront of every organization's mind, no matter what industry they are in, and the more intelligence that is available to them, the better decisions they can make to keep their users and data safe," said Chuck Fontana, vice president of Integrations and Strategic Partnerships, Okta. "We're excited to be working hand-in-hand with Exabeam to unite Okta's rich identity insights and user remediation with Exabeam's exceptional user and entity behavior analytics capabilities to help close the security loop against sophisticated threats." Unified Security Management System The joint solution provides a complete view of security events across an organization, contextualised with user identity information, in a unified security management system that detects suspicious from normal behavior, surfaces real alerts instantly with clarifying contextual data, and initiates automated remediation measures where appropriate.
Experts sections