Susan Komarchuk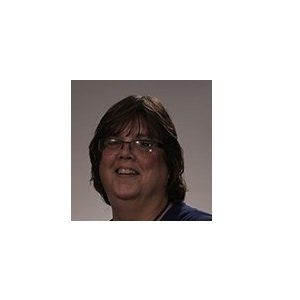 Susan Komarchuk
Human Resources Director,
BCD International, Inc.
Susan Komarchuk is Human Resources Director at BCD International Inc.
News mentions
BCDVideo, the globally renowned security industry major in providing innovative technological leadership and extraordinary security services, has been recognized by the National Association for Business Resources (NABR) as one of 'Chicago's Best and Brightest Companies to Work For'. Companies that distinguish themselves as having the most innovative and thoughtful human resources approach receive this accolade. 1,200 companies applied for the award this year. 'Chicago's Best and Brightest Companies to Work For' An independent research firm evaluates each company's entry based on key measures in various categories, including Compensation, Benefits and Employee Solutions, Engagement and Retention, Communication and Shared Vision, Diversity and Inclusion, Work-Life Balance, Community Initiatives, and more. Susan Komarchuk, Director of Human Resources at BCDVideo, said "We are very excited and honored to be recognized by this outstanding program and our employees who make us special every day." She adds, "We embrace our culture with inclusion and diversity while having fun. We recognize our core values and live them daily. We are grateful to have engaged team members who love what they do, understand why they do it and come to work every day driven to keep us great."
BCDVideo was recently named as one of the "Best Places to Work in Illinois" in 2019. The awards program began in 2006 and is promoted by The Daily Herald Business Ledger in partnership with the Illinois Chamber of Commerce, MRA – The Management Association, the Small Business Advocacy Council and Best Companies Group. This statewide survey and awards program was designed to identify, recognize, and honor the best places of employment in Illinois, benefiting the state's economy, workforce, and businesses. Awards ceremony "We are truly very excited to be recognized for this award. We take great pride in our culture and our employees with a focus on fun and support," said BCDVideo's Human Resources Director Susan Komarchuk. "In a recent memo to all employees from our CEO Jeff Burgess, he let everyone know that we were having special guests in the office the following day and wanted to remind everyone to 'Just be yourselves – that's what got us here!' With that kind of encouragement and recognition, we can continue to do great things," Komarchuk added. BCDVideo will be recognized and honored at the Best Places to Work in Illinois awards ceremony coordinated by The Daily Herald Business Ledger on Thursday, May 9.
Experts sections