Steve Rowlands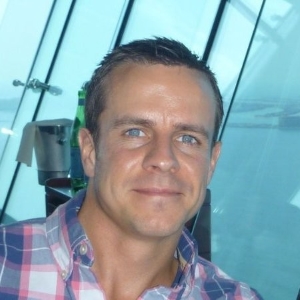 Steve Rowlands
Senior Product Manager,
Paxton Access Limited
Steve Rowlands is the Senior Product Manager at Paxton. Previously Steve Rowlands was the Operations Manager at ImperaData.
News mentions
Paxton Access, a pioneering technology manufacturer, has developed Entry, an award-winning video intercom system that can be installed standalone or on an efficiently scalable, networked system. What is Paxton's Entry system? The complete Entry video intercom system, originally launched in 2012, is made up of just three components: a door controller, external panel, and interior monitor. This plug-and-play system allows users to grant access and make informed decisions through visual identification when someone is requesting to enter their building. This is achieved through a choice of monitors and panels that vary in functionality depending on a user's site requirements. Entry also allows day-to-day access via token, PIN, or code. Since its initial release, Entry has received consistent firmware updates and gained an extensive range of impressive hardware options, built to last. All come with Paxton's hassle 5-year guarantee. Throughout Entry's development, the system has won a string of industry awards, where it has been recognized for intuitive usability, quality hardware, and aesthetic design. Leon Window from Select Security Specialists said, "It's our #1 choice for flexibility and quality. In 10-years, we have never been let down." Enhanced applications of Entry Entry installation's benefits including event reporting, remote management, fire and intruder alarm integration Entry can be installed as a standalone system and is an ideal option for sites where a simple, flexible intercom is needed. It is scalable up to 100 panels and 1000 monitors, making it suitable for a variety of environments including education facilities, commercial buildings, and multi-tenant dwellings. The modern hardware can also form part of the larger security systems that Paxton has developed. These are Net2, a well-established networked access control system, and Paxton10, the newest innovation combining access control with video management. When Entry is installed with either system, the user can benefit from an array of additional features that include event reporting, remote management, and fire and intruder alarm integration. What can Entry do? Entry gives users hardware options, with an extensive selection of entry panels and internal monitors. Users can opt for an audio monitor and a straightforward panel with an LCD screen and keypad or opt for more advanced touch screen monitors and panels which offer customization, personalization, and contact images for quick visual recognition. For higher-risk areas, Paxton offers vandal-resistant panels, with flush, surface, or rain hood mounting options. Steve Rowlands, Paxton's Divisional Director of Product Management said, "Throughout Entry's journey we have developed the hardware to be extremely versatile. This gives installers and users more choice." "Entry has been developed like all Paxton systems; over a long period of time, with extensive research through real-time feedback with our customers. Standalone, or as part of a larger network, it's the security system they expect and want in 2021." Standalone or integrated system Entry hardware offers easy interaction with visitors as it enables high-quality voice or video calls from the panel to monitor As a standalone system, Entry is still packed with significant intuitive functionality. Its SIP compatibility allows users to integrate their smartphones, tablets, or PCs to answer calls from the panel. The Entry hardware offers easy interaction with visitors as it enables high-quality voice or video calls from the panel to monitor. Visitors can also leave video voicemails if a user does not answer, and the user will receive a notification on their device. When an Entry Premium monitor is installed, the system has a free concierge management feature which gives building managers or receptionists the ability to contact other users via their monitor, providing an effective broadcast messaging system. If Entry is installed with Net2 or Paxton10, added security features are available. For example, in an emergency, the site can be securely locked down at the touch of a button. Security management With Paxton10, Entry can be taken to the next level in security management, as the Entry panels can grant access with free Bluetooth® Smart Credentials when connected to the intuitive, web-based software. The cost-free virtual tokens make this a highly scalable option when compared to traditional keyfobs or tokens, by enabling a user's smartphone or smartwatch to work seamlessly as an access token. These can be issued in advance by a building manager via text or email and boast an extra layer of security by utilizing the biometrics on an individual's smart device. Installing entry The hardware for Entry makes up one of the simplest security solutions on the market, with the system components auto-detecting on setup. Neil Matthews from MAS Systems said, "Paxton's Entry system is a real plug-and-play solution, which we feel is its biggest selling point; it's so simple to install." Paxton offers unlimited guidance from their expert support team on any installation and provides free product training for new and existing installers. One can find out more on the company's training page.
Paxton has released an online video tutorial which explains how thermal scanning can help buildings installed with Net2 become more COVID-secure. They have also updated the systems software and have six new thermal scan integrations available to boost installer and end-user flexibility. Developing solutions Paxton has been developing solutions throughout 2020, which help reduce the spread of the virus in sites installed with their access control system Net2. While researching relevant updates to give Net2 greater functionality against the current pandemic, Paxton established that thermal scanning upon entry to a site or designated area would be beneficial to monitor people's well-being, reducing the risk of infection to staff and visitors. Paxton's Global Product Manager Steve Rowlands explains "Currently in the access control industry thermal scanners are seeing a significant rise in demand. This is due to the symptom commonly associated with the virus, of a consistently high temperature." Using Net2 Access Control As global scientific evidence suggests, one of the most common symptoms of Coronavirus is a fever with a temperature above 98.6F. A site being able to detect this is an efficient way to increase their building's defense against the pandemic and help to meet COVID-secure guidelines. The way in which a site manages the process after detection can be greatly supported by using Net2 access control. Steve Rowlands continues "By utilizing thermal scanning in combination with access control, we are able to further reduce a building's risk by denying access to people with a heightened temperature." Integration Benefits The new thermal scanning integrations compliment Paxton's recent software updates occupancy management, flexible access permissions, and checkpoint control. When these elements are combined, a system administrator can set up designated checkpoints to manage the flow of people and reduce overcrowding as well as maintain social distancing. When monitoring and approving an individual's well-being, this can be achieved by a manual or automated validation. Checkpoints with thermal scanning detection can also be set up in multiple areas across a site and managed remotely. Steve Rowlands explains how the thermal scanning process works with Net2 "The user presents their physical token, and their temperature is taken simultaneously by the thermal scanner. Access is permitted if their temperature is in the acceptable range and their token is valid. If a valid token is presented but their temperature is too high - their access is denied. This process takes less than a second and works in conjunction with Net2 access levels and our new series of COVID-secure feature updates."
Paxton's Net2 Entry system has received a coveted police accreditation in the UK, confirming it meets a high set of standards when it comes to security and design. Secured by Design, a UK police crime initiative, has an established Police Preferred Specification accreditation, awarded to products that meet security requirements – signposting people to companies and products that meet its high standards to deter and reduce crime. Video intercom systems Our access control and video intercom systems have been keeping people safe for 30 years" In gaining the accreditation, Paxton has now become an SBD Member. SBD Development Officer Lyn Poole said, "I am delighted that Paxton have joined SBD. Paxton are very highly regarded in the industry, with over three decades of experience. They are the first SBD member company to have their products successfully tested and approved to the UL293 standard, and I am looking forward to working with them going forward." Paxton's Senior Product Manager, Steve Rowlands said, "We're incredibly proud that our Net2 Entry system has been recognized by Secured by Design. Our access control and video intercom systems have been keeping people safe for 30 years and this accreditation recognizes the high standards and principles we've always adhered too." Security-Related products SBD is part of Police Crime Prevention Initiatives (PCPI), a police-owned organization that works on behalf of the Police Service to deliver a wide range of crime prevention and demand reduction initiatives across the UK. Accredited products must be subject to rigorous testing and additionally be fully certificated by an independent, third-party certification body accredited by the United Kingdom Accreditation Service (UKAS) before being allowed to carry the SBD logo - this is the only way for companies to obtain police accreditation for security-related products in the UK.
Experts sections