Steve Paley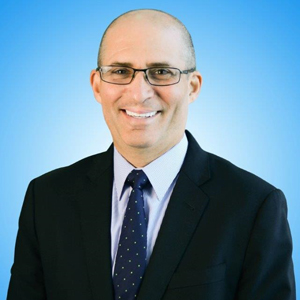 Steve Paley
President & CEO,
Rapid Security Solutions, LLC
Steven Paley is the current treasurer of ESA and President and CEO of Rapid Security Solutions, LLC (RSS), a fast-growing systems integrator based in Sarasota, Florida. Since co-founding RSS in 2007, Steve has been responsible for the strategic leadership and planning of the company, where his 30+ years of middle market retail, service and distribution management skills have been instrumental in leading the organization's growth. Prior to founding RSS, Steve held various senior executive roles as President, CFO and Controller for companies in numerous and diverse industries, domestically and internationally including recreational marine, beverage, professional hair salon and foundry. Steve became a CPA in 1986 and began his career in the middle-market accounting and consulting practice of KPMG after earning his BS Business degree from Miami University, Oxford, Ohio in 1984.
News mentions
ESX has announced the winners of its 2018 Innovation Awards program, which recognises outstanding products and services that drive the electronic security and life safety industry forward. Judges selected winners from a pool of applications from manufacturers and service providers, serving the industry with innovative end-user offerings and tools that help dealers, integrators and monitoring professionals become more efficient and profitable. The winners selected are recognized as next-gen products and services that offer significant opportunities for growth. 2018 award winners Electronic/Mechanical Locks Yale Locks & Hardware – Nest x Yale Lock Gate/Door Operators Nortek Security & Control – Linear Smart Garage Door Operator Hosted/Managed Access Systems DMP – Virtual Keypad Access Cable & Structured Wiring Comtrend – PG-9172PoE G.hn Powerline Adapter with PoE (Power over Ethernet) Cable & Wiring Accessories - Connectors/Wiring Harnesses/Terminals Mag Daddy – ¾" Bridle Ring with 65# Magnet PERS Essence – Care@Home Communicator Controllers & Control Panels - Analog/Addressable/Conventional Systems NAPCO Security Technologies – FireLink Detection Appliances - Smoke/Heat/Gas Detection Devices Nortek Security & Control – 2GIG Stove & Grill Guard Sensor Productivity Mobile Applications DMP – Dealer Admin 2.0 Installation And Service Tools/Testers Mag Daddy – Camera Mounting Kit Cellular/Radio Communicators M2M Services – MQ03-LTE Controllers & Control Panels Alula – Connect+ Two-Way Voice Platform Notification Appliances - Monitor/Contacts/Environmental OPTEX – WFX-360 Series Outdoor Detection OPTEX – Fitlink Series Commercial App For Security/Life Safety Systems DMP – Virtual Keypad 6.0 Residential App For Security/Life Safety Systems Honeywell – Honeywell Lyric Controller and Apple Homekit Enhanced/Verified Monitoring NMC – Proactive Video Monitoring Home Automation/Home Control Systems Interlogix – Interlogix Command Button Internet of Things (IoT) Device Interlogix – UltraSync Doorbell Camera Drones Nightingale Security – Robotic Aerial Security Hosted And Managed Video Systems (VSaaS) DICE Corporation – Cloud Video Recording IP Cameras Hikvision USA Inc. – Thermal Bi-Spectrum Camera System Megapixel/HD Cameras Honeywell – Honeywell Total Connect Wireless HD Video Camera Family Monitors EIZO Inc. – DuraVision FDF2304W-IP Video Analytics Dahua Technology – 2MP AI Network Box Camera (IPC-HF824FN-FR) The standard-setting awards program was judged by a panel of industry professionals in the following areas: Features and functions Innovation End-user experience Ability to solve a problem Revenue growth potential Impact on company value and efficiencies Compliance with regulations The top ten category winners will compete in the TechVision Challenge – a live, Shark Tank-style competition judged by industry experts at ESXTop-10 Winners In TechVision Challenge The judges for the 2018 Innovation Awards were: Don Childers of Security Central; Michele Monheim of Eastern States Sentinel Alarm Services, Inc.; Mike Moritz of RFI, Steve Paley of Rapid Security Solutions, LLC; and Mark Sepulveda of USA Alarm Systems. Winners will be featured on the show floor at the ESX Innovation Awards Showcase in Booth 707 during expo hours, June 20-21. In addition, the top ten category winners will compete in the TechVision Challenge – a live, Shark Tank-style competition judged by industry experts at ESX. The judges for the 2018 TechVision Challenge will be: Steve Firestone of Select Security, Robert Few of The Connection Xchange and Melissa Brinkman of Custom Alarm.
Experts sections