Steve Bardocz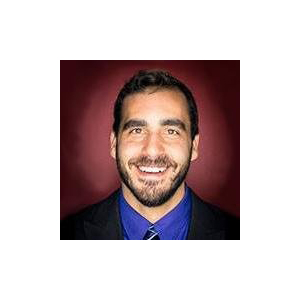 Steve Bardocz
President and CEO,
Savance, LLC
Steve Bardocz serves as the President and CEO at Savance, LLC. He has previously worked as a Software Engineer for GE Medical and as a Sales Engineer for McNaughton-McKay. He holds a Bachelor's degree in Electrical Engineering from the Kettering University.
News mentions
ProdataKey (PDK), an innovator of cloud-based networked/wireless access control products and services, and Savance, a provider of business automation and employee tracking solutions, have entered into an integration partnership. This partnership will offer customers comprehensive and fully scalable solutions that combine access control with business management and automation. By integrating PDK's cloud-based access control solutions with Savance's EIOBoard brand of business automation solutions including - Electronic In/Out Status Boards, Emergency Mustering, Staff Tracking, Time & Attendance, and Visitor Management, - the PDK/Savance partnership provides added functionality and value to both companies' lines of products, resulting in greater efficiency and ease-of-use, as well as a reduced cost of ownership and implementation for end-users. The combined solutions are modular in nature and customisable to any type of business and its specific needs. Fully Scalable Business Automation Solutions "I'm excited to expand our integration capabilities with PDK. Their organization puts innovation and the cloud at the top of their priority list, just like we do. I also see a lot of potential for their innovative wireless mesh access control platform. For those that want electronic emergency mustering or better staff accountability driven by movement, PDK provides an affordable method to install readers just about anywhere without the need to pull wires throughout the facility. That makes a project quick and easy and pays off huge dividends, which is a no-brainer to any decision maker," says Steve Bardocz, President and CEO of Savance, LLC. "We couldn't be more excited about our integration with Savance as they share our passion for innovation in cloud-based services. The partnership adds tremendous value to our pdk.io line of products and services through customisable and fully scalable business automation solutions. The combination of our services allows businesses to take advantage of the benefits of PDK, as well as the safety, efficiency, and cost savings offered by Savance. The integration with Savance furthers our mission to simplify and automate business processes with pdk.io, and we're excited to see what the future holds," says Jeff Perri, President of ProdataKey.
The partnership offers customers new, comprehensive physical access control and business operations solutions Brivo, a provider of cloud-based access control and mobile credentials, and Savance, a provider of business automation and employee tracking software solutions, announced its integration partnership. The partnership will provide customers with unified, customizable, and fully scalable solutions—combining access control with visitor management, staff tracking, time & attendance, emergency mustering, and digital status boards. Brivo OnAir Physical Access Control Solution "Partnering with Brivo provides us an opportunity to integrate with another cloud company, and offer comprehensive access control and business operations solutions that make businesses more efficient and improve on their safety," says Steve Bardocz, President and CEO of Savance, LLC. Brivo and Savance partnered due to growing market demands for an integration between physical security systems and solutions for payroll management, electronic visitor check-in, emergency preparedness, and staff tracking. The partnership will combine Savance's expertise in highly customizable business automation solutions with Brivo's flagship cloud-based physical access control solution, Brivo OnAir, to deliver advanced capabilities that enhance the security and tracking requirements of any size company or organization.Better Staff Accountability"This combined solution is suited for all types of businesses, and provides customers with increased safety, better staff accountability, simplified reporting and management at a reduced cost of ownership," said Steve Van Till, President and CEO of Brivo.
Experts sections