Soeren Wittmann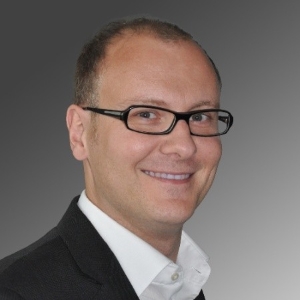 Soeren Wittmann
Product Manager,
Bosch Security Systems GmbH
Soeren Wittmann is a Product Manager at Bosch Security Systems. Wittmann is a graduate from the University of Applied Sciences, Hannover and specializes in product marketing and management. Prior to his appointment at Bosch, Wittmann served as a Team Leader, Training & Documentation at ABUS Security-Center.
News mentions
The video-based fire detection Aviotec IP starlight 8000 from Bosch can now be used in environments without visible light. With the help of newly developed AI algorithms for video analytics, Aviotec's firmware version 7.72 is now able to reliably detect smoke and flames even with pure infrared lighting. Up to now, it was already possible with Aviotec to reliably detect flames and smoke in difficult lighting conditions down to a minimum of 2 Lux. Expanded field of application There are many applications in dark environments in which the new version of Aviotec offers an optimal solution for customers. Wherever there is a high fire hazard or a high fire load, for example in logistics and production, Aviotec in combination with IR-lighting is a suitable fire protection system to detect fires as they occur. Operators of warehouses that contain packaging material and are not illuminated at night or warehouses that have no lighting at all can benefit from this, for example, so that the risk of fire is significantly reduced from the outset due to lack of electricity. Power-over-Ethernet (PoE) Power-over-Ethernet (PoE) does not require the installation of power lines for Aviotec. In conjunction with IR lighting, Aviotec's new firmware version also reduces the risk of fire in industries that work in two shifts and do not use conventional lighting at night. Aviotec also offers a reliable solution for aircraft hangars, where visible interior lighting has been deliberately omitted for reasons of burglary protection outside working hours. The same applies to archives with particularly valuable documents and correspondingly high fire load. In all these cases, Aviotec ensures a particularly fast and reliable fire detection, since fires can be detected directly at the source of the fire without the need for the smoke to reach a fire detector. Video-based fire detection Aviotec can be used in almost all areas of fire protection, whether in daylight or poor lighting conditions "From daylight to poor lighting conditions to situations where there is no visible light at all - since the market launch of Aviotec in 2016, we have continuously been setting new benchmarks in video-based fire detection," comments Soeren Wittmann, Product Manager at Bosch Building Technologies. "This means that this promising technology can now be used in almost all areas of fire protection." Additional benefits of video surveillance and analysis The intelligent video analytics is directly integrated into Aviotec. In all environments, the installed cameras can be used simultaneously for fire detection and video surveillance, further reducing the installation and operating costs considerably. VdS and CSIRO TS010 certified solution As the first solution for video-based fire detection, Aviotec has already passed the demanding test procedure of VdS Schadenverhütung GmbH in 2018. Not only functionality and reliability were confirmed, but also the high immunity against false alarms. In addition, Aviotec IP starlight 8000 received certification according to the Australian standard CSIRO TS010 for video-based fire detection systems in April 2019. The firmware version 7.72 of Aviotec IP starlight 8000 is now available. Operators of existing Aviotec solutions can upgrade their system to the new version by a free firmware update.
EUSAS and Euralarm, hosted by Airbus, recently organized their second joint conference, which was this year on the topic of aviation safety and security. It showed once again the importance of technological development for an industry endeavored to protect lives with a particular relevance to the aeronautics and air transport sectors. Aviation Safety & Security The US Federal Aviation Administration reports yearly over 100 false fire alarms on airplanes, resulting in unplanned landings and turn-backs. The consequences for passengers, airlines' reputations and managing flight routes make the issue of false alarms a priority for the companies providing fire detection devices for airplanes – and this is just one example of the challenges of safety and security on airplanes. Several organizations and companies gathered for two days on July 11th and 12th in Bremen, the second-largest Airbus site in Germany, where airplanes' wings and fuselages are manufactured. Airbus, the biggest aeronautics and space company in Europe and a worldwide leader in the sector, was the host of a series of lectures and presentations on fire detection, fire suppression, evacuation and security in the aviation sector. This event was jointly organized by the European Society for Automatic Alarm Systems (EUSAS), a group connecting academia and industry, and Euralarm, which represents the European fire safety and security industry. Fire Detection Technologies The event addressed the special challenges of fire detection and extinguishing in airplanes, airports and in the aviation industry. From the depleting extinguishing agent reserves worldwide, to the large number and sheer size of airport buildings and hangars, which require specific solutions on top of traditional fire detection technologies. Furthermore, are the financial and time constraints for compliance testing in an industry where efficiency and safety are a must. Detection systems must provide an indication to the flight crew within one minute after the start of a fire The criteria used for fire detection testing on airplanes are stringent. Detection systems must provide an indication to the flight crew within one minute after the start of a fire, but also be highly resistant to false-alarms. This has led the aviation industry to ask for the most advanced technologies to be used on aircrafts: such as multi-wavelength, multi-scattering angle photoelectric detection, a field at the edge of applied physics, and which was presented by Kenneth Bell, from UTC Aerospace Systems. Green Fire Suppression System Another issue for the industry is the replacement of Halon, a gas that has a high global-warming factor and attacks the ozone layer in our atmosphere. This fire suppression agent is used in cargo compartments, as well as for turbine fire due to its favorable characteristics. The production of Halon has now been discontinued and stocks of recuperated gas are rapidly declining. While Terry Simpson and Edda Liu from UTC Aerospace Systems presented the overall current progress on the replacement of Halon for fire extinguishing and suppression, Dr. Jan Boris Philipp, from Diehl Aviation, in Germany, presented an alternative green fire suppression system manufactured by his company. Computer-simulated Airport Evacuation Many solutions presented at the conference were based on computer simulations. Real life fire extinguishing tests on airplanes are part of the certification process of new airplanes. To avoid environmental consequences, a newly developed simulation technique presented by Airbus' Dr. Konstantin Kallergis, can now predict the fire suppressant's behavior inside the cargo compartment. Project ORPHEUS allows the computer-simulated modeling of an airport's evacuation, as well as smoke spread prediction in case of fire Another illustration was the research project ORPHEUS, financed by the German federal government, which was presented by Dr. Lukas Arnold, from the Institute of Advanced Simulation in Jülich, near Cologne. It allows the computer-simulated modeling of an airport's evacuation, as well as smoke spread prediction in case of fire. The evacuation test concept of an A380 aircraft was impressively shown by Wolfgang Moeller from Airbus: all 850 passengers and crew members could escape the aircraft in significantly less than 90 seconds. Video-based Detection Technologies On the topic of airports and hangars, the width and height of the buildings is generally the main problem, as was explained by Securiton's Stefan Brügger. Automation and integration of electronic safety and security solutions presented by Maarten Wings from Bosch, while Roland Voraberger from g+m elektronik, a company in Switzerland, provided a concrete example for the connection of voice alarm systems to fire alarm systems, which is not as straightforward in airports as it would be in smaller buildings. The challenges of fire detection in buildings with high-ceilings, which is a case for most modern terminals, or half open hangars could be overcome in the future with video-based detection technologies or thermal radiation-based fire detectors, presented respectively by Soeren Wittmann from Bosch and Dr. Simon Trippler together with Dr. Jörg Kelleter from GTE Industrieelektronik. Video is, of course, also useful when it comes to security with video analysis against intrusion in security zones being presented by Securiton's Thomas Hermes and Michael Seidl, from the Frankfurt Airport, the busiest in Europe by cargo traffic. Adaptive Escape Routing Systems Finally, in a demonstration that stood-out by its focus on a non-technology related topic, Dr. Sebastian Festag, representing Germany's electronic industry association ZVEI, explained the concept of Adaptive Escape Routing Systems and shows why human behavior is of major significance in an optimized evacuation and guidance strategy. The solution to fire and security challenges in aviation clearly lies in cutting edge technologies and research on fire safety and security, as well as in the standards, which sometimes lag behind the technology. Dr. André Freiling, from Airbus, a speaker at the event, noted that some standards used to testing smoke detection in aircrafts for example can date as far back as 1994.
Experts sections