Simon Morgan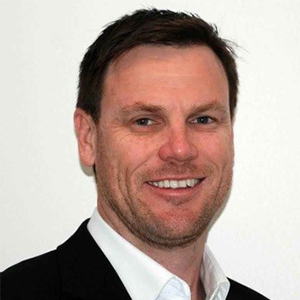 Simon Morgan
CTO,
SureView Systems
Simon Morgan is CTO at SureView Systems. He has worked for the company since March 2009 and has previously held the position of Director of Technology & Product Manager.
Round table contributions
Articles by Simon Morgan
PSIMs have had a bad rap in the pro security industry for a multitude of reasons; ranging from suppliers overpromising on integration and control capabilities to complexity of implementation and use. However, there is a silver lining to this story. Today, advanced PSIM solutions are being successfully deployed in commercial applications with the ability to integrate previously disparate professional access, video, notification, building operations and more onto a unified control and management platform. Equally important, these new PSIM solutions are easy to operate, allowing faster and more efficient implementation and use. To help organizations sort through the many available PSIM options, here are six key attributes to look for in a best-in-breed solution. Simplifying workflow Fast and effective response is vital when an incident occurs, and standard operating procedures are critical to achieving this goal. However, even the most well-thought-out SOPs will either be ignored or forgotten if they are complicated (how many command centers have you seen with binders of SOPs covered in dust?), difficult to follow or improperly enforced. Therefore, simplicity is the key to ease of use and consistent response. Beyond simplifying workflows, the PSIM must also present them in an easy-to-follow and easy-to-understand format, even if the action is brand new to an operator. For example, rather than requiring the user to locate and consult a multiple-page document, an advanced PSIM solution can ask a series of yes/no questions that only require operators to simply click the answer – a far more effective approach, particularly in high-stress and/or chaotic situations. Operators may begin to tune out alarms or sift through them manually to find a critical situation Identifying And Responding To Non-critical Events In a security operations center (SOC), it's easy for operators to become overwhelmed by the sheer volume of alarms generated by the ever-growing list of security systems deployed in today's enterprise environments. Operators may begin to tune out alarms or sift through them manually to find a critical situation, creating the risk that an important incident may be overlooked or a response delayed. Best-in-breed PSIM systems solve this common problem with automation by identifying and automatically responding to the non-critical events. This provides operators with the time and space they need to focus on those events that are most important and require human intervention and decision-making. Whether the response is automated or requires operators to act, all events are logged and audited, making them available for management reporting and information purposes. More important, the most critical events won't get lost in the shuffle but will receive the full and timely attention they warrant. Open Architecture Of PSIM Systems Without question, the ability to integrate multiple disparate systems into a single, centralized interface is a primary benefit advanced PSIM systems offer. The architecture of these solutions allows them to support and bridge the gap between a wide range of integrated systems over multiple physical locations. To fully harness and maximize the power of integration, PSIMs must be built on open architecture that provides organizations with a standard tool for integrating their many systems that is simple, easy to maintain, cost-effective and scalable. The flexibility to seamlessly integrate with virtually any solution from a variety of manufacturers – including legacy systems – saves money, streamlines operations and provides more complete information for incident response. Without PSIMs to unify systems, communication between them can be challenging or impossible, substantially increasing the expense, time and potential for error in managing the various solutions separately. Standardized Functionality To be truly effective, a PSIM solution must also simplify functionality and interfaces across different classes of systems, eliminating the time and cost of custom solutions to deliver a consistent user experience. For example, regardless of manufacturer, every access control or video surveillance integration should perform in the same manner when integrated with a PSIM platform. This ensures security personnel can follow established response procedures no matter what system they happen to be connected to. Consider the impact of introducing an operator to an unfamiliar system or user interface during a high-pressure situation. PSIM must present SOPs in an easy-to-follow and easy-to-understand format, even if the action is brand new to an operator There is tremendous value in providing an operator with a familiar user interface in any situation to optimize the potential for calm, standardized response. PSIMs with this type of standardization create consistent outcomes and ultimately ensure adherence to proper practices and standards throughout an entire incident. Intelligent Analysis In addition to situational awareness, PSIMs can also analyze the data they capture to provide deep insights and intelligence about security, business and overall organizational operations, both in real time and over extended periods of time. Armed with this information, organizations can better prepare for events and identify any potential changes that could improve response and staff adherence to SOPs. These solutions can provide in-depth views into specific incidents as well post-event analysis that can further improve security and operations. Further, PSIMs should be capable of automating and standardising the creation and initial completion of audit, legal and compliance reports within an incident management system. This generates significant savings in personnel time and ensures not only that the initial report follows a defined company standard, but also that all incidents are reported correctly. Benefits Of Advanced PSIMs Deploying a PSIM solution that complies with industry standard failover and disaster recovery practices is crucial. As the central repository and point of control for security response, it is most important that the system provides redundancy so service will not be affected in the event of an unplanned hardware or network failure. There are many ways this type of redundancy can be deployed, from SQL and server mirroring to federated servers across regions for both scaling and backup. In our industry, Underwriters Laboratories (UL) provides good standards for running a 24/7 monitoring application under their UL1981 standard. Look for platforms that conform to this standard to ensure the application can meet a rigorously tested failover and redundant configuration for security monitoring. Organizations that place an emphasis on these important criteria when selecting a PSIM can ensure that they will reap the benefits of best-in-breed solutions that will meet their specific needs. With the ability to seamlessly integrate previously disparate systems into a unified control and management platform with automation and standardized interfaces, today's advanced PSIMs deliver ease of use, faster and more effective response and most important, enhanced security.
News mentions
In today's highly interactive and interconnected world, cybersecurity is not restricted to the IT department – it threatens and affects every connected device in every department. As connectivity continues to expand, the risks will increase. In this environment, surveillance and physical security systems will continue to play a critical role in keeping organizations, staff and visitors safe. It is vital to understand what the cybersecurity threats are to physical security systems, how protections from cyber-attacks can be implemented and how security professionals must plan for incident recovery and ongoing protection. Combating Cyber Security Risks At ISC West, on April 11, 2018 from 3:45-4:45 pm located in Sands Room #309 - Level 1, a panel discussion of industry experts, comprised of renowned executives representing surveillance, cloud access control, biometrics, identity management, and other categories will address these important cybersecurity topics. The ISC West Education Session, 'Another Brick in the Firewall: Security Leaders Discuss the Elements of Complete Cyber Protection', will include discussions about how individual countermeasures help to build an overall protection system. It's critical that cybersecurity countermeasures are implemented to create a proactive and effective cyber defence" The panelists will include Rick Caruthers, Executive VP for Galaxy Control Systems; Stuart Rawling, Director of Business Development for Pelco by Schneider Electric; Kurt Meason, VP of Technology and Product Support for Boon Edam; Simon Morgan, CTO of SureView Systems; Shiraz Kapadia, CEO and President for Invixium; James West, CEO and Co-Founder for Manything, and Bud Broomhead, Chief Executive Officer of Viakoo. It will be moderated by Tim Purpura, VP and Group Publisher of Security Systems News. Effective Cyber Defence "Cybersecurity risks continue to be an ongoing and increasing threat to installed surveillance and physical security systems, as well as organizations' data," said Rick Caruthers, Executive VP for Galaxy Control Systems. "It's critical that cybersecurity countermeasures are implemented across physical and logical infrastructure to create a proactive and effective cyber defense."
SureView Systems, a global provider of command center solutions, is introducing their new mapping solution for the company's Immix Command Center (CC) Physical Security Information Management (PSIM) platform at ASIS 2017 this week. The new Immix geospatial-mapping interface allows users to better comprehend physical location information. The use of static facility floor plans overlaid directly onto the powerful Google Maps interface, dramatically increases ease of use and accuracy. SureView has further leveraged this geospatial awareness to automatically associate the nearest cameras to an alarm, eliminating the need to pre-program links between devices. The ability to make these links on the fly delivers accurate and immediate situational awareness for remote operators allowing them to efficiently respond during potentially chaotic situations. Google Maps PSIM Interface "Our new mapping solution has been designed to allow users to utilize all the familiar features and functions of Google (i.e. zoom, satellite or standard maps views, etc.) to interact with all the security devices across their sites, locations, or campuses," said Simon Morgan, CTO, SureView Systems. "With the geolocation of all devices we've been able to build in further intelligence to automatically associate devices, route traffic and monitor mobile assets and people. This powerful functionality has set new benchmarks and expectations for improved surveillance and response." When an operator accesses a site because an alarm was triggered, the Google Maps interface automatically zooms to the site location. This allows users to see exactly where the alarm was triggered and the nearby devices (i.e. cameras, lights, doors, etc.) that can be controlled directly from the map. Operators additionally have a full geospatial picture of the location, nearby roads, buildings, and so on and can access cameras and devices at nearby sites by simply zooming out on the map to provide more information and a wider field of view. Monitoring Large Areas The team at Paramount Studios provided valuable input for the design of this new mapping solution as a beta test site The team at Paramount Studios provided valuable input for the design of this new mapping solution as a beta test site. The studio presents unique monitoring challenges, as the campus is large, covering 65 acres, but the density is very high with over 150 buildings. This provided the perfect environment to test and refine this new feature. "As an Immix user, we were very pleased to learn about and provide input into the design of this new mapping feature," said Scott Phemister, Vice President of Operational Risk and Emergency Management for Paramount Pictures. "We have a very dense campus environment and the potential ability to zoom out on the map for a wider view and to access devices from adjoining buildings will greatly enhance our situational awareness and overall campus security." Geospatial Asset Association Technology The new interface supports additional floor plans with multiple levels and drawing polygons for viewable areas/regions of interest. Manual error input and time spent is reduced because the geolocation (latitude and longitude) of every new device is automatically captured and added to the map. In addition, geospatial asset association technology provides automatic detection of the nearest cameras to an alarm, recording and presenting them to users without any prior programming associations. Non-fixed alarm sources, such as manually raised events and panic alarms from security officers can also be associated on the fly with the closest video feeds. An open interface provides customers with the flexibility to pull information from other mapping platforms or asset registries and populate them on the Immix map or other business systems using the geolocation asset registry from Immix. Updating Immix Command Center PSIM Platform This update is available for existing Immix CC customers free of charge. Customers need only contact their account representative to coordinate the upgrade process. Immix Command Center (CC) PSIM platform simplifies control and management of all critical surveillance and security systems on a unified platform. Hallmarks of Immix CC include a simple-to-operate User Interface (UI), the largest library of technology integrations in the industry, and unique modular, web-based architecture that provides unparalleled flexibility.
SureView Systems' Immix CC integrates diverse security systems on a unified platform SureView Systems, a global provider of command centre solutions, is showcasing the innovative capabilities of its Immix Command Center (CC) Physical Security Information Management (PSIM) platform at ISC West 2017. Capitalising on nearly 20 years of experience in commercial central stations and security command centres, SureView Systems' Immix CC integrates diverse security systems on a unified platform. Users experience unprecedented ease of operation and deployment versatility. The powerful and highly versatile PSIM platform keeps users in complete control by providing the key information and workflows to best manage the most critical events, and automate those that are not. Truly intuitive User Interface "Immix CC combines best in class system integration with extreme ease of deployment and operation to provide the one view that matters most to customers," said Simon Morgan, CTO, SureView Systems. "We developed the software based on our extensive experience in managing and automating security command centres, to deliver the specific functionality and configurations users want and need." Immix CC features a truly intuitive User Interface (UI) with a scalable, flexible, web-based software platform Immix CC features a truly intuitive User Interface (UI) with a scalable, flexible, web-based software platform. With minimal training, security personnel can expertly manage and execute advanced system functions. This provides security managers with the flexibility to deploy Immix CC in the best way for their organisation, whether it is from a single centralised security operations centre (SOC), across multiple SOCs with localised control of specific system assets, or any combination of both. Sureview Technology Integrations SureView has the largest library of technology integrations in the industry, built over the course of the company's nearly 20 years of experience. These integrations create a single database of record for all event activity, giving customers a real-time view into their data for management decision making, reporting and other compliance-related processes. This breadth of integrations also helps expedite system deployment as these off-the-shelf integrations typically meet 90 percent of the need and can be deployed immediately. Immix CC's unique modular architecture gives unparalleled flexibility to IT managers, as the software can be implemented across any number of centralised or distributed servers. This allows users to determine the best means of deploying Immix CC across their network infrastructure and personnel.
Experts sections