Simon Lambert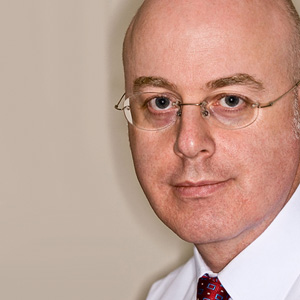 Simon Lambert
Principal Consultant,
Lambert & Associates
As an Engineer with 29 years' experience in commercial, military & security systems design, including technical sales for large and small security systems companies, Simon's work focuses on surveying, design, cost estimating, specifications, tender processes and managing projects. In addition, he has provided expert witness services in CCTV and forensic analysis of video and audio recordings. Simon has developed 3D graphics techniques and software for the CCTV industry, as well as accepting speaking invitations for conferences, television and radio, with many commissions to create articles and graphics for industry periodicals. In 2005 and 2011 he entered the Security Excellence Awards and was a finalist in the 'Best Security Consultant' category. Simon gained a degree in Physics and Electronics; always immersed in a technical career. Elected a Director of the Association of Security Consultants for 12 years, he is also a member of the CCTV User Group, the Institution of Engineering & Technology (formerly IEE) and an accredited Assessor for the National Endowment for Science, Technology and the Arts (NESTA) on CCTV and related security systems. He is Technical Lead on the CCTV National Standards Forum and sits on the British Standards Institution CCTV committee.
Specialization:
CCTV, access control, intruder detection, audio & video analysis/processing
Round table contributions
Articles by Simon Lambert
In the vast center of the hall almost none of the randomly shaped stands display their index number I enjoy IFSEC each year, spending three days walking the halls. I do feel frustrated by the acres of "me too" products prompting a "meh" response. So often I'm left feeling the "big news" is that hype and lies are growing and continue to drown out the truth. If companies' marketing budgets were simply given over to their product development departments, we would find things remarkable enough to enjoy word of mouth. I often rely on meeting friends in the aisles to glean their opinions on what "big news" they think I'll enjoy. Still, IFSEC is a good place to meet many international players in one big room. It's all about navigation, navigation, navigation. As an attendee I wasted so much valuable time searching for each exhibitor. In the vast center of the hall almost none of the randomly shaped stands display their index number, e.g. F750. The show's smartphone app doesn't have a built-in "you are now standing here" function, so we still won't know which direction to take! It's a big hall. Many of us have a lot of ground to cover in just three days, figuratively and literally, so the painful legwork and frustration of traipsing these unnecessary miles greatly reduces the pleasure of attending IFSEC. We must insist on clear booth numbering everywhere. Oh, and stop antisocial noise! Huge novelty robots crawl the aisles and neighboring booths emit prolonged conversation-killing music. People smack security glazing with sledgehammers. Please make them stop. Sort those two aspects out and next year's IFSEC should be a corker.
News mentions
SourceSecurity.com's Expert Panel had a lot to say in 2015 on a variety of topics in our Roundtable discussions. Not surprisingly, the discussion topics that have generated the most interest (in terms of how much visitor traffic they generated) are the same hot topics we hear about every day in the industry. Our very most-clicked-on Roundtable discussion in 2015 was about the impact of video on privacy rights. Other hot topics that made the Top-10 list of Roundtable discussions included the Cloud (twice!), the impact of IT on physical security, and the outlook for 4K cameras. Additional well-read discussions centered on expanding the benefits of security to other departments and how to improve training. Readers also gravitated to Expert Panel Roundtable discussions of more technical topics such as the value of full-frame-rate video and the effectiveness of panoramic view cameras (compared to pan-tilt-zoom functionality). Rounding out the Top 10 is a discussion of the desirability (and legal implications) of using dummy cameras. Here is a listing of the Top 10 Expert Panel Roundtable discussions posted in 2015 at SourceSecurity.com, along with a "sound bite" from each discussion, and links back to the full articles. Thanks to everyone who contributed to Expert Panel Roundtable in 2015 (including the quotable panelists named below). 1. What Are The Limitations On Where Video Cameras Can Be Placed Because Of Privacy? "Use of cameras in retail applications can easily be justified in general surveillance of sales floors and shopping aisles, but cameras should only be used in changing areas to address a particularly serious problem that cannot be addressed by less intrusive means." [Mark Pritchard] 2. Are Cloud-Based Security Systems "Safe?" "If the authentication principles are insufficient and weak passwords are allowed, it doesn't matter how strong the encryption is. Because cloud-based systems are exposed to the Internet, they demand strong authentication and increased operational procedures." [Per Björkdahl] 3. How Does IT Affect The Physical Security Buying Decision? "Of course, we all want good value, but we must invest as necessary. If you strip everything back, the integrator's job is to deliver data. If IT and security departments can keep this objective in mind, then 'value' redefines itself." [Larry Lummis] 4. Which Non-Security Uses Of Video Are Catching On? "While video can help with quality control across the supply chain, it will be especially useful in ensuring compliance with the international adulteration rule [for food manufacturers], the rule with the last court-ordered deadline on May 31, 2016." [Don Hsieh] 5. What Is The Value Of "Full-Frame-Rate" Video? "I once took a client's footage of a genuine street fight to check how many images per second were needed to prove who punched who – 25fps was fine but 12fps made the video evidence doubtful. Don't forget, however many fps you choose, your shutter speed must be fast enough to prevent motion blur spoiling the details." [Simon Lambert] 6. When Is It Desirable To Use 'Dummy' Cameras As A Deterrent? "If cameras are present, there is a reasonable expectation of a secure environment in both public and private areas. If the public sees cameras and assumes they are real, they could argue that they were reliant on the protection provided by the cameras." [Dave Poulin] 7. Are Megapixel Or Panoramic-View Cameras An Effective Substitute For PTZs? "Panoramic cameras are usually static, so zooming into a scene's details is done in software and limited by pixels in the sensor, lens quality and software such as de-warping, so clarity at the boundaries might disappoint. PTZ cameras zoom optically, magnifying long-range details significantly better." [Simon Lambert] 8. Is HD Still The Standard Of Resolution In The Market? For How Much Longer? "The 720p and 1080p HDTV remains dominant today and is expected to be for the foreseeable future. The next standards-based resolution will be 4K, which represents 8.3 megapixel, but first the industry will need to improve on bandwidth with better compression and better light sensitivity." [Fredrik Nilsson] 9. What Are The Current Limitations Of Cloud-Based Systems? "The only remaining limitations of cloud-based systems are bandwidth and connectivity to the cloud. There is more than enough bandwidth for applications like Access Control and Visitor Management, but it will take a couple more years before all high-resolution video is cloud-based." [Paul Bodell] 10. How Can Security Training Be Improved Among Integrators And End Users? "Training should be sticky and persistent. Follow-up training such as on-line review and updated course material should be available to keep the knowledge fresh. Technology is constantly changing, as soon as training is complete the knowledge begins to go stale." [Charlie Erickson] See the full coverage of 2015/2016 Review and Forecast articles here
As my trip to London for IFSEC International ends, I can look back on three days jam-packed with new approaches, new technologies, and the best the global security market has to offer. I met people from all over the world who share an interest in physical security technology -- and how it can be used to make the world a safer place. I heard several exhibitors mention that business was slow in Europe in the early part of 2015. However, the show highlighted that R&D investment has continued throughout the slowdown, and companies are now poised with a new wave of products just when an economic resurgence will increase demand. Almost every exhibitor in the hall saw greater success on the horizon. Was it optimism or an industry on the verge of really taking off? "Investment is pushing us forward and contributing to the growth" "Investment is pushing us forward and contributing to the growth," says Alan J. Reigler, Tyco Security Products'sales director, UK and Ireland. Tyco is one of the IFSEC exhibitors whose booth was crowded for much of the show. He says Tyco relies on the "voice of the customer" to guide its R&D teams to create the products end users need the most. Responsiveness to customer needs was another oft-heard pledge by IFSEC exhibitors. A company that is adding products at a fast clip is Canon, which has now expanded its line to 24 cameras. A year ago they had 13, and they launched nine in March alone. "We are coming as the last big brand to the market, so each product has to provide a higher level of quality, differentiating features, or something new," says Julian Rutland, Canon's European NVS marketing director. "Our prices are the same as Sony, Panasonic, and the others, so what's the reason for buying from Canon? Hard-nosed integrators want us to show them something different." Sometimes the differences are subtle -- but they matter. Canon's low-light capabilities are a strong suit. Positioning and focus of their fixed dome cameras can be adjusted remotely to simplify installation and/or to change a camera's position if an application need evolves. Theirs are the widest angle views in the market if you consider their minimised distortion, says Rutland. Just one of many examples of companies using IFSEC to highlight their responsiveness to the market. Sourcesecurity.comwas out in full force throughout IFSEC, with 10 or so people walking the aisles, meeting with exhibitors, interviewing sources and shooting video. Some of this content has already been posted on the site -- and there's a lot more to come. Sourcesecurity.com was out in full force throughout IFSEC, with 10 or so people walkingthe aisles, meeting with exhibitors, interviewing sources and shooting video We have already reported on a trend toward providing solutions (rather than technologies or products). A recurring theme I heard was about the importance of a local approach to individual markets, even in an increasingly global environment. Ron Alalouff, Contributing Editor, found several examples of technologies offering applications beyond security. Ron also heard a lot of talk about the importance of integration. Finally, our consultant friend Simon Lambert has sized up the show from the viewpoint of a long-time industry watcher. Check out our IFSEC in photos feature, and keep watching for our extensive video at the show. Thanks to all who participated and provided content we can share with our visitors. What we heard at IFSEC will also help guide our editorial coverage for months to come.
Experts sections