Shaun Castillo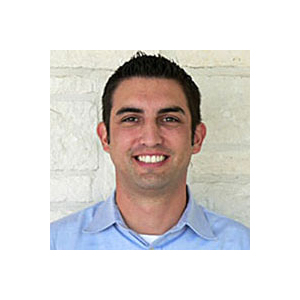 Shaun Castillo
President,
Preferred Technologies, Inc.
Shaun Castillo is the President of Preferred Technologies. He served as Pref-Tech's Vice President of Operations for four years before becoming the company's President in 2009. Prior to Pref-Tech, Shaun served as an officer in the United States Army until he was Honorably Discharged in July of 2005. During his tenure he held various positions as a Field Artillery Officer stationed in Fort Sill, OK; Fort Carson, CO; and Fort Chaffee, AR. His service also includes a year of combat operations in Iraq during Operation Iraqi Freedom. Shaun is a 2000 graduate of the United States Military Academy at West Point.
News mentions
PSA announced the new roster of committee members as well as chair and vice chair appointments. Each PSA Committee is made up of representatives from PSA owner companies who have expertise within the committee's specific functional areas. This year, all committees will welcome back returning members from the previous term as well as at least one new member to their groups. Overall, there are 18 PSA integrator companies represented including three first-year owner companies, Preferred Technologies, SGI Matrix, and Security Centres International Limited. "The PSA Committees play a critical role in helping develop resources to help other professional systems integrators improve their own activities in their business," said Anthony Berticelli, director of education for PSA. "We are pleased to welcome all the new volunteers to this year's term and are looking forward to sharing the wealth of knowledge that they all bring with the PSA network." 2017/18 PSA Committee Members Cybersecurity Chair: Andrew Lanning, Co-Founder, Integrated Security TechnologiesVice Chair: Gary Hoffner, Vice President, PSLA SecurityMatt Boehm, Information Security Analyst, CM3 Building Solutions, Inc.Henry Hoyne, CTO, Northland ControlsPaul Schmick, VP Security Technology, Alliance SecurityScott Schmidt, VP Technology, Aronson Security Group Leadership Chair: Nigel Waterton, SVP Corporate Strategy & Development, Aronson Security GroupVice Chair: Shad McPheters, General Manager, Northland ControlsStuart Bostock, Group Chief Executive, Security Centres International LimitedBill Bozeman, President & CEO, PSAShaun Castillo, President, Preferred Technologies, LLCChristine Lanning, President, Integrated Security TechnologiesBruce Pontier, General Manager, SecuradyneScott Ranger, Vice President, Paladin Technologies Project Management Chair: Rex Allen, Operations Manager, SecuradyneVice Chair: Robert Flynn, SVP Operations, Aronson Security GroupBill Byington, PMO Deputy Director, Northland ControlsCatherine Tonne, PMO Director, Northland ControlsChris Salazar-Mangrum, Senior IT Project Manager, PSASpencer Rundell, Operations Manager, SSP Sales & Marketing Chair: Robbie Danko, Marketing Manager, LVC CompaniesVice Chair: Dieter Giblin, Security Consultant, Integrated Security TechnologiesSamantha Bresnen, Sales Account Executive, Integrated Protection ServicesSarah Ford, Account Executive, Alliance SecurityDenise Niles, Vice President – Key Accounts, AESGrady Jett, VP Sales, Preferred Technologies, LLC Technical Chair: Robert Birley, SVP of Design Engineering & Performance Management, Aronson Security GroupVice Chair: Jerry Cordasco, Client Development Manager, Tech Systems, Inc.Adam Deegan, Application Engineer, Northland ControlsMark Miller, Director of Professional Services, SGI MatrixTom Nealer, Support Services, Tech Systems, Inc.Jorge Ortiz, Sr. Systems Engineer, Bonneville Contracting & Technology GroupDennis Thiele, ISG Development & Technical Support, LVC CompaniesTim Will, Sales Engineer, Will Electronics Throughout the year, committee members will provide through blog posts, webinars, and sessions at PSA TEC.
Siklu's EH-600TX radios will be used to transmit video surveillance from the Super Bowl LIVE festivities Siklu Inc., a provider of millimeter-wave solutions, announced recently that it has been selected by the city of Houston to provide wireless connectivity for the video surveillance system to be used at Super Bowl LIVE, a 10-day outdoor event in Houston that is expected to draw more than one million visitors as part of the pre-game festivities. Video Surveillance At Super Bowl Siklu's EH-600TX radios will be used to transmit video surveillance from the east side of downtown Houston, which will host the Super Bowl LIVE festivities from January 28 to February 5. The outdoor event will include entertainment, music and games and will be held over several city blocks near a 12-acre urban park. The high level of wireless activity that will take place is expected to create network congestion that Siklu's radios will bypass by operating on the unoccupied, wide 60GHz spectrum, which is separate from traditional wireless consumer networks. Siklu's millimeter wave radios use narrow beam technology, eliminating interference from outside networks. Interference-Free Video Surveillance Siklu's radios are part of a 36-megapixel camera deployment provided by Axis Communications, a PSIM system from VidSys, and a video management system from Genetec, all of which are being deployed by the Houston Police Department to monitor Super Bowl LIVE. Using a mix of fiber and millimeter wave wireless from Siklu, the city is taking a hybrid approach to its network infrastructure for the event to ensure continuous interference-free video surveillance; enabling the police department to monitor the area for issues. The system offers fiber-like quality with the flexibility, speed of deployment and affordable cost associated with a wireless network. "Given the size of this event, it was extremely important that we deployed a reliable security network that could provide continuous coverage over a large outdoor area," said Jack Hanagriff, from the City of Houston's Office of Public Safety and Homeland Security. "We are expecting the Siklu radios to bulldoze through any wireless interference in the area caused by thousands of members of the public as they use their phones to stream video and photos." High-Level Network Access Security Siklu radios make it practically impossible to intercept or jam, making the network secure from hackers and fully survivable Siklu radios also provide a high-level network access security by operating over millimeter wave. The narrow beams make it practically impossible to intercept or jam, making the network secure from hackers and fully survivable. "The City of Houston and Police Department were concerned about camera coverage and congestion from numerous wireless networks and cellphone devices," said Shaun Castillo, President of Preferred Technologies, LLC, the lead integrator on this project. "Siklu radios provide the city with an extension of its fiber network by leveraging the interference free capabilities of millimeter wave technology." "We're pleased that Siklu's millimeter wave radios are an integral part of the Super Bowl Live security measures," said Zeev Farkash, VP Global Sales at Siklu. "As security needs continue to grow with large-scale events like these, it's important to implement a reliable surveillance solution to ensure the safety of visitors. Siklu has exactly this experience and has provided wireless connectivity at many high-profile events, including the New York City Marathon and the Tour de France."
System integration is about adding value, and value-engineering is the solution to address the challenges facing the customer and their facility Leading systems integrators continue to embrace new technology and add a range of services focusing on IT, connectivity and integration. The trend will continue for forward-thinking companies seeking to differentiate themselves from the competition and gain a loyal following of end-user customers. Pref-Tech - History And Background Preferred Technologies Inc., Houston, is a physical security and data networking company that offers the latest expertise and credentials to fully address the changing world of security system specifications. According to Shaun Castillo, President of Pref-Tech, the company started as a structured cabling and data networking business and has moved fully into the realm of IP-connected devices. His parents, Charlie and Trisha Castillo, owned and operated a cabling business, Integrated Telecommunications Inc., between 1988 and 1999. Trisha established the Preferred Technologies Texas Corporation in May 2005, and Shaun joined the company that fall after serving five years in the U.S. Army. Designing Custom-Interface For Customers Pref-Tech and its team have a keen ability, and deep-seeded expertise, to custom-engineer targeted solutions for customers. At ISC West in Las Vegas earlier this year, Pref-Tech validated its IT and networking capabilities during InteropFest. There, the company demonstrated custom-engineered integration capabilities designed by Pref-Tech software developer Mark Roland. Pref-Tech integrated the intelligent networking capabilities of LifeSafety Power's FlexPower iSCAN (Supervision Control Access Notification) SmartPower system to Genetec's unified security platform called Security Center and has since implemented the integration successfully for the end user. Pref-Tech integrated the intelligent networking capabilities of LifeSafety Power's FlexPower iSCAN (Supervision Control Access Notification) SmartPower system to Genetec's unified security platform called Security Center and has since implemented the integration successfully for the end user Hosted by the Security Industry Association (SIA), Alexandria, Va., Pref-Tech participated in InteropFest with leading manufacturers showing live demonstrations of access control and power devices incorporating Open Supervised Device Protocol (OSDP). For its customers in the field, Pref-Tech integrates remote monitoring alerts and communications so that specific information on power solution health is shown on the Graphical User Interface (GUI), indicating deep integration of systems solutions and proactive monitoring capabilities. This capability puts all integrated system information on a single interface, including power solution status, alerts and ongoing connectivity. Hands-On Innovation "We created the integration through the development of a custom task inside the GUI," Castillo says. "Now, you don't have to go to a separate browser to manage power supplies. You can view and configure everything within Genetec's Security Center. It's all in one place, which is important to the service provider and the end user." Pref-Tech is a Genetec Unified Elite Partner and has deployed the interface in nearly half a dozen customer sites. The company also makes the interface available directly to other value-added resellers. Not only does this kind of capability unify solutions for Pref-Tech's customers, Castillo says it helps the company differentiate itself by satisfying a need in the marketplace. He adds that one of the most overlooked but most critical features is the ability to monitor power solutions over the network. For example, the customer or integrator can receive a proactive health report or diagnosis indicating that a magnetic lock has failed or is beginning to fail – prior to a security issue or loss. Systems integrators are innovators, and they continue to prove it daily. It's much more than simply cookie-cutter assembling a solution for an end-user customer. It's about adding value and value-engineering the solution to fit and address the challenges of the end-user customer and their facility.
Experts sections