Scott Klososky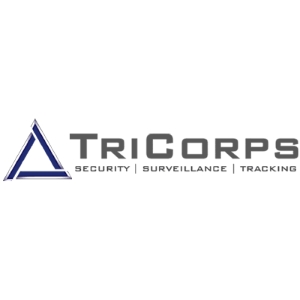 Scott Klososky
Founder and Principal,
TriCorps Technologies
Scott Klososky is the Founder and Principal of TriCorps Technologies, an integrated security and technology firm.
News mentions
ASIS International, globally renowned membership organization for security management professionals, has announced its lineup of new Game Changer sessions for Global Security Exchange (GSX) 2019, slated to be held from September 8 to September 12, 2019 at Chicago's McCormick Place. Global Security Exchange 2019 will offer valuable insights and in-depth information on the latest security technologies and products that are rapidly changing today's paradigm for security professionals. Global Security Exchange 2019 "The ever-changing landscape for security professionals around the globe remains complex," said Christina Duffey, CPP, President, ASIS International. "As part of an on-going effort to continually enhance the value GSX provides for all attendees, our new Game Changers education track will provide multiple perspectives from thought leaders to not only help our audience stay informed about new and disruptive technologies, but also maintain a competitive edge and elevate expertise across their organizations." The GSX 2019 Game Changer lineup features five thought-provoking sessions: Experts from the federal agency perspective, including Angela Stubblefield, Deputy Associate Administrator for Security and Hazardous Materials Safety at Federal Aviation Administration and Joseph Rios, Chief Engineer for NASA's UAS Traffic Management (UTM) project, will deliver a state-of-the-industry update on drones and how their use is expanding and changing. 'The Ever-Changing Drone Landscape: What You Need to Know', will cover upcoming regulatory issues along with expert predictions on the future of drones. Monday, 9 September 10:30 – 11:45 am CT. Digital transformation is now affecting every aspect of our home and work lives. In 'Accelerating Digital Transformation: Insights and Applications', attendees will learn how successful organizations are changing the fundamentals of business to keep ahead of the competition in today's digital economy—and how this impacts a company's security programs. This session will be delivered by Brian Tuskan, Chief Security Officer at Microsoft Corporation, Phil Halpin, Senior Vice President & Head of Global Security at Brown Brothers Harriman & Co., as well as panelists from other industry sectors to be announced. Monday, 9 September 1:15 – 2:30 pm CT. Cannabis is one of the hottest topics in the news right now, and its legalization carries many implications for the security industry. GSX attendees won't want to miss 'The Current and Changing Cannabis Landscape: An Industry Overview', in which Co-Founder and CEO of Marijuana Business Daily, Cassandra Farrington, will share current trends, state-by-state policy developments and changes in the U.S. and international marketplace. This objective and apolitical perspective will aid in understanding current challenges and what's ahead for this fast-evolving industry. Tuesday, 10 September 2:00 – 3:00 pm CT. Helping professionals deliver strong leadership in today's volatile security environment is the topic of 'Using High Beam Leadership to Navigate Disruption and Change', delivered by Scott Klososky, Founder and Principal at TriCorps Technologies. Attendees will discover which skills they need to grow, and how to apply them successfully in order to emerge stronger and more resilient. Wednesday, 11 September 3:45 – 4:45 pm CT. Deviant Ollam, Physical Penetration Specialist and Founding Partner/Lead Instructor at The CORE Group, will provide security practitioners with practical guidance for all aspects of penetration testing. In his session, 'Finding Chinks in the Armor: Getting More Value from Your Penetration Testing', Ollam—who literally wrote the book on practical lock picking—will offer his insights along with real-world examples of the kinds of vulnerabilities that are present and growing all around us. Thursday, 12 September 10:30 – 11:15 am CT. Entering its 65th year, Global Security Exchange (formerly the ASIS International Annual Seminar & Exhibits) is an extensive and comprehensive event for security professionals worldwide, dedicated to addressing fast-paced changes across the industry with a focus on immersive learning, revitalized networking, and a reimagined exhibit floor.
The second day of Global Security Exchange (GSX), the security industry's flagship event, was jam-packed with security professionals eager to get first-hand exposure to exhibitors and vendors offering innovative solutions that solve traditional everyday security issues as well as deliver emerging technologies to solve problems of the future, such as AI, blockchain and AR/VR. Security Education And Insights GSX provides an outstanding opportunity for our members to gain education and insights about current security trends and threats" "GSX provides an outstanding opportunity for our members to gain education and insights about current security trends and threats, and also to see all the greatest and newest technologies out there on the expo floor," said Kimberly Pratt, executive director of InfraGard National. "We hope ASIS members will come check out our booth and learn more about what InfraGard has to offer." "Today's show exceeded our expectations based on the quality prospects who provided good conversations about our solutions," said Paul Baratta, Business Development Manager, Axis Communications, Inc.; and ASIS Boston Chapter Treasurer; and member of the ASIS Healthcare Advisory Council. "It was overall a very successful day and I personally fully enjoyed the new X Stages as they provided more insight into the industry and the impact technologies are making today as well as how they will shape future engagements with our customers. We're looking forward to the remainder of GSX!" Counter-UAV Defense Systems In the morning keynote, delivered by Scott Klososky, Founder and Principal of TriCorps Technologies, he addressed how the industry can leverage technology to solve challenges. Attendees were then released onto the GSX show floor featuring three new stages, including the X Stage, where they heard about revolutionary technologies poised to disrupt the industry first-hand. There was a standing-room only, live streamed school security panel as well as on-the-show floor demos showcasing the use of drones, droids and counter-UAV defense systems. Fortem Technologies, an innovative provider of AI-enabled airspace security and safety, conducted three drone shoot downs throughout the day, which has never happened on a security show floor to date. Prior to the doors opening, we saw a lot excitement about what new and exciting initiatives ASIS was bringing this year" "It has been an important show for us to be at over the years, and this year is no different. We're seeing more convergence and integration of technology as well as partnerships, which aligns with our mission at the show," said Eric Widlitz, Vice President of North America Sales, Vanderbilt Industries. "Prior to the doors opening, we saw a lot excitement about what new and exciting initiatives ASIS was bringing this year." Career Guide For Security Professionals This afternoon ASIS and the Security Industry Association (SIA) unveiled the rollout of the Career Pathways Guide in the GSX Career HQ. This new career guide provides a first of its kind review of core competencies that are needed at every stage of a security professional's career. "Now that the first day of the Expo Hall has closed, it is evident from the standing-room only theaters and shoulder-to-shoulder packed aisles, that the industry has fully embraced the new show format and features," said Richard E. Chase, CPP, PCI, PSP, President of ASIS International.
Experts sections