Ric Leong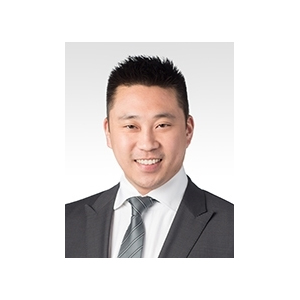 Ric Leong
Chief Financial Officer,
Avigilon Corporation
Ric Leong has more than 14 years of experience in the finance and accounting sector. As Chief Financial Officer, he heads the Finance department and oversees the company's finance and accounting operations on a global basis, including public reporting, treasury, financial planning and analysis, and investor relations. Prior to joining Avigilon in 2014, Mr. Leong served in several senior financial leadership positions, including Corporate Controller and Director of Business Planning at two large U.S.-listed public companies. Mr. Leong is a member of the Institute of Chartered Accountants of British Columbia and is a Director and Treasurer for the Kidney Foundation of Canada, British Columbia & Yukon Branch. Mr. Leong received his Bachelor of Science degree and his Diploma in Accounting from the University of British Columbia.
News mentions
Darren Seed is responsible for leading capital markets and investor relations efforts, and corporate communications Avigilon Corporation, provider of trusted security solutions, announced the appointment of Darren Seed to the position of Vice President, Capital Markets & Communications. Mr. Seed's primary responsibilities are to build and maintain strategic relationships with the investment community and to expand Avigilon's institutional shareholder base. In addition to leading capital markets and investor relations ("IR") efforts, Mr. Seed is responsible for corporate communications to ensure consistent and effective messaging and increase awareness of Avigilon. Expanding Capital Markets "On the heels of our 33rd consecutive quarter of year over year profitable growth, this is a great time for us to expand our capital markets and communications outreach," said Ric Leong, Avigilon's Chief Financial Officer and Senior Vice President. "With more than 18 years of experience in capital markets, technology and strategic communications, Mr. Seed is a valued addition to our management team." For the past eight years, Mr. Seed held executive-level investor relations and communications positions for a company inter-listed on the TSX and NASDAQ stock exchanges. Mr. Seed has developed comprehensive and successful international IR programs with an international reach, resulting in significant increases and diversification in institutional shareholder ownership. Awarded "Best Investor Relations Officer – Small or Mid-Cap" by the Globe and Mail and IR Magazine Canada in 2010, Mr. Seed brings a comprehensive and established approach to Avigilon. Mr. Seed, a member of the Canadian Investor Relations Institute ("CIRI") since 2005, currently sits on CIRI's National Board of Directors.
Experts sections