Ramin Hassan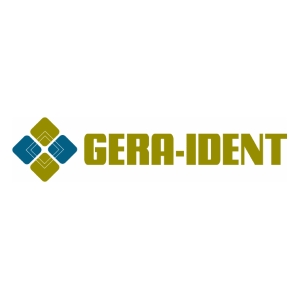 Ramin Hassan
Managing Director,
GERA-IDENT GmbH
Ramin Hassan is the Managing Director of GERA-IDENT. Previously Ramin Hassan was a Team Member at Bauerfrind AG.
News mentions
RFID technology is nowadays considered to be almost pervasive. Thanks to this technology, objects or even living things can be identified and localized without contact. In order to meet the increasing demand for RFID hardware components, GERA-IDENT has now significantly renewed and expanded its production. Ramin Hassan, Managing Director of GERA-IDENT GmbH stated that "Demand for the construction of customer-specific ID points and their basic components such as RFID readers and antennas has increased significantly", clarifying the reason behind the expansion of the production area. Development of identification products and systems Electronics research and development have been pushed forward throughout the market; GERA-IDENT is currently reinforcing the development of identification products and systems for customers, as well as cooperating with universities and R&D institutions. In order to be able to meet the increasing requirements, design competence has been enhanced with new software, whereas the electronics area has been expanded to include new manufacturing and testing possibilities. Additionally, internal prototype production has also been expanded. The assembly area is now upgraded and equipped with more space and technology. Furthermore, new employees have joined the GERA-IDENT team and new regional partners have been acquired for mold construction / sheet metal processing, painting as well as for electronic components. "Apart from the fact that we can operate our production completely and permanently in Germany, we are laying the foundation for our future in the IoT."
Since its founding in 2005, quality and customer orientation have been top priorities at GERA-IDENT. From the very beginning, the company has learned the necessary techniques and procedures in accordance with these priorities and further developed them in its own sense. GERA-IDENT sets itself demanding and sector-oriented objectives, in particular for strategic cooperation with its customers and partners as well as improving the quality of products and services. High quality standards "Preparing for the certification was a good opportunity for us to question our processes and implement improvements," Managing Director Ramin Hassan explains. Particularly noteworthy is the commitment and high level of expertise of employees, who have participated in building the QMS from scratch and consistently contribute to its improvement. GERA-IDENT views this certification as official confirmation of the high quality standards imposed on its own products and internal processes. It also the results of successful customer audits, as well as many years of positive customer ratings. The management system applies to all product and service processes of the company including its development department, without exclusions. The international quality management standard DIN EN ISO 9001:2015 pursues a process-oriented approach with a focus on customer orientation and continuous improvement.
Experts sections