Phil Cleary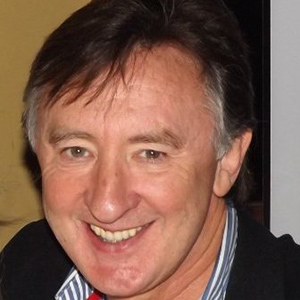 Phil Cleary
CEO and Co-Founder,
SmartWater Technology Limited
Phil Cleary is the CEO and Co-founder of SmartWater, by far the largest risk management and forensic coding company of its type in the world. Phil has developed strategies for SmartWater's clients which have now been proven to suppress crimes such as burglary, robbery and theft (including metal) within the utility, rail, high value cargo and retail sectors also major cities and towns in the UK/USA. Phil is mainly responsible for the management and strategic thrust of the mutli-million pound, highly profitable Company but also participates in the identification, creation and development of new commercial projects.
News mentions
The SmartWater Group is to operate a National Intelligence Portal for the police and critical infrastructure companies, tracking Organized Crime Gangs (OCG's) across the UK. In particular, the new shared national database and crime mapping system will tackle metal crime and national infrastructure crime. Transport, power, and telecommunications, are some of the sectors severely affected by metal crime. Heritage sites, including places of worship, are also increasingly being targeted with metal stolen from roofs and altars, causing irreparable structural damage and historic loss. Analyzing crime data Members of the National Metal Theft Group, which includes BT Openreach, National Grid, Network Rail, and many others, will be contributing their crime data to analysts operating within the Center for Infrastructure and Asset Protection (CIAP), a division of the SmartWater Group. Security alerts SmartWater Group's analysts will be issuing security alerts to the members, to warn organizations of developing crime patterns ahead of any attack on the national infrastructure. Members will now have the ability to see where crime is happening across the UK, not just for their organization. The tools allow organizations to analyze the details and put measures in place to prevent crime from happening in their industry. SmartWater Group will also be working with the police on special operations aimed at identifying offenders to facilitate their arrest and subsequent conviction. Mapping criminals Mark Cleland, British Transport Police Superintendent and National Lead for Metal Crime commented, "Thanks to the support of The SmartWater Group, we have taken the next step in creating the ability to map out criminality across the UK, enabling partners and law enforcement agencies to target those who present the greatest risk." "These tools provide a greater pool of intelligence and a bigger picture of offender behavior, allowing us to join the dots and deliver impact evidence to courts for sentencing." "By taking a multi-agency approach, we are maximizing our ability to identify those who are attacking our national infrastructure and historical buildings, making it harder for them to sell stolen metal and gain from their activities." Supporting national infrastructure SmartWater Group and its partners form a crime reduction partnership to disrupt crime and reduce the disruption Phil Cleary, CEO of the SmartWater Group, added "We are really excited to demonstrate a number of innovative tools that will support national infrastructure and policing in tackling crime across the UK." "SmartWater Group and our partners are working together to form a national infrastructure crime reduction partnership that will drive activity to disrupt crime and reduce the disruption of the UK's important infrastructure." "We are proud to be part of this work in supporting the country during these difficult times." Licensing requirements The introduction of the Scrap Metal Dealers Act 2013, which brought in strict licensing requirements on dealers and identity checks for people selling scrap metal, contributed to a significant decrease in metal theft. Despite this, crime has continued with some offenders taking advantage of a quieter network during the Covid-19 pandemic to target isolated locations. National week of action British Transport Police (BTP) recently led a national week of action, involving more than 45 other organizations, in which the force provided training for officers from local forces, council staff, and industry workers. Officers made more than 500 visits to scrap metal dealers, vehicle dismantlers, and illegal waste sites. More than 1,000 vehicles were stopped and there were 29 arrests across eight force areas, as well as 129 matters settled without prosecution, with 150 other alleged offenses under investigation. 16 loads of stolen property were also recovered.
Hundreds of thousands of priceless artifacts in several Iraqi museums have been protected from the threat of theft and looting by marking them with SmartWater's unique invisible code. Unique invisible code Funded by the British Council, approximately 273,000 artifacts held in Iraqi museums have been protected using this new approach. Priceless objects can be traced back to the site they were stolen from, making it easier for law enforcement agencies to prove theft, thereby creating a powerful deterrent to would-be thieves and traffickers. The artifacts include inorganic pieces from all periods of Iraq's past; stone-age axes to Neolithic pots dating back to 7000 BC when the world's first agricultural villages were being established. In 2003, and during the ISIS occupation of Mosul between 2014 and 2017, items like this were frequently looted from museums, later resurfacing on international antiquity markets. SmartWater forensic liquid SmartWater forensic liquid marks a unique chemical signature onto artifacts and other museum objects SmartWater forensic liquid marks a unique chemical signature onto artifacts and other museum objects. The solution is invisible to the naked eye, detectable under UV black light and scientists only need to recover a speck of SmartWater to prove which location the artifact was stolen from, the date the solution was applied and by whom. Collaborating with scientists at Reading University, SmartWater established that the forensic liquid causes no damage to stone, pottery, metal, or glass and can withstand intense heat, harsh solvents, and extreme environmental conditions for decades. Enhancing artifacts security in museums Professor Matthews, at Reading University, commented, "The items in the museum collections are priceless, with regards to the immense cultural value they offer to Iraq. This initiative effectively gives objects a chemical fingerprint, allowing them to be traced if they fall into the wrong hands." He adds, "Moreover, it provides law enforcement agencies with the necessary evidence to arrest and prosecute those found in illegal possession of artifacts." SmartWater forensic signature Phil Cleary, Chief Executive Officer of The SmartWater Group, said, "The problem of theft of artifacts from museums, archeological and historic sites is growing. We're delighted that we've been able to support this important initiative in Iraq." Phil adds, "Due to their SmartWater forensic signature, these important museum collections are now traceable and can be repatriated if stolen or trafficked. Forensic markers present a real risk to sellers and buyers of stolen artifacts." All the costs of R&D were funded by the SmartWater Foundation, the not for profit arm of The SmartWater Group, one of the world's fastest growing risk management companies.
SmartWater systems will be installed at hundreds of cash dispensers located at the community retailer's food stores Splashing the cash, and criminals, could cut ATM crime in communities as the Co-op teams-up with award-winning forensic technology company SmartWater to roll-out a ground-breaking new deterrent linking criminals back to the scene of a crime. In a first of its kind, SmartWater have adapted their dispersal technology to ensure that both the criminals and the stolen cash are marked, regardless of how the ATM is attacked - precise details are being kept under wraps for security reasons. Unique Forensic Signature Starting in the South West and Wales, SmartWater systems will be installed at hundreds of cash dispensers located at the community retailer's food stores in October, with a unique forensic signature at each ATM increasing the risk to criminals of being tracked and traced by Police following a theft, and helping to secure a conviction. Invisible to the naked eye, an amount of the gel the size of a speck of dust can provide the "solution" for scientists to undertake a successful analysis and help Police with identification, with the forensic signature guaranteed to last five years. Combating ATM Crime Chris Whitfield, Co-op's Director of Retail and Logistics, said, "The technology is at the forefront of combating ATM crime which not only impacts on retailers but can affect communities and customers too. Teaming-up with SmartWater, whose proprietary technology has a proven track record in being a powerful deterrent, will utilize the latest ATM capabilities and innovations to benefit local communities and potentially reduce crime." Phil Cleary, CEO and Co-Founder of SmartWater said "This technical development represents a serious upgrade in the security of ATM's as SmartWater products have helped convict hundreds of criminals world-wide and retains a 100% track record in Court. Simply, the ATM's protected by SmartWater now represent too high a risk for criminals and the more professional will give them a wide berth." Save
Experts sections