Peter Pan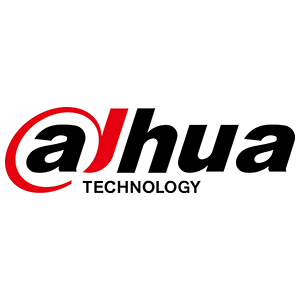 Peter Pan
Product Manager,
Dahua Technology Ltd
Peter Pan is the Product Manager at Dahua Technologies, a world-leading security equipment manufacturer.
News mentions
Dahua Technology, a renowned video-centric smart IoT solution and service provider, has upgraded its open application platform by launching Application Marketplace and DHOP Community on its brand new Dahua Hardware Open Platform (DHOP) website. DHOP is the company's key initiative to bring together technology partners, system integrators, resellers and end-users. By opening its hardware devices to 3rd party developers, DHOP allows them to embed smart applications for the security and IoT industry. Information about the developed solutions is made available on the Dahua Application Marketplace. System integrators and end-users can visit the marketplace in search for flexible solutions that adapt to their needs at any given time. It is worth mentioning that, 16 applications have already been uploaded to the application marketplace. Dahua Hardware Open Platform Video analytics solutions at the edge have become of strategic importance for Dahua Technology in the past years. The R&D department has successfully implemented AI functionalities on Dahua cameras, equipped with native VCA solutions. Proof of that know how was this year's global number 1 ranking in the MIT Scene Parsing Benchmark. This flexibility and customer-oriented approach is possible thanks to our Dahua Hardware Open Platform Community" Peter Pan, Global Technology Partner Alliance Director at Dahua Technology, believes that there are no limits on video analytics solutions. "The industries are interested in comprehensive solutions that respond to specific use cases. Dahua Technology wants to listen to the market and add value together with technology partners. This flexibility and customer-oriented approach is possible thanks to our Dahua Hardware Open Platform Community." Classic image analysis The debut of the platform dates back to 2018. Since then, significant technical adaptations have been made and the camera performances have been optimized. A team of engineers has also managed to enable most of the recent Dahua cameras with 3rd party embedding options and this will be standard in the future. The Belgium based video analytics company ACIC was one of the DHOP partners. Christophe Parisot, Chief Technology Officer of ACIC, looks back on this partnership. "ACIC is a global player in the VCA solutions sector. Our solutions, based on classic image analysis coupled with artificial intelligence, are at the cutting edge of technology. Our customers entrust us to provide their projects with ACIC's cost-effective solutions of various verticals embedded on Dahua cameras. Being part of the Dahua Hardware Open Platform Community gives us the chance to build the security industry together with Dahua."
Dahua Technology, a video-centric smart IoT solution and service provider, launches its new technology partner program – Dahua ECO Partner Program (DEPP). DEPP is tailored to enhance business relationships with technology vendors in the surveillance and IoT industries. Enhancing interoperability is the main objective of this program, nevertheless, it also goes far beyond this. The ECO system is dynamic and builds stronger partnerships through joint marketing activities that extend the visibility of common value propositions. New joint business opportunities arise with access to new markets and increased market presence. Better integrated solutions The ECO Partner Program is an answer to current challenges. End-users demand more and more comprehensive solutions for their needs. Alliances with technology vendors are key factors in delivering those value drivers to the industries. "Dahua Technology strives for more openness," says Peter Pan, Dahua Global Technology Partner Alliance Director. Dahua Technology has already welcomed 16 companies to the program, with many others being processed "Through the Dahua ECO Partner Program, we are committed to providing our customers with better integrated solutions and a comprehensive ECO system where our ECO partners can flourish and grow. We are smarter together." Dahua Technology has already welcomed 16 companies to the program, with many others being processed. It is accessible to all technology vendors with an existing or potential business relationship with Dahua. It is free of charge and has a transparent 2-level based model: registered ECO partner and ECO+ partner (premium partner status). Developing business in key industries The name ECO stands for Empower, Cooperate and Open. They embody the three pillars of the program: technology, marketing and sales. Empower - Partners receive dedicated technical support, allowing them to further enhance in-depth integration. The objective is to enhance interoperability with their products, solutions or services and lead innovation. Cooperate - The program enables partners to extend their footprint in the industry and co-partner with Dahua on exhibitions or participate in Dahua partner day events. It is also possible to elaborate joint success stories and joint solutions. Open - The program promotes an active interest in cultivating strong and long-lasting relationships with local sales teams, as well as finding new partners in the network across all verticals, making it possible to align sales strategies and develop business in key industries.
Dahua home Wi-Fi solution is ideal for home or business owners who want to stay aware of their property 24/7 Dahua Technology, a manufacturer of video surveillance products headquartered in Hangzhou, China, introduces home Wi-Fi solution, offering real-time monitor for home surveillance. Dahua home Wi-Fi solution allows users to monitor home or staff at work, and acts as a deterrent to thefts and other crimes. The resolution of Dahua home Wi-Fi series camera is up to 3-Megapixel and it can connect with easy4ip app for remote control and viewing. The footage is saved in local storage. Users are able to communicate with family, friends or staff remotely while checking on them via the built-in bi-directional audio. The camera can also send alarm notifications when it detects activity. Simple 3-Step Installation Process Dahua home Wi-Fi series camera features wireless operation that saves a great deal of wiring and installation time. The simple 3-step installation process enables it to detect and connect to the Wi-Fi network automatically, letting users view streamed video right away. Due to its compact design, the camera can be placed almost anywhere and provides 120 degree monitoring with more clear details. Dahua home Wi-Fi solution is ideal for home or business owners who want to stay aware of their property 24/7. It is a great tool for keeping an eye on things from afar. Bi-Directional Audio Capabilities "Our 3-Megapixel Wi-Fi cameras with bi-directional audio ensures the owners to keep an eye of their home or business in real-time. By working together with easy4ip app, video clips can be sent to their phones or tablets when an alarm is tripped, showing them the cause of alarm and the information needed before arrival on-site." said Peter Pan, Product Manager at Dahua. "We offer customers a perfect choice for not only smart and comprehensive security, but also added value with remote monitoring capabilities and effective management."
Experts sections