Peter Houlis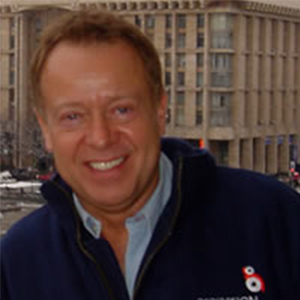 Peter Houlis
Managing Director,
2020 Vision Systems Limited
Peter launched, develops and manages the award-winning company 2020 Vision, to provide sophisticated, powerful, flexible and cost efficient security solutions. Peter has led 2020 Vision to gain industry approval with the Security Systems and Alarms Inspection Board and achieved ISO 9001:2008 Quality Management, ISO 14001:2004 and BS OHSAS18001:2007 Accreditations.
Articles by Peter Houlis
The Food Standards Agency (FSA) in the UK has begun investigations into meat wholesalers after a raise in concern for food hygiene. This investigation has impacted businesses such as Wetherspoons, as well as schools and care homes up and down the country. Consumers are beginning to lose trust in businesses that are supplied by untrustworthy production companies and it seems to be becoming more common, if we are to look back to the horse meat scandal in 2013. But what are the benefits of having security systems within these types of production facilities? From ensuring consumer confidence, to maintaining quality control within products, what does it achieve? Finally, what crime exists surrounding the industry and how can the implementation of protective systems boost satisfaction? Instant Barriers For Unwanted People The world is becoming more advanced and revolutionary technology is allowing us to make the necessary changes to ensure ethical working practices — whether this is protecting people from a physical threat or a threat that is much more devious within our foods. Food factories should start with access control systems. This will put an instant barrier between operations and any entry attempts by unauthorized personnel. Whether this a swiped identification card, biometrics or a passcode way of entry, only authorized personnel will be granted access. Revolutionary technology is allowing us to make the necessary changes to ensure ethical working practices Another security system that could be put in place to help food factories and encourage them to work more efficiently is CCTV. By spring 2018, all slaughterhouses within England are required to have CCTV systems in place that can be reviewed by the FSA who have unprecedented access to footage within a 90-day period — is this something we should be looking to do in food factories to ensure safety for the British people? CCTV is a worthwhile investment for production companies who want to gain visibility of their entire operation and gain the respect from consumers across the country. The Benefits For CCTV Customer reassurance — as food factories don't operate openly and everything is hidden away, this instantly creates suspicion from a consumer's perspective as they will be the ones buying the final product once distributed to stores around the country. CCTV will counter this issue as it shows that operation centers have nothing to hide — giving them the ability to publish any footage if accused of misconduct. Maintaining quality — using more advanced CCTV within food factories will enable production companies to monitor the production line and maintain the standards that they sell themselves on. Sometimes, a human error is unavoidable on a production line after several hours of non-stop work — being able to detect it instantly is essential. Criminal Activity Across Food Factories 89% of manufacturers on a global scale were impacted by fraud in 2015 — 2017 saw a 7% rise on this result. It has been proven that CCTV can deter criminals. By installing these systems, food factories can protect themselves from threats that are external and internal as well as being able to support themselves in any claims of violation. Although produced goods have been at the center of news stories regarding the integrity and containments of what is being delivered, another common crime within this industry is fraud. 89% of manufacturers on a global scale were impacted by fraud in 2015 — 2017 saw a 7% rise on this result. Common Perpetrators In Fraud When it comes to the most common types of fraud, information theft stood at 30%, compliance breach at 30% and intellectual property theft standing at 26% of the respondents who were asked — all of which could cause great impacts to production lines. It was also found that those who had recently started working for the company, such as junior employees, were the most common preparators when it came to fraud within a manufacturing factory (39%). Temporary manufacturing workers came in at second place with 37%, while those in senior or middle management positions were at 33% — the same as ex-staff members. However, vendors/suppliers who do not have as much access to your business accounted for 33% too. This clarifies that anyone has the potential to commit a crime within a factory. To ensure protection for the British consumer, food production factories should seriously consider implementing similar systems to UK slaughterhouses. This article was contributed by IP security provider 2020Vision.
News mentions
IFSEC Global has announced that Microsoft CSO Mike Howard, security consultant Don Randall MBE and Baroness Neville-Jones, chair of the British Joint Intelligence Committee (JIC), star on a 30-strong judging panel for its 'Top influencers in Security and Fire 2018.' Lead judge Grant Lecky, co-founder of the Security Partners Forum, drew on his extensive contacts network to appoint a diverse line-up of judges. He said: "Many of these judges were appointed based on strong recommendations and all are award winners themselves – often multiple times. They could hardly be better positioned to identify the next generation of influencers coming through." Acknowleding Security Professionals "Several have even appeared among IFSEC's influencers in previous years. Though being a judge bars them from appearing this time round, they're all only too happy to 'send the elevator back down' to other professionals doing great things in the fire and security industries.", he added. Lecky himself featured in IFSEC Global's list of top influencers in 2014 and 2017. In the last year alone, he has won five prestigious accolades, including a spot on the Canadian Who's Who and an Outstanding Achievement in Global Cybersecurity (OAGCS) Award from the Ontario College of Management and Technology. Judging Panel for 'Top influencers in Security and Fire 2018': Ahmed Qurram Baig, co-founder, CISOCONNECT Baroness Neville-Jones, chair, British Joint Intelligence Committee (JIC) Carol Osler, Senior VP, head of financial crimes, fraud management, enterprise project management Cath Goulding, head of IT security, Nominet David Burrill, co-founder, Burrill Green Denis Lauretou, Head of Security & Safety, chez Banque de France Diana Burley, executive director & chair, Institute for Information Infrastructure Protection Don Randall MBE, senior adviser, Pilgrims Group Dr Robert Docherty, MD, Flame Risk Solutions Francisco Poley Herrera, security director, European Federation of Security Directors GB Singh, editor, Security Today & Security Update Ian Moore, CEO, FIA Izabela Albrycht, chair, Kosciuszko Institute & CYBERSEC Jason Brown, national security director, Thales Lynn Mattice, MD, Mattice & Associates Lynwen Connick, CISO, ANZ Banking Group Martin Harvey, Tyco International Mike Howard, CSO, Microsoft Mike Hurst, vice chairman, ASIS UK chapter Pauline Norstrum, MD, NetVu Ltd Peter Houlis, MD, 2020Vision Systems Rachaell Saunders, CEO, National Protective Services Steve Durbin, MD, ISF Steve Lasky, editorial director, Southcomm Security Media Group Tacito Leite, director of security, Indra Theresa Payton, CEO, Fortalice Una Riley, CEO, iAudit Consultants Ltd Victoria Ekhomu, MD, Trans-World Security Systems Ltd & School of Management & Security Wendy Bashnan, Deputy Assistant Secretary General for Security, NATO Yvan De Mesmaeker, Secretary general of the European Corporate Security Association The top influencers in Security and Fire 2018 will be announced in the IFSEC Security Briefing to be held in May 2018.
Experts sections