Paul Ottley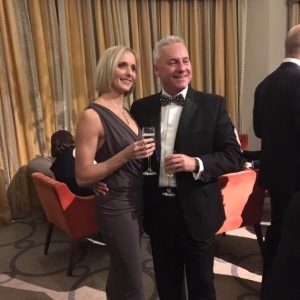 Paul Ottley
Account Director,
Kings Security Systems Ltd
Paul Ottley is the Account Director at Kings Secure Technologies, which is a subsidiary company of Kings Security Systems Ltd. Previously Paul Ottley was an Associate at QCIC.
News mentions
An integrated security system that includes new IP cameras and two-way audio technology has seen the rate of injuries as a result of attacks on Post Office staff decline by 36% in just three years. This follows the deployment of a sophisticated monitoring and intelligent threat detection platform from Morphean, a Video Surveillance-as-a-Service (VSaaS) innovator, which has not only helped to keep staff safe but has also protected ATMs from attack, helping to keep Post Office doors open. Post Office is responsible for the safety and well-being of 14,500 workers in 11,600 branches. The very nature of their combined service offering and the fact they are often located in rural areas, means branches are prime targets for thieves. Threat Intelligence Opportunistic attacks on staff and equipment, and the use of expanding gas to break open ATM machines is not uncommon Opportunistic attacks on staff and equipment, and the use of expanding gas to break open ATM machines is not uncommon. In rural communities, attacks on equipment can leave branches out of operation for long periods. In the last year alone, there were 13,437 violent attacks on convenience store workers, 27% of which involved a weapon and 39% led to injury, according to The Association of Convenience Stores (ACS) annual Crime Report. The Post Office security team wanted to build on its existing threat intelligence and response system, Grapevine, with a network of IP cameras and two-way audio into branches. Axis Communications cameras, microphones and speakers, connected to the Morphean Platform and hosted in the cloud, were installed in pilot branches by Kings Secure Technologies. Security Automation Now that trial implementations have been completed successfully, the security team plans to expand coverage rapidly. In addition to the cameras, the networked speakers enable control centre staff to speak directly to customers and suspected criminals, alerting them to the fact they are under surveillance. The solution is also optimised to use low bandwidth dataFurther integrations are under way to bring security automation to other branches, such as providing the ability for remote agents to lock on-site safes in the event of an attack. Because of the challenges around connectivity in the areas where the most vulnerable branches are situated, the solution is also optimized to use low bandwidth data and is capable of streaming video over a 3G mobile network. Built-In Intelligence The built-in intelligence of the Morphean Platform means staff are able to monitor footage for suspicious behavior, such as individuals loitering near an ATM, and issue an alert to security teams who can then decide on the appropriate course of action. If it's someone trying to find their wallet, no action is taken; if a crime is in progress, police will be notified along with video footage. In addition, staff are able to trigger an alert manually using an under-the-counter activation button, which can be investigated immediately by control center staff at the alarm receiving centre (ARC). "The safety of our staff is our number one priority," says Physical Security Manager for Post Office, Mark Dinsdale. Make Significant Differences Footage goes straight to the Morphean cloud, and the platform compresses video and is fully encrypted end-to-end""We'll never completely eliminate crime in our branches, but we are also not powerless against it and we are able to make significant differences to the safety of our people, as demonstrated by the new technology we are deploying." "Post Officers, particularly those in remote areas without access to a nearby police station, value the easy access to help and now report feeling much safer at work," he concludes. Paul Ottley, Account Director at Kings Secure Technologies, says there are more subtle benefits to the Morphean Platform. "Footage goes straight to the Morphean cloud, and the platform compresses video and is fully encrypted end-to-end. This means that even if criminals attempt to destroy cameras or on-site storage appliances, recordings of any incidents are secured in a manner that is admissible as evidence. This eliminates the challenge of sending out an engineer to collect footage. It's a simple solution that is flexible and fully compliant with regulations such as the GDPR."
Adder Technology, a global specialist in connectivity and IP KVM, announces an exciting evolution to its highly successful ipeps range of remote access products. The new ADDERLinkipeps+ boasts significant technological developments and brings enhanced remote access functionality to all industries where security and video quality are business-critical. In many markets, where computers are situated in restricted or difficult-to-access areas, such as industrial sites, silicon fabrication plants and off-shore locations, the need for secure and responsive remote control is paramount. Any delay, even if only a second, could impact the entire operation. Securely Access Servers In response to this need, Adder has developed the ipeps+ to provide smooth-motion video at up to 30 fps together with 24-bit color depth over IP. This versatile addition to the Adder portfolio enables organizations to securely view and edit HD video from anywhere in the world as if they were locally connected to the target computer. The adoption rate of KVM-over-IP is forecasted to skyrocket over the next five years" "The adoption rate of KVM-over-IP is forecasted to skyrocket over the next five years," said Johnny Chuang, vice president at Adder channel partner, Accordance, "and we have seen a significant increase in customers demanding the ability to securely access servers or computers from anywhere in the world, across a WAN, with an 'at desk experience'. As such, the launch of the ipeps+ has come at a perfect time for us. It makes that high-quality user experience achievable without having to undergo a costly system redesign." Remote Access Solution The ipeps+ is the ideal remote access solution in environments where security is critical. A public-to-private network separation plus AES encryption minimizes the risk of an external security breach, whilst user access profiles and integration with Microsoft Active Directory ensure internal security is not compromised. "When it comes to remote access, we're seeing more and more customers choosing hardware over software. It is non-intrusive, more secure and enables BIOS-level access, enabling the user to see and control everything as if connected locally," said Martin Norman, senior product manager at Adder Technology. The ADDERLink IPEPS+ will be available through Adder's global network of subsidiaries and channel partners from January 31st, 2019. Experience the ADDERLinkipeps+ for the first time on the Adder Technology stand at ISE 2019 (Hall 10, Stand R130), February 5th-February 9th at the RAI Amsterdam.
Experts sections