Gary Shuttleworth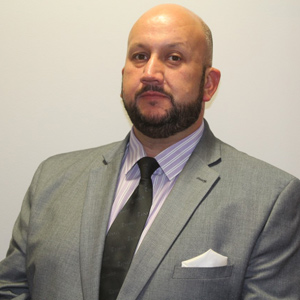 Gary Shuttleworth
Head of Guarding & CCTV,
Kings Security Systems Ltd
Gary Shuttleworth has a vast experience and is immensely capable with operational management teams. He has enabled Kings Security to deliver and develop large-scale, national strategic business partnerships with their ever expanding client base. Gary has successfully run the guarding division at Kings for several years and has helped grow the department which now employs over 220 staff and provides multiple services.
News mentions
Gary Shuttleworth was appointed to Security Guarding Section committee, and will be representing the group on the BSIA Council Kings Security is delighted to announce that Gary Shuttleworth, Head of Guarding & Keyholding has been elected to two of the prestigious British Security Industry Association's (BSIA) national committees. An employee at Kings since 2009, Mr Shuttleworth has been elected to the Security Guarding Section committee and will also represent the group on the BSIA Council when they meet. As a member of the Security Guarding Section committee, Gary will join seven other representatives from across the Security Guarding Section membership and will take a greater role in the decision making of the group. He will also help shape strategy on key issues such as regulation and standards and will be eligible to vote on the strategic direction of the section. As a committee member, he will also partake in specific votes such as those for the election of Chairmen and Vice Chairmen at the AGM. Enhancing Private Security Industry And Guarding Sector Gary's role as a representative of the Security Guarding Section on the BSIA's Council, will also help to ensure that the interests of guarding members are represented overall in the Association's strategy. Gary Shuttleworth, Head of Guarding & Keyholding, Kings Security commented: "I'm delighted to have been given the opportunity to support the important role of the BSIA and hope my contribution will enhance the private security industry and guarding sector in particular." James Kelly, Chief Executive of the BSIA said: "The BSIA is very proud of its membership and the great contributions that they make to the industry. The development of the private security industry is largely due to our members' dedication to their work and their commitment to progress the sector." Save
Experts sections