Patrick Whipkey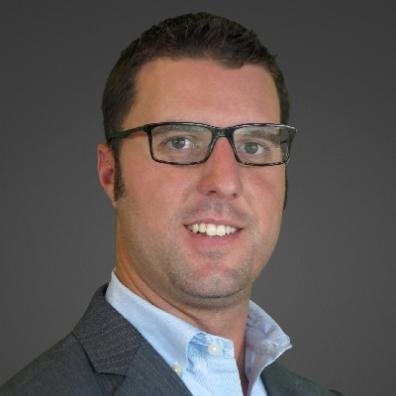 Patrick Whipkey
Director of USAV, a division of PSA,
PSA Security Network
Patrick Whipkey is the director of USAV. Whipkey directly impacts the success of USAV by cultivating relationships with integrators, manufacturers, service provider partners and associations within the network, as well as managing programs and collaborating with the management and executive teams on the overall strategic vision of USAV. Whipkey brings over 19 years of proAV experience serving the commercial and residential sectors. He joined the USAV team following 10 years with IMS Technology Services, a USAV integration group member company, where he held multiple roles, most recently serving as the director of project management.
News mentions
Superior image quality has been the "holy grail" of the video surveillance business for several years. A transition to 4K images and a race to ever-higher pixel counts have dominated product development conversations for a while now. However, it's now possible that the tide has turned. These days, data is sometimes more important than image quality, and increasing use of smaller-format mobile devices has helped to make image quality variations moot. As the industry changes, we asked this week's Expert Panel Roundtable: What's the next big thing in video image quality (beyond 4K and megapixel)?
Video is widely embraced as an essential element of physical security systems. However, surveillance footage is often recorded without sound, even though many cameras are capable of capturing audio as well as video. Beyond the capabilities of cameras, there is a range of other audio products on the market that can improve system performance and/or expand capabilities (e.g., gunshot detection.) We asked this week's Expert Panel Roundtable: How does audio enhance the performance of security and/or video systems?
USAV, a division of PSA, has announced the addition of Patrick C. Whipkey as the director of USAV. In this role, Whipkey will directly impact the success of USAV by cultivating relationships with integrators, manufacturers, service provider partners and associations within the network, as well as managing programs and collaborating with the management and executive teams on the overall strategic direction of USAV. Security Industry Veteran Prior to joining PSA, Whipkey spent ten years with IMS Technology Services, a USAV integration group member company, where he held multiple roles, most recently serving as the director of project management. "IMS was instrumental in my growth, I felt like as the company grew so did I," said Whipkey. "I'm looking forward to continuing my work in the proAV industry through a different lens with the USAV team." Whipkey also brings with him over 19 years of proAV industry experience serving the commercial and residential sectors Whipkey also brings with him over 19 years of proAV industry experience serving the commercial and residential sectors. He developed a passion for AV when he started his own DJ 'business' at age 13, and after graduating from LaSalle University, he accepted his first proAV role with a small commercial company out of Southern New Jersey; Dynamite FX. Following his time at Dynamite FX, Whipkey spent three years at HiFi House where he learned the residential side of the industry. Enhancing Reach Of System Integrators "His passion for technology, his continued drive to push the industry forward and his ability to build relationships with people in the industry truly highlighted the strengths of what Patrick brings to the team," said Chris Salazar-Mangrum, managing director of USAV. "Our mission here at USAV is always to empower our members to become the most successful integrators in the markets they serve and Patrick's depth of experience working with a highly effective, growing systems integrator aligns perfectly with that goal."
Experts sections