Natalie Padula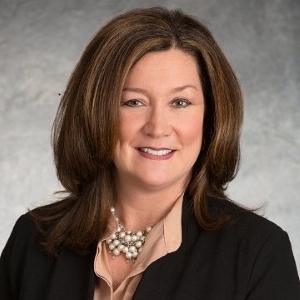 Natalie Padula
Vice President Sales,
BeyondTrust
Natalie Padula is the Vice President of Sales at BeyondTrust. Natalie has extensive experience in account management, business development and enterprise sales. She has 12 years of experience in applying her technology-led sales expertise to the development of security and cyber threat intelligence platforms as well as network and application technologies. She holds a bachelor's of science degree in business from the University of Texas.
News mentions
BeyondTrust, a cyber security company dedicated to preventing privilege misuse and stopping unauthorized access, today announced extremely strong fourth-quarter and 2017 results, with a significant revenue increase, hundreds of new customers, strong profit margins and a growing channel. 2017 highlights include: Over 50% growth in PowerBroker Password Safe, the company's comprehensive password management solution 47% growth in multi-product business, highlighting the breadth and depth of BeyondTrust solutions and indicating strong demand for the PAM platform 64% growth in channel business demonstrating significant momentum Revenue from cross-sell of new products to existing customers grew over 40%, highlighting the value customers receive from BeyondTrust solutions Over 500 new enterprise customers added to the growing family of BeyondTrust customers Double-digit growth in revenue, driven by 100%+ growth in EMEA, demonstrating continued high demand for privilege management solutions. With these results, the company extended its leadership position with a comprehensive privileged access management (PAM) solution. Data Security With Privileged Access In 2017, BeyondTrust helped more than 4,000 customers reduce insider risks and close external security gaps. In addition to adding hundreds of new customers, organizations are leveraging the value of the integrated platform to satisfy maturing privilege requirements, enabling BeyondTrust to expand relationships with existing customers. "With 80% of data breaches the result of the abuse or misuse of privileged credentials on an endpoint, it's important for organizations to have a complete and integrated solution to address these risks," said Kevin Hickey, President and CEO, BeyondTrust. "As a $125M+ global software company, we provide all the necessary privileged access management solutions that security and IT teams demand in the efficiency of a single platform." BeyondInsight-Powered Access Control BeyondTrust customers benefitted from the following significant advancements over the past year: Introduced the newest version of its central console for privileged access management and vulnerability management, BeyondInsight, with a redesigned dashboard and enhanced analytics and reporting to even further simplify the management of privileged accounts. Launched support for the Microsoft Azure cloud platform, providing Azure instances of its leading privileged access management (PAM) and vulnerability management (VM) solutions. In addition, BeyondTrust performs security scans of Azure cloud instances to prevent unwanted intrusions as a result of unpatched or known vulnerabilities. Launched the first privileged access management platform available on Google Cloud providing the most cloud-based deployment options and maximum flexibility for customers. BeyondTrust's Google Cloud instance also supported a Bring Your Own Licensing (BYOL) model. BeyondTrust became the only vendor having a complete PAM platform available on Google Cloud, Amazon Web Services and Microsoft Azure Marketplace. Released a new version of PowerBroker Servers Management Console (PBSMC), a centralized, web-based solution that simplifies the deployment and management of PowerBroker for Unix & Linux, PowerBroker for Sudo and PowerBroker Identity Services. BeyondInsight, Retina, PowerBroker for Windows, PowerBroker Auditing & Security Suite and UVM 50 Appliance all received Common Criteria Certification. The certification awarded across privileged access management and vulnerability management solutions reduces the implementation time and complexity for government agencies and enterprises. Released many more product updates, including PowerBroker Password Safe, PowerBroker for Windows, and Retina. Strategic Security Management Partnerships BeyondTrust extended its partner engagement in 2017: New engagements with top-tier trusted identity and access management (IAM) partners CIS, GoSecure and XMS Solutions enhanced BeyondTrust's reach by offering solutions in the cloud, allowing organizations to leverage the combined expertise of both BeyondTrust and the trusted partner in PAM and IAM deployments. Launched the BeyondTrust University certification program to ensure partners have the consulting resources to deliver implementation services on BeyondTrust products. New MSP partners bring strong global additions leveraging BeyondTrust solutions as a managed service while expanding existing MSP partners. Newly developed consulting and system integrator partner ecosystem driving strong results. Added 14 new delivery partners in 12 countries while also adding 25 new certified implementation engineers, doubling 2016 results. Partnered with Secure Internet Storage Solutions to offer the first privileged access managed security service in Australia. Industry Recognition For Enhanced Integration BeyondTrust is recognized as the privileged access management leader: For the fourth straight year, Gartner included BeyondTrust as a 'Representative Vendor' in the August 2017 Market Guide for Privileged Access Management report. BeyondTrust was named among the leaders in every category of the KuppingerCole 2017 Leadership Compass for Privilege Management report. The company was recognized for its history as a long-standing and stable company, its support for proxy-and host-based privilege management and significantly improved integration across the portfolio. BeyondTrust's PowerBroker solutions were named the Govies Government Security Award Winner by a panel of independent judges from the security industry and editors at Security Today. Winners were selected based on features, innovation, user friendliness, interoperability, quality, design, market opportunity, impact, technical advances and scalability. PowerBroker was named to CRN's Most Innovative Security Products of 2017 list. The award honours vendors drawing the roadmap for the future of IT and providing cutting-edge solutions. BeyondTrust's Joseph Schramm was recognized as a CRN Channel Chief. The list represents top leaders in the IT channel who excel at driving growth and revenue in their organizations through channel partners. BeyondTrust's Natalie Padula was named to its prestigious 2017 Women of the Channel List for her outstanding leadership, vision, and unique role in driving channel growth and innovation.
Experts sections