Michael Peterson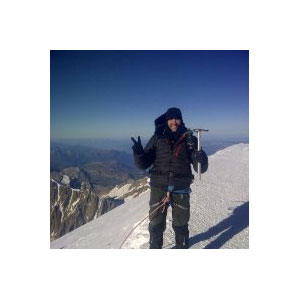 Michael Peterson
Head of Corporate Communication,
Verisure
Michael Peterson currently holds as position of a Head of Corporate Communications, Media Relations and Internal Communications at Verisure Securitas Direct. He has close to 20 years' experience in Corporate Communications, with a primary focus on international public relations and internal/change communications, along with investor relations. Built up three pan-European functions in IR, Michael is into internal communications and PR. He also has a experience of building a strong corporate culture and employer brand. Highly motivated, down-to earth approach and like an entrepreneurial environment.
News mentions
Verisure Securitas Direct has broken new ground in the European home alarm industry with a new personalized portable wireless camera that customers can use to monitor their homes, providing added security and peace of mind. Verisure Securitas Direct is the first professional alarm company in Europe offering a Smart Cam service. The Verisure Smart Cam is a small camera operated remotely via the web or the Verisure app. It takes photos automatically by motion sensor and on command, storing them in the cloud for real-time viewing. Verisure, Europe's leading provider of monitored alarms for homes and small businesses, is launching the Smart Cam in response to growing consumer demand for personalized image-based monitoring of the home environment. Keep A Remote Eye On The Home Homeowners can use a Smart Cam for multiple purposes, from making sure children have arrived home safely from school – and if they have friends with them – to checking the comings and goings of cleaners, workmen, nannies and other visitors. A Smart Cam allows Verisure subscribers to keep a remote eye on their home while on holiday or away on business, monitor their pets and even check the wellbeing of an elderly parent or relative. When the Smart Cam's wide-angle lens senses movement it takes a photo. The Smart Cam can also take images on demand. "A Smart Cam allows customers to check that everything is as it should be at home. It provides that little extra peace of mind," says Michael Peterson, head of corporate communication at Verisure Securitas Direct. No Ugly Cables And Outstanding Battery Life Time The Verisure Smart Cam – the first product of its type on the European alarm market – is fully portable and can stand on a table or window ledge or be wall-mounted. Unlike many cameras on the market, the standalone Smart Cam requires no cables. It runs on ultra-long life batteries that last for six months or 1,000 images. Installation is straightforward and takes barely a minute. Users simply activate the camera by entering a serial number into the cutomers MyPages account. Michael Peterson says: "The Smart Cam is easy to install, has outstanding battery lifetime and you can move it around freely as you wish. We are proud to be the first professional alarm company to offer this to our customers as part of our alarm solution." High Encryption Standard Verisure Securitas Direct is committed to the highest standards of privacy and personal integrity. Smart Cam images are accessible only to the user and all connectivity is fully encrypted. Images are securely stored in the cloud and auto-deleted after 14 days. The Smart Cam is available in several different colours and can be used by any customer with an internet connection and a Verisure system. Meeting Demand For Interactive Home Monitoring The Smart Cam is just one of several new products and services from Verisure Securitas Direct aimed at meeting consumer demand for interactive home monitoring features based on our core intruder and fire alarm service. Verisure's future-proof ecosystem allows easy integration of complementary features such as the smart Verisure Water detector, the Verisure Climate Sensor for temperature and humidity measurement, and the newly introduced Verisure Mouse House rodent detector. The Verisure ecosystem also integrates smart functionality from our business partners, including the connected Yale Doorman digital door lock from Assa Abloy and the intelligent heat pump from Panasonic. All features can be managed via the Verisure app, which with more than 1.7 million downloads is Europe's most popular alarm app.
Experts sections