Martin Bonfield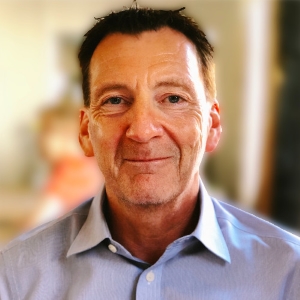 Martin Bonfield
UK Sales Manager,
Synectics plc
Martin Bonfield is the UK Sales Manager at Synectics. Previously Martin Bonfield was the Sales Manager - Strategic Accounts at AMG Systems.
News mentions
Synectics has secured a multi-site protection contract for a customer whose infrastructure assets are considered critical to national security. Responsible for maintaining an energy network that supplies over 3.9 million homes and businesses, the customer required a centralized system to guard against both physical and cyber threats at five key sites – each recognized as a national asset with corresponding levels of access clearance. The Synectics solution, driven by its Synergy 3 command and control platform, integrates third-party sensors, analytics, cameras, systems, personnel databases, and edge devices. The resulting level of situational awareness gives the team – based at the customer's state-of-the-art Alarm Receiving Center (ARC) – complete oversight and control of security, safety, and site-management systems at each facility. Electrified perimeter-fence systems As part of the contract, Synectics will also provide a redundant ARC solution for failover scenarios. The core integrations included as part of the project ensure alerts and responses are linked to, and can implement direct control of, door-access systems, intrusion-detection systems, intercom technology, and the electrified perimeter-fence systems deployed at each location. Synectics will conduct a complete system FAT, which includes all specified third-party software and hardware, at its dedicated UK testing facilities. Given the high-risk, high-security nature of the project, the provider's ability to system-test at such scale was a crucial factor in the contract being awarded. The five locations to be monitored from the ARC are government-authorized to trigger armed response units to deal with imminent or actual threats. Command and control system In addition to meeting technical resiliency specifications, Synectics will be providing cybersecurity consultation The solution will, therefore, employ customized workflows to support incident (alarm) validation and protocol-compliant responsive action. The solution will also see each site equipped with its localised command and control system for on-site management, with the ability to manually and automatically escalate incidents to the ARC team as required. Cybersecurity was a specific focus of the brief. In addition to meeting technical resiliency specifications with authentication and encryption solutions, Synectics will be providing ongoing cybersecurity consultation, working in partnership with in-house specialists to ensure the continuous development of protective measures. Third-Party system Martin Bonfield, UK Sales Manager at Synectics, commented: "The perfect alignment between customer requirements and Synectics' track record in CNI meant the lead integrator came directly to us with this exciting project. Our credentials and expert team, coupled with Synergy 3's ability to remotely integrate and interoperate with any third-party system vital to effective operations, meant we ticked multiple boxes." "We are regarded in the industry as a safe pair of hands with the relevant experience, and an innovator with the forward-focused technology required to meet all aspects of the brief."
Synectics has secured a competitive public space contract to provide integrated surveillance solutions for a number of prestigious sites across London, the UK's capital. Comprising government properties, heritage sites, and high-profile public event venues, the contract builds on Synectics' reputation as the surveillance solution of choice for London's public space protection. The successful award can also be attributed to the company's ability to deliver tailored, open-architecture solutions incorporating integration to third-party systems such as access control and intruder detection. Control software platform Synectics, which supports more than 70% of London's boroughs, as well as major retail stores and stadiums across the city, will upgrade all sites to its Synergy 3 command and control software platform. Each of these sites falls under our specialism in public space" While the specific locations cannot be named, the sites include listed buildings, high-security 'closed-to-public' assets, and venues with high levels of public footfall. Martin Bonfield, UK Sales Manager, at Synectics commented: "Each of these sites falls under our specializm in public space, but individually they each have unique requirements. That plays to our strengths in terms of the flexible technologies we offer and the broader sector experience we hold, from gaming and critical national infrastructure to city surveillance, retail, and public transport." Superior incident management "These credentials illustrate our capability at developing and deploying surveillance solutions for projects that must balance high levels of public access with stringent security conventions and superior incident management. Our professional services team is also highly skilled at migrating systems under live operating conditions, which was a specification of the comprehensive brief." "One of the locations included in this tender process was an existing Synectics site operating a legacy Synergy product. The trust in our Synergy solution by the customer meant that satisfaction with the system reliability and user experience was high." Multi-Site monitoring The Synergy 3 solution deployed at each site will enable the control room teams to monitor existing cameras The Synergy 3 solution deployed at each site will enable the control room teams to monitor existing cameras — totaling around 500 across the sites — alongside integrated third-party systems such as access control and intruder detection. Linking all locations for eventual multi-site monitoring was a crucial component of the project brief, ensuring the sites continue to support future needs and incorporate the latest camera technology and system features as required. Martin explained: "Synergy 3's power and scalability in terms of integrations and future system consolidation presented a powerful proposition to our customers, combined with our wider London portfolio of projects, partnerships, and supporting closer collaboration with the Metropolitan Police."
Surveillance solutions business Synectics develops and delivers a solution to help enhance safety and security monitoring at Nottingham Trent University. With more than 28,000 students and 3,100 staff to protect, surveillance footage at Nottingham Trent University (NTU) is captured by over 1,300 cameras covering the estate of 75 buildings. Each of the university's three main campuses has a 24/7 control room and its own security team, ensuring that safety measures enable free movement while protecting the community from both external and internal threats. Integrated surveillance solution Synectics deployed a tailored solution based around its Synergy 3 command A progressive development plan, coupled with the need to optimize legacy technology, meant the university required an integrated surveillance solution that would enable teams based at each control room to monitor and manage footage from both IP and analog cameras, supporting a gradual transition to digital solutions and full-IP ambitions. In one of the UK's first cloud-based surveillance contracts, and in collaboration with integrator PFS, Synectics deployed a tailored solution based around its Synergy 3 command and control platform to support NTU's long-term objectives. Interactive camera map Mark Stacey, Security Systems Operational Manager, NTU, said: "Moving the university onto a sophisticated surveillance monitoring platform has significantly improved the provision of student security, saving our team vital minutes in the event of emergencies." "As well as supporting both analog and IP inputs, where many solutions on the market do not, Synectics' Synergy 3 offers impressive functionality and is easy to use. The ability to import an interactive camera map means we can now bring up footage in just seconds, where operators previously had to spend time manually correlating sensor triggers to the relevant cameras – an enhancement that keeps our students safe in real time." Cloud-Based system "Synectics even created a new feature at our request, which enables us to circle an area of the on-screen map and immediately view up to nine local cameras in that zone. Furthermore, opting for a cloud-based system means we don't have to look after a physical server, freeing up space and our resources." The system will help us in our mission to provide an ever-safer environment for our students" "Throughout the process, Synectics has gone the distance to deliver, as highlighted by the tailored training sessions provided for the team and its commitment to support us throughout the life of the system. We're delighted with the results and sure the system will help us in our mission to provide an ever-safer environment for our students." Future-Proof solutions Martin Bonfield, Sales Manager at Synectics, commented: "We passionately believe that command and control systems should be flexible enough to allow for the evolution of customer needs. Only then can you provide seamless, future-proof solutions that improve safety both now and in the long term." "Working closely with the team at NTU to understand their needs, the Synergy 3 platform has been designed to ensure they have an intuitive system that saves staff-hours and significantly improves incident response times. Nottingham Trent University is nationally recognized, having received the University of the Year award three years in a row. I'm delighted that we've provided them with this leading-edge solution, along with support, and ongoing training, to help safeguard their students, staff, and premises."
Experts sections