Mark Ross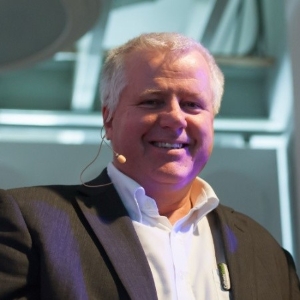 Mark Ross
Managing Director,
Cathexis Europe Ltd
Mark Ross is the Managing Director at Cathexis Europe Limited. Working for Cathexis Mark provided business management and loss prevention technology to blue chip end-users. Prior to his appointment at Cathexis, Mark served as Director at SA Webdesign. Ross studied Industrial Chemistry, Chemical Engineering and Analytical Chemistry at the Durban University of Technology.
News mentions
Following on from a very successful 2019, Cathexis EU has appointed a new Business Development Manager in South East Europe, Katerina Ryan. Katerina has over 10 years of experience in driving sales and maintaining accounts in video surveillance and IT industry and has substantial has experience with bringing new brands to the European market, developing the existing ones and managing strategic alliances. She has developed markets and worked on large infrastructure projects with such brands as Pivot3, Grundig, Veracity, TKH Group and also has hands-on experience on the integrator side. Client's desired outcomes Katerina said "I see Cathexis as a great opportunity, they have a fantastic solution matched with a great team, offering a very personal and flexible service. I am excited and ready to get out there and spread the word on what I see as the best kept secret in the industry." Cathexis EU MD, Mark Ross, said "Cathexis prides itself in supporting our clients with quality, well thought out solutions. We expect all our sales executives to be competent in answering the most complex of questions with regards the client's desired outcomes. Katerina, with a solid technical background and wealth of industry experience, will fit very nicely into our team. We welcome her to the Cathexis family and wish her a long and successful stay."
Cathexis Technologies is exceptionally proud to have played an important security role in Pope Francis' visit to Ireland last weekend. Cathexis worked alongside its Dublin-based, Gold Channel Partner, Mongey Communications, and the Irish Garda, to facilitate the critical role of surveillance management. With an official itinerary that was jam-packed with meetings, visits and official engagements, all within a two-day schedule, His Holiness, had a whirlwind visit through Dublin, which included the World Meeting of Families and Festival of Families at Croke Park on Saturday 25 August. Fully-Integrated CCTV IP Cameras Cathexis worked with Mongey Communications to provide a fully-integrated 24/7 surveillance management solutionCathexis, a global video management software developer, worked in partnership with Mongey Communications, a renowned supplier of security equipment such as CCTV IP cameras, to provide a fully-integrated 24/7 surveillance management solution that would effectively manage the entire visit. The CathexisVision IP video management software suite provided an around the clock CCTV surveillance solution, which supported three linked control rooms to ensure an immediate response to any situation of potential security threats. Video Management Software Solutions Cathexis is a headquartered in Durban, South Africa, with operations spread throughout the UK, Europe, and the Middle East. "We are exceptionally proud to have played a role in the Pope's World Meeting of Families visit," says Mark Ross, managing director of Cathexis Europe. "Cathexis is committed to providing the most efficient and effective, tailored video management software solutions, to provide maximum return on surveillance investment," he added. CathexisVision gained global industry recognition when it took top honours for the Benchmark Innovation Awards 2018 Cameras & Surveillance Management The Cathexis Europe Technical team worked alongside Mongey throughout the design, build up and operations over the weekend to ensure that CathexisVision was providing optimal performance, and to provide additional cameras and surveillance management to the police service of the Republic of Ireland (Gardai). Earlier this month, CathexisVision gained global industry recognition when it took top honours for the Benchmark Innovation Awards 2018, when it was announced the overall winner in the Video Surveillance Software category. "We are delighted that we had the opportunity to play a part in the Pope's historic visit to Ireland at the weekend, and are exceptionally honored for the ongoing international recognition," concluded Ross.
Experts sections