Marian Rachow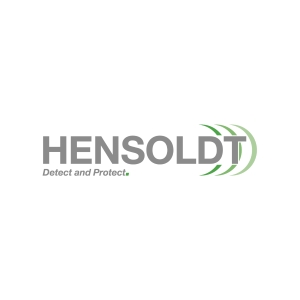 Marian Rachow
Head of HENSOLDT Ventures,
HENSOLDT
Marian Rachow is the Head of HENSOLDT Ventures. Previously, he worked with companies such as MUCCONI GmbH & Co. KG, Airbus Defence and Space.
News mentions
Sensor specialist HENSOLDT has acquired the Austrian company SAIL LABS, a provider of AI-based Open Source Intelligence (OSINT) solutions. With this step, HENSOLDT completes its sensor portfolio with intelligent solutions for the digital space and thus takes a further step towards becoming one of the data analysis houses in the security and defense sector in Germany. Smart data collection Thomas Müller, CEO of HENSOLDT, says: "National security matters increasingly include issues of smart data collection and analysis. Therefore, governments and security agencies increasingly invest in these capabilities. Smart ISR and Smart Spectrum Dominance will become standard equipment in many security and defense solutions. With the acquisition of SAIL LABS, we continue our strategy of consistently investing in key technologies that will strengthen our position as a leading European champion in the field of defense and security electronics." Marian Rachow, CEO of HENSOLDT Cyber and Head of HENSOLDT Ventures, says: "We are delighted to welcome the employees of SAIL LABS to the HENSOLDT family. The acquisition underlines our ambition to become the German technology leader in data analytics and cyber." Secure operating system With SAIL LABS' AI technology, we are now investing in a digital platform approach for the first time" "So far, we have developed groundbreaking technologies such as the highly secure operating system TRENTOS or the RISC-V processor MiG-V primarily in-house. With SAIL LABS' AI technology, we are now investing in a digital platform approach for the first time, which we will now consistently develop further for our customers." Celia Pelaz, Head of Spectrum Dominance & Airborne Solutions Division underlines the importance of this acquisition for HENSOLDT's Spectrum Dominance strategy: "The electro-magnetic spectrum and cyberspace are no longer just a means of communicating or sensing the environment; they have become an operational space of warfare. And mastering this new space has become an indispensable capability for our armed forces. Expanding our signal intelligence capabilities to include cyber intelligence applications is a key element in providing our customers with solutions for comprehensive spectrum dominance, covering both the electromagnetic spectrum and cyberspace." Automatic speech recognition Founded in Vienna in 1999, SAIL LABS is considered one of the providers of OSINT solutions based on artificial intelligence (AI). OSINT refers to the evaluation of all publicly accessible data, both on TV, radio and the surface web as well as in social media and the deep web. SAIL LABS technology can collect, index, analyze and visualize all this data. A core element of the technology is automatic speech recognition and the associated analysis of data in more than 30 source languages. Specific fields of application are the identification of media false news or disinformation campaigns or the early identification of sources of danger for soldiers on a mission. Mass data analyses At HENSOLDT, SAIL LABS will form the core of the HENSOLDT Analytics division, a scalable sensor platform for intelligent mass data analyses that supports states, authorities, and armed forces in integrating traditional telecommunications and electronic reconnaissance (signals intelligence) and OSINT. The goal is to intelligently analyze the collected data and generate an overarching situation overview in real time in order to be able to make decisions on a sound basis. These multi-intelligence systems significantly increase the range of sensors with little effort. This way, it is possible to provide comprehensive sensor solutions for optical or radar-based monitoring of an operational area at close range up to the real-time display of a situation picture across an entire region.
HENSOLDT, the independent sensor house, will also be using its expert knowledge in defense and security to protect IT systems. To this end, HENSOLDT, together with the cyber specialist Secure Elements GmbH, have founded a joint venture in Germany by the name of HENSOLDT Cyber GmbH. This new enterprise, which boasts the participation of, among other people, the cyber protection expert Sandro Gaycken, will develop security-hardened basic IT systems, which are virtually impervious to hacker attacks and integrated hardware weaknesses. Development and integration will take place in Germany so that a secure value chain is guaranteed Protection Against Unauthorized Access "HENSOLDT's new partner Secure Elements has a lot of experience in the cyber security world," explained Marian Rachow, Managing Director of HENSOLDT Cyber GmbH. "Together we will develop highly secure solutions which will protect IT systems against unauthorized access even at the operating levels of a computer. This approach avoids the shortcomings of conventional cyber protection, which only kicks in at higher application levels and can therefore be easily circumvented." HENSOLDT Cyber GmbH is already working on the development of extremely secure operating systems and trustworthy basic hardware, the architecture of which has been designed for maximum security from the very first step and is to be used initially to make HENSOLDT products even more secure. Development and integration will take place in Germany so that a secure value chain is guaranteed.
Experts sections