Larry Lummis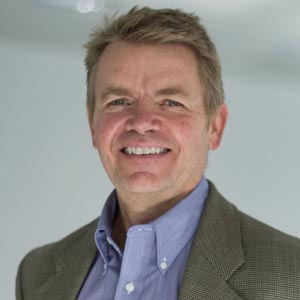 Larry Lummis
Product Management,
Seagate Technology
Larry is Director of Consumer Electronics at Seagate, responsible for Seagate's gaming, surveillance, NAS and DVR business. He began his career in the hard drive business at Quantum as Product Manager in 1997. Previously, he spent seven years at Intel before working for a scanner start-up called Lumina Office Products.
Round table contributions
The connected workplace, increase in "bring you own device" environments and even the rise in telecommuting have served to blur the lines between an employee's private life and his employment. The idea of an executive's obsessive need to check his Blackberry while on vacation has crept into the popular culture and is now a familiar cliché that is as old as, well, Blackberries. The blurring of lines has also created a blurring of expectations. Now employees expect their systems at work to be as responsive and user-oriented as their new iPad. The result has been to raise the game of many manufacturers in the physical security marketplace. We asked this week's Expert Panel Roundtable: How does the consumer market affect end users' expectations related to image quality, mobile access, or other security system features?
People using computers to surf the Internet is "so 20th century". Today, the big trend involves machines using the Internet to communicate, exchange and analyze data in what has widely become known of as the Internet of Things. Various security devices are among the IoT components, and how devices connect effectively using the Internet – even devices not related to security – will constitute a large part of the future business of security integrators and installers, whether in the residential space or eventually in the enterprise sector. We asked this week's Expert Panel Roundtable to look ahead: What will be the impact on the security market of the "Internet of Things"?
With more physical security systems using Internet protocol and being connected to the enterprise IT network, it's not surprising that the corporate IT department is more involved than ever in the buying decision – for better or worse. Does the IT department bring valuable resources to the table, or are they an impediment to the sales and integration process? It's not a new issue, but an increasingly important one as the industry changes. We asked this week's Expert Panel Roundtable: How is the increasing influence of the information technology (IT) department at an end user's company affecting the buying decision, and how should suppliers and integrators adapt?
News mentions
SourceSecurity.com's Expert Panel had a lot to say in 2015 on a variety of topics in our Roundtable discussions. Not surprisingly, the discussion topics that have generated the most interest (in terms of how much visitor traffic they generated) are the same hot topics we hear about every day in the industry. Our very most-clicked-on Roundtable discussion in 2015 was about the impact of video on privacy rights. Other hot topics that made the Top-10 list of Roundtable discussions included the Cloud (twice!), the impact of IT on physical security, and the outlook for 4K cameras. Additional well-read discussions centered on expanding the benefits of security to other departments and how to improve training. Readers also gravitated to Expert Panel Roundtable discussions of more technical topics such as the value of full-frame-rate video and the effectiveness of panoramic view cameras (compared to pan-tilt-zoom functionality). Rounding out the Top 10 is a discussion of the desirability (and legal implications) of using dummy cameras. Here is a listing of the Top 10 Expert Panel Roundtable discussions posted in 2015 at SourceSecurity.com, along with a "sound bite" from each discussion, and links back to the full articles. Thanks to everyone who contributed to Expert Panel Roundtable in 2015 (including the quotable panelists named below). 1. What Are The Limitations On Where Video Cameras Can Be Placed Because Of Privacy? "Use of cameras in retail applications can easily be justified in general surveillance of sales floors and shopping aisles, but cameras should only be used in changing areas to address a particularly serious problem that cannot be addressed by less intrusive means." [Mark Pritchard] 2. Are Cloud-Based Security Systems "Safe?" "If the authentication principles are insufficient and weak passwords are allowed, it doesn't matter how strong the encryption is. Because cloud-based systems are exposed to the Internet, they demand strong authentication and increased operational procedures." [Per Björkdahl] 3. How Does IT Affect The Physical Security Buying Decision? "Of course, we all want good value, but we must invest as necessary. If you strip everything back, the integrator's job is to deliver data. If IT and security departments can keep this objective in mind, then 'value' redefines itself." [Larry Lummis] 4. Which Non-Security Uses Of Video Are Catching On? "While video can help with quality control across the supply chain, it will be especially useful in ensuring compliance with the international adulteration rule [for food manufacturers], the rule with the last court-ordered deadline on May 31, 2016." [Don Hsieh] 5. What Is The Value Of "Full-Frame-Rate" Video? "I once took a client's footage of a genuine street fight to check how many images per second were needed to prove who punched who – 25fps was fine but 12fps made the video evidence doubtful. Don't forget, however many fps you choose, your shutter speed must be fast enough to prevent motion blur spoiling the details." [Simon Lambert] 6. When Is It Desirable To Use 'Dummy' Cameras As A Deterrent? "If cameras are present, there is a reasonable expectation of a secure environment in both public and private areas. If the public sees cameras and assumes they are real, they could argue that they were reliant on the protection provided by the cameras." [Dave Poulin] 7. Are Megapixel Or Panoramic-View Cameras An Effective Substitute For PTZs? "Panoramic cameras are usually static, so zooming into a scene's details is done in software and limited by pixels in the sensor, lens quality and software such as de-warping, so clarity at the boundaries might disappoint. PTZ cameras zoom optically, magnifying long-range details significantly better." [Simon Lambert] 8. Is HD Still The Standard Of Resolution In The Market? For How Much Longer? "The 720p and 1080p HDTV remains dominant today and is expected to be for the foreseeable future. The next standards-based resolution will be 4K, which represents 8.3 megapixel, but first the industry will need to improve on bandwidth with better compression and better light sensitivity." [Fredrik Nilsson] 9. What Are The Current Limitations Of Cloud-Based Systems? "The only remaining limitations of cloud-based systems are bandwidth and connectivity to the cloud. There is more than enough bandwidth for applications like Access Control and Visitor Management, but it will take a couple more years before all high-resolution video is cloud-based." [Paul Bodell] 10. How Can Security Training Be Improved Among Integrators And End Users? "Training should be sticky and persistent. Follow-up training such as on-line review and updated course material should be available to keep the knowledge fresh. Technology is constantly changing, as soon as training is complete the knowledge begins to go stale." [Charlie Erickson] See the full coverage of 2015/2016 Review and Forecast articles here
Seagate will feature the Surveillance HDD that enhances data integrity and improves overall lifetime in the field Seagate is one of the exhibitors at IFSEC International taking place at London ExCeL between 16-18 June. IFSEC brings together the latest products and exclusive demonstrations of cutting-edge technology in the security space. Surveillance HDD: A High Quality & Reliable Surveillance Drive Seagate will feature the Surveillance HDD - a high quality and reliable surveillance drive that enhances data integrity, reduces the cost of servicing, and improves overall lifetime in the field. Unlike other drives, surveillance drives like this one are built to record or write data the majority of the time (90%), playing it back or reading the data only as needed (10%). Working closely with our key strategic partners Hikvision and Dahua, Seagate is finding this is the ideal balance that can dramatically improve a system's overall ROI by optimising video content recording and playback to quickly process data and provide faster performance. Seagate At IFSEC Seagate would love it if visitors could join us at the show to meet with executives and product experts and hear more about: How the video surveillance landscape is evolving and why half of the world's data is generated through video surveillance Key insights from a survey of 1,100 systems integrators and IT executives on video surveillance trends and forecasts for the future The importance of storage and using the right drive for optimal workload efficiency How Surveillance HDD with Seagate Rescue enable Channel Partners to offer disaster recovery solutions helping them to increase service revenue, and deliver peace of mind to their Clients By visiting the Seagate stand, attendee could also be entered in a prize draw to win an Apple iWatch. The winning ticket will be drawn on Thursday, 18th June. And, later this year, Seagate is offering the amazing opportunity to win a Citroen Berlingo van (or cash equivalent) – for further details visit: www.SeagateSurveillance.com When: Tuesday 16th Where: London ExCeL F1210 - Hall S6 Seagate executives available: Seagate will have a number of senior executives on hand to discuss any questions Larry Lummis, Product Managements, Adam Ciernicki, Senior Marketing Analyst at Seagate Technology.
Experts sections