Kimberly Roberts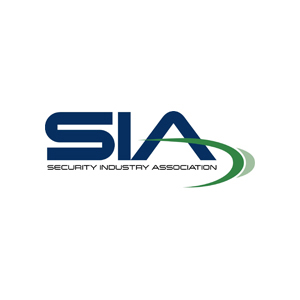 Kimberly Roberts
Director of Education and Training,
Security Industry Association
Kimberly Roberts is Director of Education and Training at Security Industry Association (SIA). In this capacity, she works with subject matter expert teams and education staff members to develop training and educational programming; namely focusing on security project management. She also assists in the development of SIA's educational initiatives, including myGPS, SIA's learning management system, as well as the SIA Education@ISC and Securing New Ground conferences. Ms. Roberts has a Bachelor's of Business Administration with a concentration in Marketing from Howard University and a Training Specialist Certificate from Georgetown University. Roberts is a member of the Association for Talent and Development (ATD) and loves organizational tools and learning and development blogs.
News mentions
The CSPM is designed to evaluate candidates seeking certification in security project management The Security Industry Association (SIA) will offer a special opportunity to sit for the Certified Security Project Manager (CSPM®) exam during ISC West 2016 in Las Vegas on Wednesday, April 6. ISC West Exhibition And Conference 2016 Produced by ISC Events, ISC West is the largest security industry trade show in the United States. Those attending the ISC West exhibition and conference, on April 5-8 in Las Vegas, will have the chance to meet with technical reps from more than 1,000 exhibitors and brands in the security industry and network with more than 28,000 security professionals. "Integrators are taking notice of CSPMs because security projects are being managed more efficiently and financial management improves when they hire Certified Security Project Managers," said Kimberly Roberts, SIA Director of Education. "With the CSPM certification, companies can distinguish qualified security project managers. When hiring CSPMs, employers know they are hiring the right people who are capable of completing a project on time and on budget." Certified Security Project Manager Exam A CSPM® is a professional experienced in managing a security project, which typically entails installing and integrating various components of a security system into a physical building structure. Credentialed professionals who pass the exam are recognized as experienced and competent project managers equipped to deal with the challenges of a security project. The CSPM® exam is designed to evaluate candidates seeking professional certification in the field of security project management. On the day of the exam, candidates should bring their laptops to the examination room by 12:15 p.m. PT. SIA staff will set up laptop to take the exam, and then candidates will have two hours to complete it. CSPM Exam @ ISC West Wednesday, April 6 12:15 p.m. (Report for computer set-up) 1:45 p.m. (Doors close for exam) Sands Convention Center Room 405 Las Vegas, Nev. While at ISC West 2016, conferees also may choose to expand their career opportunities while in Las Vegas through the SIA Security Project Management Training Seminar. With plenty of time to still attend the ISC West tradeshow, project managers of any skill level will find value in this 2.5-day course, which offers clear perspective on the importance of their role to stakeholders and identifies risks that could hinder project success. Attendees will receive a group of resources, checklists and templates to help prepare for success on future projects. The Security Project Management Training Seminar is not a CSPM® Certification review course. Review of the CSPM® domains within the training seminar are intended to help attendees identify areas of strength and weakness so that they may focus future self-directed study should them seek to pursue becoming a CSPM®. Security Project Management Training @ ISC West Monday, April 4-Wednesdy, April 6 Sands Convention Center Room 405 Las Vegas, Nevada
Experts sections