Jonathan Summers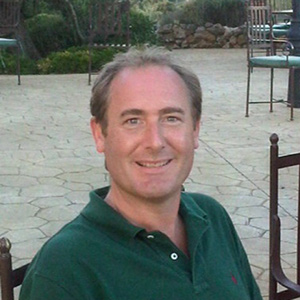 Jonathan Summers
Managing Director,
Controlsoft Limited
Jonathan Summers is the CEO of ControlSoft, a leading manufacturer and distributer of comprehensive range of access control and integrated systems for security installations. He joined Control soft in 1999 and since then has dedicatedly helped in building security systems with card access, biometrics, and fingerprint recognition. Prior to this, he has worked with Blick Control Systems at the position of Divisional Managing Director.
News mentions
Controlsoft, global developer, manufacturer and distributor of access control solutions, has fully integrated its latest Identity Access platform with the Aperio wireless locking technology from the ASSA ABLOY Door Hardware & Access Control Group. Identity Access platform upgraded By updating and upgrading its Identity Access platform to fully integrate with the Aperio AH30 1-to-8 communication hub, Controlsoft's customers can easily add mechanical doors to their existing access control system. Aperio ensures users require minimal additional hardware to upgrade their premises to wireless access control. A communications hub providing a wireless connection with up to eight doors, the Aperio AH30 operates within a 25-meter transmission range, and has been designed for prompt, cost-effective installation and integration. Suitable for interior doors, the hub is particularly practical for hallways with a number of adjacent corridors. Identity Access security management software Easy to use and intuitive, Controlsoft's Identity Access is a complete security management software Easy to use and intuitive, Controlsoft's Identity Access is a complete security management software. The individual access rights of employees, visitors and contractors can be assigned according to their responsibilities. Individual time restrictions can also be applied for each access control point, and the system offers full auditing and reporting capabilities. The software also includes advanced features such as a lockdown function, which prohibits authorized users from accessing doors, as well as a further function that can allow for multiple levels of lockdown, depending on the scenario. Identity Access can even be integrated with a fire alarm system, so that selected doors automatically open when a fire alarm is activated. Controlsoft access control solutions Jonathan Summers, Managing Director at Controlsoft, said: "We are committed to providing a comprehensive range of access control solutions that are competitively priced, easy to install and highly secure. It is with this commitment in mind that we have fully integrated our Controlsoft access control solution with the Aperio AH30 1-to-8 communications hub from the Door Hardware & Access Control Group." He further said, "The AH30 has an excellent reputation as a reliable, functional and high-performance access control solution, and this integration will help us provide customers with faster, more effective installations." Battery-operated Aperio innovations David Hodgkiss, Director of Access Control at the Door Hardware & Access Control Group, added: "As one of our original Aperio partners, we are delighted to continue our long-standing relationship with Controlsoft and integrate our award-winning technology with its latest access control platform, Identity Access. Battery-operated Aperio innovations are highly reliable, available in a stylish, contemporary design, and offer a quick and easy installation."
HID Global mobile access app holds employee and visitors' digital credential allowing passes to be issued within minutes CafeX Communications, headquartered in New York City, was founded in 2013 and employs approximately 150 staff. The company develops software that helps enterprises transform real-time digital engagement via the Web and mobile applications. Many top global banks, insurers and other industry leaders use CafeX's technology to help employees collaborate with customers, partners and colleagues more easily and effectively. The company has offices in the UK and United States. CafeX was seeking to modernize its existing card-based access control system across multiple sites and offices. Key Selection Criteria Included Centralized mobile access control solution enabled on smartphones and wearables for its international office locations. Scalable and easy to install. Speedy issuance of employee and visitor digital IDs. Mobile access control solution capable of allowing for multiple applications in the future. HID Global was selected based on these stringent criteria and its best-in-class advanced mobile access control solutions. HID Mobile Accessenabled employeesto easily and securelyopen doors usingtheir smartphonesor wearable devices HID Mobile Access In 2016, CafeX implemented HID Mobile Access that has enabled employees to easily and securely open doors using their smartphones or wearable devices, such as the Apple Watch, in their office in the UK in Cardiff and their US offices in New York and Boston. Employees use HID Global's patented 'twist and go' feature or simply tap their smartphone on the HID Global readers that were already installed, to access the building or other sensitive entrances within the offices. HID Global collaborated with regional experts, Controlsoft, a HID Global platinum partner in the UK and US, to meet CafeX's requirements. "HID Global's mobile access control solution was easy to deploy and to integrate into CafeX's credentials management platform. The readers are simple to configure, which made it possible for us to provide CafeX with an identity and access management solution very speedily," said Jonathan Summers, Managing Director with Controlsoft. Centralised Digital ID Credential Issuance The installation on the UK site in Cardiff was very quick and took less than a day to complete, with minimal disruption to the day-to-day functions of the CafeX teams. This was followed by installation for their offices in New York and Boston that was also very easy and simple. With the mobile access control solution centralized in Cardiff, the CafeX IT team can easily issue digital ID credentials to staff in offices both in the UK and US. By downloading the HID Global mobile access app, which holds the digital credential, employee and visitors passes can be issued within minutes. Convenient Mobile Access Control Solution CafeX is now able to offer its employees and visitors a secure and convenient mobile access control solution that integrates into their everyday lifestyles in the workplace. Today, everyone in the workforce has a smartphone or a smart device. The ability to use this solution instead of card technology has resulted in positive experiences and feedback on how satisfied employees and visitors are with this new innovative, hassle-free access control solution. It has resulted in employees citing the 'cool factor' for access control. Being able to use wearables such as the Apple Watch to enter the CafeX offices has bolstered this further. It has boosted CafeX 's credibility with its financial customers who visit the offices frequently by issuing visitor passes in a sleek and professional manner with advanced technological capabilities. Furthermore, it has helped CafeX meet compliance requirements of its financial services customers and other Global 2000 companies, which typically require tight security around any sensitive data. HID Global's secure access control solutions are regarded as the best and most well respected in the industry" Reduced Administration Costs Kevin Glass, Chief Innovation Officer with CafeX said, "Thanks to HID Global, we have been able to offer the very latest mobile access control technology to our employees and visitors. It has resulted in our employees and customers having an enriched customer experience that they are finding very convenient and innovative." It has allowed the company to adhere to access control policies globally and streamline its business processes, thereby reducing administration costs and saving money. This is because it is very simple to issue, manage and revoke Mobile IDs to smartphones and wearables. "HID Global's secure access control solutions are regarded as the best and most well respected in the industry. Our financial customers are very happy to know we have implemented HID Global's access control solutions. We have already recommended HID Global to a number of our clients given our high level of satisfaction," said Kevin Glass, Chief Innovation Officer with CafeX.
Controlsoft expands its Identity Access Software platform by offering customers a more diverse platform and an easier onboarding process for enabling mobile credentials on smartphones Controlsoft, a global provider of access control solutions, announced that it has integrated mobile access capabilities into its Identity Access Software using the API from the new HID Mobile Access App and Portal Software Development Kits (SDKs). The integration enables customers to issue a card, keyfob or mobile credential on a smart device at the point of onboarding users into Controlsoft's Identity Access Software, providing customers the added choice of using smartphones and other mobile devices for access control. "Our partnership with HID Global allows Controlsoft to offer our customers a single, comprehensive and integrated solution" Secure Identity Solutions As a Platinum member of the HID Advantage Partner Program, Controlsoft works closely with HID Global to leverage their latest technology in secure identity solutions. "Our partnership with HID Global allows Controlsoft to offer our customers a single, comprehensive and integrated solution for access control that can be utilized across corporations, educational institutions, healthcare and property management markets," said Jonathan Summers, CEO of Controlsoft. "Our mobile access solution is designed to meet the vastly different requirements across partners and end users," said Volker Kunz, Sales Director, Europe – Physical Access Control Solutions with HID Global. "Controlsoft's forward thinking approach to providing their customers more choices for convenient and secure access control emphasizes the value of using HID Mobile Access SDKs, which makes it possible for partners to deliver a highly customizable solution to their broad customer base."
Experts sections