Jonathan Mooney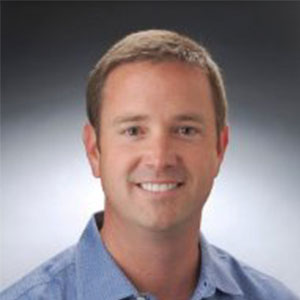 Jonathan Mooney
Business Leader,
Allegion plc
Jon Mooney is a Business Leader for readers, credentials and biometrics at Allegion. He has worked at the company since 2006. Prior to this he worked at Ingersoll Rand in a variety of different roles.
News mentions
ISONAS Inc., a globally renowned IP access control and hardware solutions provider, and part of the Allegion family of brands, has announced that the ISONAS Pure IP access control solution has been installed at a new flagship distribution center for Premier Packaging, an international packaging solutions company, with facilities in 14 locations nationwide. ISONAS Pure IP access control In the summer of 2018, Premier Packaging was looking to implement an access control system to help secure their brand-new 320,000-square-foot facility in Louisville, Kentucky. After working closely on a recent project with Orion Networks, a trusted IT infrastructure provider, Premier Packaging relied on their recommendation to implement a cutting-edge access control solution from ISONAS. With no access control system in place at any of their 14 locations and a combination of office workers, support staff, truck drivers and warehouse employees entering and existing the building daily, a process to control access was a necessity. Monitoring and tracking visitors to distribution center A major challenge facing the new distribution center was truck drivers, who came into the facility, were not company employees. With on average 250 people coming in and out of the new facility in Kentucky daily, monitoring and tracking who those people were and if they belonged there was imperative. They were also looking for the flexibility to manage the locking and unlocking of doors remotely, rather than having to rely on physical keys. "After comparing ISONAS to other access control systems out there, we knew that ISONAS was the right flexible access control solution to meet Premier Packaging's security needs," states Brock Jamison, VP and Director of Sales at Orion Networks. ISONAS RC-04 reader-controllers installed ISONAS Pure Access software was implemented to give the packaging company remote access capabilities The initial project consisted of 18 ISONAS RC-04 reader-controllers installed at their new distribution center in Louisville. The RC-04 reader-controllers from ISONAS delivers advanced technical functionality with an easy installation process. In addition to the ISONAS hardware, the ISONAS Pure Access software was implemented to give the packaging company remote access capabilities. Pure Access Pure Access, ISONAS's industry-renowned software, is a cloud-based access control application that provides users the ability to manage their access control from anywhere at any time, on any device. "We are extremely happy that our unique access control solution could help Premier Packaging improve safety and security at their new distribution center seamlessly," states Jonathan Mooney, ISONAS Sales Leader. ISONAS cloud-based platform By using both the ISONAS hardware and software solution together, Premier Packaging was able to improve security and keep employees safe. With the ISONAS cloud-based platform, Premier now required all Louisville employees to enter the building using their ID badges to gain access. If an employee was not in the database and verified, then access would be denied. Future plans include rolling out the ISONAS access control solution to additional buildings and possibly integrating it with other security systems.
One of the common characteristics of trade shows is booths with walls and walls of new products. Sometimes exhibitors seem intent on displaying everything in their portfolio, even though the displays appear cluttered and may not be welcoming. In an age of system sales, in particular, the emphasis on products can seem off kilter. Discussions with exhibitors at this year's GSX show reveal a new awareness of the need for less cluttered booths, but the equipment walls persist. Here's a review of Day 2 from the show floor. Allegion embraces more open booth design At GSX 2019, Allegion is among the exhibitors embracing a new, more open booth design that encourages engagement with customers and puts less emphasis on product displays. Discussions at the Allegion booth have centered around the value proposition and lower complexity of network-connected access control systems. The approach has been gaining a higher profile at Allegion since the company acquired Isonas, whose system configuration involves a reader-controller connected to the network via power-over-Ethernet cable. "Customers are also asking about Bluetooth technology and mobile applications," said Jonathan Mooney, Allegion sales leader. Allegion is looking to deploy the Isonas software in other products in their portfolio; it will be offered in the range of Schlage wireless locks by the middle of 2020.The benefit of the cloud and network is to remove a lot of complexity and unnecessary costs for access control" "The benefit of the cloud and network is to remove a lot of complexity and unnecessary costs for access control," said Mooney. Bosch offers complete security solution Bosch is introducing 55 new products at GSX 2019, but when it comes down to it, the company's overarching message is not about individual products but about how they can be combined into a larger system. "At the end of the day, the message from Bosch is 'how do I create a complete security solution?'" said Paul Garms, Bosch Director, Regional Marketing Security. "That's what we are trying to demonstrate: How do all these things integrate?" Most of interest to attendees are actual demonstrations, which are a unique aspect of the trade show experience. "It's nice at a show where we can really demonstrate what we are talking about when we say 'integrated solution,'" said Garms. "And people can say, 'oh yeah, if I trip this video analytic, the speaker will warn me I am approaching a restricted area.' Or, when the manager signs in on the intrusion panel, now the associate can access a door he wasn't able to before. It's that integration and the complete solution that resonates. People are also interested in new products. At a show, they like to see them in operation." At the Bosch booth, there is a big wall that illustrates some integration possibilities. An array of cameras was among the 55 new products introduced by Bosch, which also emphasized systems. Machine learning and advanced video analytics One implementation featured on the wall is Bosch's Camera Trainer machine learning system. The system can "train" a camera to recognize a car in a parking lot, for example. Among the new Bosch products is the Autodome 7000i, the next generation of a best-selling camera, now with H.265 encoding and analytics such as line crossing. There is also an outdoor panoramic camera that is adjustable to 180-degree or 360-degree views. The new, less expensive 3000i series cameras provide an affordable option with edge analytics and Bosch's data security protection included. Integration from Honeywell as well as 'the big picture' At Honeywell Security Group, Senior Product Manager G. Eric Green said the show seems to be much better attended than last year, "and we have had a lot of interest in our products." Even end-user attendees typical of the GSX show are interested in the details of technology, as well as "the bigger picture," commented Green. "Some of our booth visitors want to get into the weeds," he said. "They say they want this piece of hardware. But they also also interested in the big picture. How things are interacting is very important."Honeywell announced the 30 Series IP cameras, which can be used as part of video systems that comply with National Defense Authorization Act Section 889" "Most customers have installed products from other vendors that they expect us to work with. So integration is always at the top of the list. Can you work with these guys? Do you have an API? Do you support this piece of equipment? We always hear that a lot," said Green. "There are customers who want best-in-breed products, but they're not necessarily concerned about that coming from one manufacturer," he said. "Other customers want 'one throat to choke.' When something goes wrong, they don't want any finger-pointing." Web-based security console and frictionless access control Honeywell is showing a beta version of its Pro-Watch 5.0 product, which is coming out in Q1 next year. It is an integrated security console that provides a map view of access control, video management, intrusion and other third party systems. The web-based platform offers access to each element, all controlled by permissions. "We are also building in an incident workflow engine that allows an operator to see exactly what steps he should take when something occurs as defined by the supervisor or a security director," said Green. "It can literally walk you through, and it is completely freeform. Whatever you want it to say, it will say. This works in conjunction with access control, video, and all the things we talk to." The Honeywell booth was a busy place on day two of GSX 2019 Another new Honeywell product is the OmniAssure Touch reader, a "frictionless" device that can read a credential off a smart phone in a user's pocket. The user merely touches the reader, and it scans the area for a nearby mobile device that is authorized, and you can walk through the door. Honeywell also announced the 30 Series IP cameras, which are encrypted and can be used as part of video systems that comply with National Defense Authorization Act Section 889. They are made in Taiwan. Arcules' cloud security solution "There are fewer people here at GSX 2019, but we have seen a lot of really big companies looking for a cloud service," said Andreas Pettersson, CEO of cloud video company Arcules. At previous shows, questions about the cloud often seemed out of curiosity. Now, potential customers are more decisive: They say "we want to move to the cloud." Pettersson theorized that concerns about a possible weakening economy may prompt some companies to avoid the large capital expenditure of procuring a new on-premise system and instead opt for the minimal investment needed for a cloud system. Monthly operating expenses of a cloud system are also predictable and more easily managed, said Pettersson.At previous shows, questions about the cloud often seemed out of curiosity. Now, potential customers are more decisive Arcules is proactive on the subject of cybersecurity and has a two-page handout that summarizes the cybersecurity advantages of their system. They are eager to talk about cybersecurity as it relates to cloud systems, said Pettersson. He said that, in his experience, on-premise systems tend to have more cybersecurity issues, whether because ports are left open or a firewall is implemented incorrectly. Users may also seek to bypass the firewall — a dangerous practice that is not an option with cloud systems. Security patches may not have been implemented; in a cloud system, such updates are pushed out automatically. The recurring monthly revenue (RMR) aspect of cloud systems are a windfall to integrators who embrace the cloud. "One integrator said he went on vacation for the first time in years because he had the extra money coming in," said Pettersson. Control room integration from Vistacom "We're still fairly new to GSX, as our first show was 5 years ago, but what we have noticed is that the show continues to attract valuable attendees and drive critical conversations around what companies like ours must bring to the table in order to be successful in this space," said Dan Gundry, Director of Sales and Marketing, Vistacom. "We've had so many chances to learn from and share with potential customers and partners, and as a result, we continue to forge great relationships." Vistacom is highlighting its control room integration and the value enterprise organizations can gain from implementing one in their facility. The company works alongside end-user customers and security integrators to build a command center space, taking into account video wall display technology, operator consoles and furniture, audio and lighting considerations, as well as temperature and more, in an effort to optimize these centers. Stay tuned for the full GSX 2019 show review.
Allegion™, a security products and solutions provider, has moved readers and credentials to its Schlage® portfolio – giving customers a single, unified source for access control solutions. Schlage Access Control Benefits Customers who use Schlage readers and credentials, which were formerly aptiQ® and XceedID®, can expect the same great products, part numbers, compatibility and customer service. The only change is that these products now carry the Schlage name. "From mechanical locks and keys to electronic locks, readers and credentials, Schlage can now meet all of your access control needs," said Jon Mooney, Allegion's business leader for readers, credentials and biometrics. Future Products And Training Materials While Allegion has discontinued the aptiQ and XceedID brand names, current installations will not be affected. Newly branded Schlage products will work with and alongside aptiQ and XceedID products. Compatibility and support will continue as normal, but customers should expect to see future products, training materials and other resources with the Schlage logo. Schlage already had a comprehensive portfolio of mechanical and electronic locking solutions. Incorporating readers into its access control offering provides additional resources to fit the needs and budgets of any facility. And Schlage is the trusted name for keys and key systems, so including electronic credentials completes that portfolio as well. "Our goal is to help customers deliver the most secure, convenient and efficient solution — with the simplicity of using a single brand instead of three," said Mooney. "This should make solutions easier to understand, sell and service for our channels. Customers order Schlage credentials to use with Schlage readers or Schlage locks. It's just like it's done on the mechanical side."
Experts sections