Jason Trigg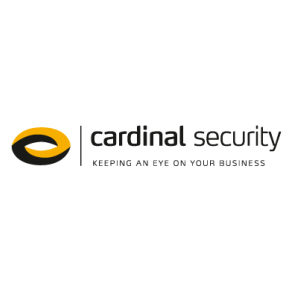 Jason Trigg
Jason Trigg serves as the CEO of Cardinal Security.
News mentions
Innovise Limited has acquired the Ministry of Ideas (MOI) businesses in the UK, North America and Poland to form a new division in the group, focused on risk and loss prevention software solutions. The deal allows the customers of MOI to benefit from the combined scale and software expertise of Innovise, while retaining the tight focus on the needs of the risk and loss prevention marketplace. Mike Taylor, CEO of Innovise, explains the decision to buy: "MOI reminds me of Innovise Software in its earliest days, with its vertical market focus and dedicated team of professionals. We see great scope to help the business scale over coming years, which is why we were keen to acquire the business." Improving Operational Processes Jason Trigg, Founder of MOI, explains the background to the deal: "Since we founded the business it has been focused on the needs of professionals in the risk and loss prevention market, especially retailers. However, as we have grown the need for scale and technology expertise has increased and this will change further with the arrival of GDPR in May 2018."Innovise will take a long-term approach to MOI, maintaining its entrepreneurial focus and looking to improve its operational processes "Therefore, we decided the time was right to find a long-term home for MOI – one that would allow it to access investment resources and specialist knowledge while continuing its rapid growth in the risk and loss prevention space." Taylor confirmed that Innovise will take a long-term approach to MOI, maintaining its entrepreneurial focus and looking to improve its operational processes - leveraging some of the Innovise group resources where appropriate. Innovise will also look for opportunities for the two companies to work together. Efficient Resource Sharing Cortex, a division of Innovise, already has an office in Krakow, alongside that of MOI. Both companies have a fast-growing presence in North America, which may provide opportunities to share resources and scale more effectively. In the security space, Innovise will be looking at ways to link the data collected by users of its Timegate solution with some of the risk and crime solutions maintained by MOI. "I am delighted to bring MOI into the Innovise fold and have every confidence that we will be able to help it grow and deliver great results for its customers and staff," continued Taylor.
Cardinal Security, a provider of dynamic and innovative security solutions, announced a new high profile appointment to its senior management team in the form of Graham Allison. A well-known and respected industry figure, 47-year-old Allison will act as Cardinal Security's Commercial Director, with a view to positioning it as the first-choice security services provider. Commercial And Retail Sector ExperienceAllison has been in the security industry for over 20 years and joins Cardinal Security from Sentinel Group Security, where he was Chief Operating Officer for over three years. Prior to that he was Retail Relationship Director with Mitie Security and, having also worked for Securitas Security Services and Reliance Security Services, Allison brings extensive knowledge of the commercial and retail sectors to his new role. Allison will promote the unique advantages of using Cardinal Security's specialist services to organizations across the country and focus on the development of new opportunities in line with the company's strategic growth plan."My career has provided me with a great deal of insight into the specific security needs of customers in a diverse array of vertical sectors and environments – in particular retail and logistics," commented Allison. "It's this experience that has given me an excellent level of commercial awareness and understanding, and I'm looking forward to using these attributes at Cardinal Security, which has a forward-thinking vision and is dedicated to providing services of unrivaled quality. I believe the company sets an industry benchmark for its intelligent guarding concept, which does away with the traditional customer denial model and integrates the duties of a security officer with technology, electronic systems and the data produced." "I'm absolutely delighted that Graham has joined us" Manned Guarding Allison will also play a key role in supporting the Cardinal Training Academy, which will perform a vital role in attracting new entrants to the industry via an apprenticeship scheme, while enabling manned guards to enhance their existing skills sets. Scheduled to open later this year, Cardinal Security has already received a great deal of interest about this development, as it aims to shape the future of the manned guarding sector. "I'm absolutely delighted that Graham has joined us," concluded Cardinal Security's Chief Executive Officer, Jason Trigg. "Having someone of his caliber on board is a massive coup and his extensive skills, knowledge and experience will help us in our mission to expand our presence in the security industry, while providing a level of service that is agile, flexible, and always meets our customers' needs. I'm looking forward to working with him in taking Cardinal Security to the next level of success and this is one of several significant appointments that we will be making in the forthcoming months."
Guarded 365 collects real-time data from all the connected devices and sends it to a secure client dashboard Cardinal Security, an innovative provider of security solutions to the retail and logistics industries, is looking to revolutionize manned guarding with the release of a new platform, called Guarded 365, available exclusively through Cardinal. Designed to provide users with a level of insight simply unavailable to date, this intelligence led approach provides users with full transparency and real control over their security spend. Manned Guarding Services Jason Trigg, CEO of Cardinal Security, believes that every user of manned guarding services should demand this data and have proper visibility on where their investment is being made. "What people worry about in this business is what they're getting for their money," says Jason, "and rightly so. Most providers don't deliver sufficient insight into ROI." He continues: "The security industry has forgotten that businesses must meet the needs of the customer first. We live in a world where we can order a taxi on our smartphones, track the car as it arrives and score the driver at the end of the journey. Uber style tech is here, and it's the future of the guarding industry. It's time for security to wake up and provide clients with that level of interaction and control." Central Data Management System Guarded 365 collects data in real time from all the tablets and smart devices connected to the platform and sends these to a secure client dashboard Cardinal's response to this challenge is an intelligent platform, linked to a central data management system. When a guard arrives at the start of a shift they use a geocoded tablet—or an app on their own device—to take a picture of their face. A controller from Cardinal instantly matches this against a database of staff members, and approves the guard to start the shift. This simple process ensures that timekeeping is accurate, and that the correct, fully licensed operative is on duty and wearing the correct uniform. The guard uses the tablet or smart app throughout the day to assess his or her duties, confirm when tasks are completed and report any incidents. At the end of the day, the customer rates the guard's performance using a five-star system. Guarded 365 Platform Guarded 365 collects data in real time from all the tablets and smart devices connected to the platform and sends these to a secure client dashboard. This gives managers detailed insight into the performance of each guard at every one of their sites, highlighting any incidents, and when/where they occur. By eliminating paper records and poorly-maintained logbooks, the Guarded 365 platform provides a real-time and fully accurate picture of the actual threats that an organization faces, and allows better decision making by managers on where and when to focus their guarding resources. The Guarded 365 platform is already working for Cardinal's early adopter clients, including some major high street retailers, and it will be rolled out across its customer base during the second quarter of 2017. This exciting new technology, which promises to revolutionize the guarding industry, will be launched at Retail Risk in London on March 23rd 2017. Visitors are urged to stop by at Cardinal's stand No. 44 to find out more.
Experts sections