Jan Hartmann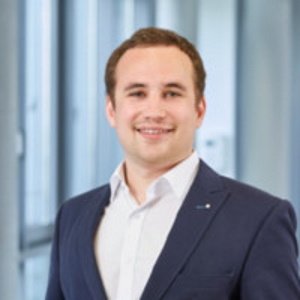 Jan Hartmann
CFO/Shareholder,
IDS Imaging Development Systems GmbH
Jan Hartmann is the CFO/Shareholder at IDS Imaging development Systems GmbH. Currently Jan Hartmann is also the Project Manager at Hartmann Holding GmbH.
News mentions
'Knowledge increases when it is shared' – following this maxim, IDS is making its expertise as one of the manufacturers of digital industrial cameras free of charge and directly accessible on a new platform. In addition to online events, useful tools such as calendars and live chats, the IDS Vision Channel also offers a media library with recordings of past events and additional, exclusive content. The online sessions address image processing topics around 2D, 3D and embedded vision as well as artificial intelligence. Wide range of disciplines They are short, focused and build on each other depending on the topic. This makes them interesting for both beginners and experts. Afterwards, questions can be discussed in the group or with the speakers. This makes the IDS Vision Channel ideal for knowledge exchange and knowledge building. The speakers are from a wide range of disciplines at IDS, from product management to development to management. Each event will be offered at least twice so that people from every time zone can participate live In addition there will be guests – such as the IDS Solution Partners or start-ups – depending on the subject. The experts are available to answer questions during and after the online sessions. Each event will be offered at least twice so that people from every time zone can participate live. The channel language is English. An overview of all upcoming dates can be found in the IDS Vision Channel calendar, which allows the various events to be easily filtered, booked and managed. Machine vision community "We bring our specialists to you – conveniently on the screen. Participants can choose suitable events from a wide range of topics and receive tips and tricks for their own applications," summarizes IDS Managing Director Jan Hartmann. As travel restrictions continue due to the pandemic, the IDS Vision Channel is intended to serve as a digital meeting place and to foster exchange within the international machine vision community. The launch event will take place on 28th of January. Interested parties are cordially invited to take a look at the opportunities and challenges of machine vision with the experts at IDS and to learn more about the future-oriented developments of the company.
IDS Imaging Development Systems GmbH expands their headquarters in Obersulm-Willsbach – after a construction period of about one and a half years, the technology center b39 could be moved into. "Despite COVID 19, the work went almost without a hitch," says managing director Jan Hartmann. "We are very pleased that with the new building we can provide our employees with an ultra-modern and at the same time very attractive place to work." With more than 4,500 square meters of total space, there are a total of 52 offices and six conference rooms of completely different design, as well as an event room with space for up to 200 people. Product-Specific topics On the top floor, a loft-like open space area with individually designed meeting corners offers plenty of inspiration for creative work. Height-adjustable desks, ergonomic chairs, shower rooms with towel service and a company restaurant supplied by regional producers with meals subsidized by the employer are further benefits for the employees. Also new is the multi-storey car park behind the building, which has 262 parking spaces and charging stations for electric cars. The spacious premises will be used by IDS itself to train employees in product-specific topics A central aspect of the striking new building is also its use as a platform for further education. Although, due to the current situation, hardly any face-to-face events are possible at present, this will of course change in the future. On the one hand, the spacious premises will be used by IDS itself to train employees in product-specific topics. Image processing technology On the other hand, the b39 Academy, a new branch of IDS, is located there. The aim is to jointly promote the development of digital specialist, methodological and technical skills, for example through event cooperation and knowledge transfer on topics such as image processing technology and artificial intelligence. Contacts with early-stage start-ups are also a focus. The innovative new building is intended to be a forum for all those who bring fresh ideas with them. "Technological progress, socio-cultural change and new work can best be shaped with specialist knowledge, methodological competence and soft skills," emphasizes academy director Miriam Brenner. Since 1997, the company has been developing and producing high-quality products for industrial image processing at its Obersulm site. Limitless spectrum of applications IDS once made the USB interface for the camera sector suitable for industrial use Driven by a pioneering spirit and the will to create something really new, founder and owner Jürgen Hartmann has managed to become one of the largest manufacturers of industrial cameras with IDS. With technological foresight and a keen sense of future developments, IDS once made the USB interface for the camera sector suitable for industrial use. A total of three different product lines enable a limitless spectrum of applications in the fields of equipment, plant and mechanical engineering as well as in non-industrial areas such as medical technology, agriculture or logistics. Focusing on technology trends In addition to powerful USB, GigE and 3D cameras, the latest innovation is the visionary product platform IDS NXT with artificial intelligence – a new generation of vision systems for industrial applications. In future, the company, which has around 300 employees, will thus offer not only cameras but also easy-to-use and flexible complete systems for image processing. In addition to artificial intelligence, IDS is currently focusing on the technology trends of machine vision and robotic applications, which are generating growing demand in the 3D segment for camera manufacturers.
Since July 2020, IDS Imaging Development Systems GmbH has been represented in Serbia with its subsidiary. Based in Novi Sad, Serbia's second largest city and considered the country's technological center, the pure development unit is closely linked to the Faculty of Technical Sciences of the local university. The manufacturer of digital industrial cameras is thus intensifying its cooperation with science and research – especially in the field of artificial intelligence. Strong focus on development "We are a company with a strong focus on development and are constantly coming up with new products and new technologies. In order to gain access to these new technologies, contact with science is particularly important. This is where we get the knowledge for our innovative products," Jürgen Hartmann, founder and owner of IDS, explains the step. The topic of artificial intelligence will change our market in the long term" The company's investment in the branch demonstrates the strategic importance of IDS in addressing the topic of artificial intelligence. "The topic of artificial intelligence will change our market in the long term," says IDS Managing Director Jan Hartmann. Foreign development site Together with Alexander Lewinsky, he is also the Managing Director of the new IDS Imaging Development Systems Serbia d.o.o. Professor Rastislav Struharik is responsible for the management on site. His team consists of specialists from the corresponding faculty of the University of Novi Sad. This is the first foreign development site for IDS. It paves the way for even more active AI research and development. After all, "Cameras and artificial intelligence are a combination that allows IDS to reinvent itself and contribute to shaping the future," continues Jan Hartmann. In addition to the new subsidiary in Serbia, IDS already has its own branches in the USA, Japan, South Korea and Great Britain, as well as two sales offices in France and the Netherlands.
Experts sections