Jamie Vos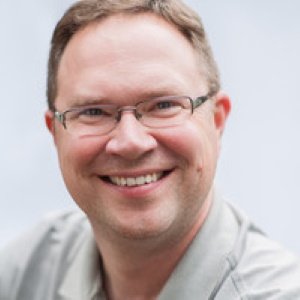 Jamie Vos
President,
Electronic Security Association
Jamie Vos is currently working in the capacity of President of Electronic Security Association (ESA). He has previously served as General Manager of Security Solutions NW. Jamie is an alumnus of the prestigious Lynden Christian High School.
News mentions
"While it has certainly been a tough year for in-person events, the Electronic Security Association (ESA) sees the value that the Electronic Security Expo (ESX) delivers each year to the pro-installed electronic security and life safety industry," says ESA President, Jamie Vos. "As a previous co-owner of ESX, ESA has now acquired full ownership of the industry's only national tradeshow developed by and for the pro-installed community. ESX is a place where you can feel the heartbeat of the industry and there's never been a more appropriate driver of this than ESA." Delivering industry experience ESA is committed to continuing to deliver an annual industry experience, where teams from across the nation can roll up their sleeves, learn more, share more, and interact more. Dealers, integrators, and monitoring professionals will have access to quality educational programming, driven by peers who will share real-world advice. Industry vendors can still expect a targeted expo floor, where quality conversations that focus on merchandising, installation, and profit margins can be had with decision-makers and influencers. Authority comments "There are a lot of passionate security professionals who rely on the content shared at ESX to develop their business strategies," says ESX Chairman, George De Marco. "We are excited to see ESA's plans unfold as it takes the show to the next level." Non-profit association As a large and longest non-profit association serving the pro-installed channel, ESA will continue to use profits from ESX to fund legislative efforts, educational programming, and more.
The Security Industry Association (SIA) and the Electronic Security Association (ESA) have launched the Foundation for Advancing Security Talent (FAST), a new 501(c)(3) non-profit organization designed to promote careers in the physical security technology and life safety industry. FAST Created through a partnership of ESA and SIA, the industry's renowned security associations, FAST will connect passionate, innovative professionals with new opportunities in electronic security and life safety. "Whenever we talk to SIA members about the greatest challenges, they universally put recruiting talent into the security industry and workforce development, at the top of the list," said Pierre Trapanese, Chairman of the SIA Board of Directors. Promoting workforce development FAST will help our entire industry to be more competitive in what has become a 'war for talent' among all tech sectors" He adds, "FAST will help our entire industry to be more competitive in what has become a 'war for talent' among all tech sectors. We are excited to partner with ESA to address an issue that we know is just as critical to the future of the industry as the continued development of technology." As security and life safety companies embrace more advanced technologies, their education, skill and training needs grow, making workforce development one of the top challenges facing the industry. FAST seeks to help companies through: Outreach to schools, colleges and universities to increase awareness of the exciting and rewarding careers available in security. Research on the industry's workforce development needs and possible solutions. Continuing education resources to help those already in the industry stay current with rapidly emerging and evolving technologies. Countering skilled labor shortage "The skilled labor shortage is reaching a critical point. We're seeing climbing demand and shortfalls in applicant pools," said Jamie Vos, President of Electronic Security Association (ESA). He adds, "For some time now, we've been working to arm ESA Members with resources for becoming an employer of choice. However, as an industry, if we don't do something impactful together, the long-term impact will be devastating. We are happy to join forces with SIA on such an important initiative." FAST website The new FAST website offers job seekers information about the security industry's growth and unique position at the convergence of cutting-edge technology and a mission that matters, the types of roles available in the industry and what employers are looking for and a jobs board featuring immediate opportunities in security technology and life safety. SIA and ESA members will be able to list jobs for free for the next 12 months to help the industry recover from the COVID-19 pandemic's business impact.
Experts sections