Jai Dargan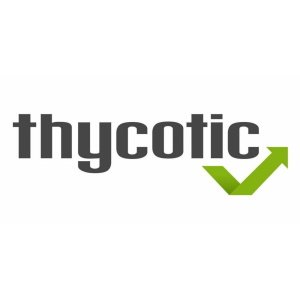 Jai Dargan
Vice President of Product Management,
Thycotic
Jai Dargan occupies the position of the current Vice President of Product Management at Thycotic. He has been a part of the company for nearly four years.
News mentions
ThycoticCentrify, a provider of cloud identity security solutions formed by the merger of privileged access management (PAM) leaders Thycotic and Centrify announced enhancements to its PAM solution for DevOps, Thycotic DevOps Secrets Vault. New functionality improves security and collaboration crucial for effective DevSecOps. High-speed secrets management DevOps Secrets Vault eliminates friction in the DevOps workflow with high-speed secrets management. When cloud platform administrators, developers, applications, or databases need to access a target, DevOps Secrets Vault generates just-in-time, dynamic secrets that automatically expire. Developers can avoid hard-coding credentials in applications and CI/CD tools or storing them in third-party repositories. Identifies vulnerabilities and reduces risk The latest release of DevOps Secrets Vault includes advanced reporting capabilities The latest release of DevOps Secrets Vault includes advanced reporting capabilities that enable enterprises to easily identify privileged account risk in their DevOps processes. DevOps Secrets Vault customers can now customize reports using advanced queries to return granular information on users, groups, secrets, and policies. As a result, they can take action more quickly to address security vulnerabilities in their DevOps process and protect critical privileged accounts from negligent insiders and malicious cyber attackers. Data encryption DevOps Secrets Vault saves developers time and instills confidence that encryption is correct. Instead of including encryption within an application or creating another application to manage a process, developers can now send unencrypted data to DevOps Secrets Vault's API where it is then returned with encryption. DevOps Secrets Vault automatically creates the data encryption key and locks it away in a military-grade, secure vault. Reducing cyber threats With this latest release, users also have the choice to manually supply an encryption key. This option allows developers maximum control to use the same key to encrypt and decrypt, even outside of DevOps Secrets Vault. "DevSecOps is transforming the ways enterprises act to reduce cyber threats," says Jai Dargan, Vice President of Product Management at ThycoticCentrify. "With the enhancements to the DevOps Secrets Vault, we're improving the ways developers, operations, and security teams collaborate so they can accelerate their work, and gain a more accurate picture of risk." A multi-layered approach to cloud security DevOps Secrets Vault is available as a standalone vault for organizations with existing PAM solutions, as well as within Thycotic's Cloud Automation Bundle, a single package of Thycotic's integrated cloud PAM solutions. Even with multiple business and technical functions utilizing different types of cloud resources, Thycotic provides a consolidated view of privileged access across an entire organization so IT security teams can manage privileges according to consistent policies. Automation and simple, policy-based controls replace time-consuming, error-prone manual privilege management.
Thycotic, a provider of privileged access management (PAM) solutions for more than 10,000 organizations worldwide, including 25 of the Fortune 100, announced enhanced cellphone capabilities for its award-winning PAM solution, Secret Server. Secret Server customers can now extend comprehensive privileged access management to cellphone devices to keep remote teams productive and secure. More than half of business users use their personal cellphone device to access work-related items, according to research from the Ponemon Institute. As much of the workforce continues to work from home due to COVID-19, mobile access is essential to maintaining business continuity. Thycotic's newly released native apps for iPhone and Android allow business users to access privileged credentials and use those credentials to log in to services and applications from their cellphone device. Password management features Sensitive systems and data stay secure and productivity is never interrupted by bottlenecks. "Business users aren't sitting at their desk and don't always have their laptop in front of them. But they need seamless access to tools and information," says Jai Dargan, Thycotic Vice President of Product Management. "Now, they can have on-the-go access from their cellphone devices without compromising the industrial-grade security of enterprise PAM." Users authenticate to a Secret Server instance (on-prem or cloud) via their cellphone device using the built-in password management features. When users are logged in with their own account, they can navigate Secret Server's folder structure to access their secrets. Secret Server cellphone apps can be installed and configured in minutes. An intuitive UX, appealing UI, and a simple onboarding process ensures quick adoption, so companies can bolster their security posture and improve their ROI.
Experts sections