Irene Fernandez Camin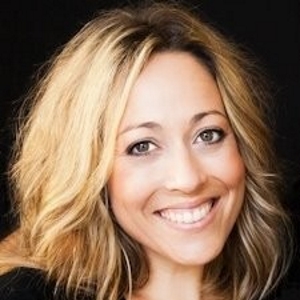 Irene Fernandez Camin
High-Theft Solutions Europe Product Manager,
Checkpoint Systems Inc.
Currently working as the High-Theft Solutions Europe Product Manager at Checkpoint Systems, Irene has over 15 years of industry experience in industrial design, product development, fabrication and business solutions. She has previously worked as the product manager for integrated solutions and Fireclass LATAM and Special Hazards Detection at Tyco Fire Protection Products. This apart, she has served as a mechanical engineer at UTC Fire & Security. Irene is an alumnus of CEU Cardenal Herrera University.
News mentions
Traditionally, many stores have used an assortment of tags and labels on a diverse range of merchandise, most of which were designed for an entirely different set of products. As a result, many apparel retailers have recognized that in some instances merchandise and textiles are being damaged. Checkpoint Systems, renowned supplier of source-to-shopper solutions, has therefore developed an innovative new anti-theft solution to meet their specific requirements – Mini NeedleLok. Mini NeedleLok Anti-Theft Solution Designed to protect all types of garments, including very thin fabric, the one-piece solution deters thieves while preventing damage that would usually occur on application of pinned security tags. While other products on the market feature a hinged mechanism which can snag and rip textiles, Mini NeedleLok uses a needle in place of a separate pin, which separates the fibers rather than breaking through them. This allows store assistants to gently spread fabric threads on application to avoid leaving a visible hole after removal. In order to reduce time spent on in-store tagging labor, the Mini NeedleLok mechanical design allows quick and easy application, while the solution's wide opening also allows freedom of placement anywhere on the garment. Minimum Product Damage Risk The Mini NeedleLok speeds up the self-checkout process The Mini NeedleLok also speeds up the self-checkout process. It can be removed quickly and efficiently at the point-of-sale, thanks to its single-piece design and wide opening, enabling store associates to assist with other enquiries, improving the in-store customer experience. It also eliminates the risk of damage to the merchandise, or injury to the customer, as the needle is never exposed. Not only that, with 70% of purchase decisions made at the shelf, Mini NeedleLok has been designed with display in mind. Its sleek look and smart black color ensures it doesn't impede on the garment's aesthetics in order to help turn a browser to a buyer. For those retailers wishing to take their visual merchandising a step further, the solution can also be customized, from adding a logo to a bespoke colorway that matches the company's branding. Anti-Theft Retail Solution Irene Fernandez, Product Management Europe at Checkpoint Systems, commented: "We're more customer focused than we have ever been in our history, which is demonstrated through the diverse range of solutions that we now offer retailers across a variety of markets. With the Mini NeedleLok, we took our existing technologies and created a product that fits our apparel customers' requirements - an effective anti-theft solution that protects merchandise, with the added benefit of being customizable. This is ideal for fashion brands where aesthetic is crucial to their identity."
Checkpoint Systems, a global supplier of Electronic Article Surveillance (EAS), RFID solutions and Alpha High-Theft Solutions for the retail industry, introduced the Alpha OptiLok, its next generation of specialized tags for eyewear protection. The new hard tag offers an improved and refined design to enhance the ease and speed of application/removal without any security compromises. It is based on a well-proven adjustable grip mechanism used in previous eyewear tags, but with an ingenious locking mechanism allowing easier application and removal. The locking mechanism is compatible with Checkpoint's traditional S3 Key and is available in two sizes (large and extra deep) as well as two technologies (AM or RF). Easy Application And Removal According to Irene Fernandez, EMEA Product Manager Alpha High Theft Solutions, "We've learned a lot from our work with eyeglass retailers over the years, which has led us to this major improvement in protecting prescription eyeglasses and sunglasses. Our new OptiLok tag provides durable construction with protective rubber pads that securely hold and protect more than 95 percent of eyewear frames, while achieving fast and easy applications and removals." Key Features: Available in AM or RF technology Durable construction Quick application and removal Easy to recycle and reuse Unobtrusive Availability: OptiLok is available immediately for normal (large) and extra deep frames (April 2018).
Experts sections