Heather Wolf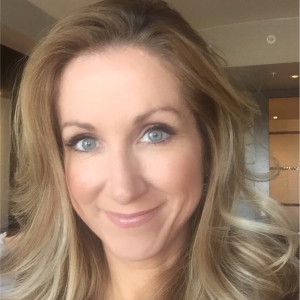 Heather Wolf
Southeast Regional Sales Manager,
LENSEC LLC
Heather Wolf is currently employed at LENSEC LLC and holds the potfolio of Southeast Regional Sales Manager at the firm. She has also worked as Business Development Manager at Advisar, as US Channel Sales Manager at Via-Optronics and as Publications Manager at MCE. Heather has also served as President and CEO at Pulse Health & Wellness Solutions, LLC. She is an alumnus of the prestigious Western Governors University and Seminole State College of Florida.
News mentions
LENSEC is adding to their regional management team around the globe. Below are a few of the professionals covering relationships with partners and manufacturer reps. LENSEC's staff is comprised of physical security experts who interface with partners and their customers. They bring solid expertise in security deployment solutions using Perspective VMS. Integrated Security And Asset Protection Bob has extensive experience in building channel partners for security and asset protection hardware and software for many notable companies Bob Brown is LENSEC's Regional Sales Manager in the Midwestern United States. Bob has over 20 years of physical security experience. He has worked in sales and account management for numerous integrated security and life safety companies. Bob also has extensive experience in building channel partners for security and asset protection hardware and software for many notable companies. A native of Central Ohio, Bob recently relocate to the Knoxville, Tennessee area with his family. Mike Deakes is LENSEC's Regional Sales Manager for the South-Central United States. He has a strong sales background in the government marketplace, with a focus on life safety, law enforcement, industrial, K-12 education, higher education, and healthcare. Mike was previously with LENSEC and is back with the company again, serving his territory from Austin, TX. Networking And Physical Security Solutions Rabih Farah is the LENSEC Channel Partner Manager in Saudi Arabia. Rabih is an IT expert specialized in networking and physical security solutions. He has been working with IT integrators and vendors since 2005 and joined LENSEC last year. He graduated with his BE in computer and communications from Notre Dame University-Louaize in Lebanon. Rabih manages LENSEC partners in the Middle East and other global regions. Neil Haley has recently joined LENSEC as an Inside Sales Representative. He is based in Pittsburgh, PA. and has a 20-year background in sales, working with customers in media, education, and security. Neil has his Master of Education from Duquesne University. As a former teacher who taught elementary and secondary education in Pennsylvania, Neil has an expertise in the education market. In addition, Neil is a digital marketing expert, helping people develop more presence on the internet and social media platforms. Cloud-Based Video Recording And Surveillance Michael Trask manages the Northeast region of the United States for LENSEC Michael Trask manages the Northeast region of the United States for LENSEC. His focus is on partnership development and channel sales. Prior to joining LENSEC in 2018, Michael served as the national sales manager for a continuous cloud-based recording surveillance company and a regional sales manager for a surveillance and loss prevention company. Michael is based in Pittsburgh, PA. Mostafa Kashtan is LENSEC's Business Development Director in the Middle East and global regions. He graduated with a computer engineering degree from Beirut Arab University in Lebanon in 2006. Mostafa also has his MBA from Hult International Business School. An entrepreneur by nature, Mostafa likes the challenges in business situation, and he's passionate about innovation in business development. Based in Saudi Arabia, Mostafa has represented LENSEC for over 5 years, developing customer relationships and establishing new business with partners and their customers. Security Deployment Solutions Heather Wolf recently joined LENSEC as the Regional Sales Manager in the Southeast United Sates. Heather is dedicated to the principles of quality and strives for continuous improvement in customer satisfaction. She has a strong background in Life Safety, K-12, Higher Education, Health, and Construction. Heather is a native Floridian. She is looking forward to continuing mutually successful relationships with LENSEC's existing partners and creating the same with new partners in the Southeast territory. Of course, LENSEC has an active support staff and sales engineers that do plenty of work with our partners and customers as well. These skilled professionals have a significant amount of cumulative expertise they lend to partners daily.
Experts sections