Heather Rolli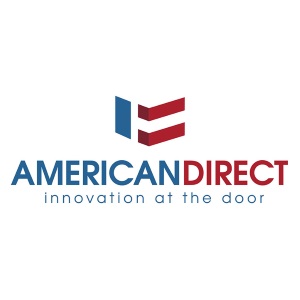 Heather Rolli
Security Sales Representative for AccessNsite,
American Direct Procurement, Inc.
Heather Rolli is currently working in the capacity of Security Sales Representative for AccessNsite at American Direct Procurement, Inc.
News mentions
It used to be that when senior Chicagoans could no longer age in place at home, or when they were ready to live in a more social environment, they had to look for options in the suburbs. Today, the majority of Chicago's high-end senior living communities are in or near Lincoln Park, a picturesque neighborhood, just one mile from downtown Chicago, with manicured gardens and an expansive lakefront green space with sweeping city views. This quaint neighborhood is also home to one of the country's oldest free zoos and a host of amazing restaurants. Belmont Village Senior Living Belmont Village offers assisted living and memory care, so that as the residents' needs change, the care can too In 2017, Harrison Street Real Estate Capital bought a building on the former Children's Memorial Hospital campus (the Nellie Black Building). Harrison Street and Belmont Village Senior Living partnered to tear down the seven-story structure and replace it with a similar brick building, also standing seven stories. Houston, TX based Belmont Village Senior Living is a developer, owner, and operator of 29 properties in seven states. As seniors make the decision to move out of their home and into a community, full continuum of care is an important factor to consider. Belmont Village offers assisted living and memory care, so that as the residents' needs change, the care can too. 24/7 on-site staff and security The mid-rise building was built to closely resemble the Nellie Black Building with a similar architectural style. Residents don't want for much in this community, as they have everything they need at their fingertips. The long list of amenities includes elegantly designed common areas for gatherings, a technology center to help stay connected, a professionally managed fitness center with on-site therapy services, a licensed nurse and well-trained staff on-site 24/7, award-winning memory enrichment programs, a full social activity calendar, and a full-service salon. The dining is served restaurant-style with chef-prepared meals and a concierge is on staff to schedule complimentary transportation for personal excursions or appointments. Amenities like these used to be considered over-the-top, but today's seniors are coming to expect this kind of daily living. The building has no similarities to a retirement home, but rather looks like a luxury condominium. The residents are city-savvy and happy to be near downtown Chicago. Schlage NDE wireless locks The Schlage NDE wireless locks are activated by a fob that each resident is given W.E. O'Neil Construction provided general contracting services for this project. They partnered with American Direct to provide 300 pre-hung doors, 210 bifold doors in residential units, 4 exterior stile and rail doors, 325 hollow metal doors, 90 hollow metal frames, and 215 knock down frames. Locks included Schlage NDE80 wireless intelligent locks for resident entry and common area openings and wall-mounted Mercury readers for the entire exterior area, elevator, and stairwell locks. The Schlage NDE wireless locks are activated by a fob that each resident is given. That fob is unique to the resident's apartment entry. These locks report back to the main system every 12 hours. If credentials in the system are edited in any way, when the lock checks in with the system every 12 hours, the lock is automatically updated with the most current information. The lock can also report important information, such as who may have requested access, what access was granted, and what access was denied. A benefit to these wireless locks is the minimal installation cost. Basically it is just a matter of mounting the lock with four AA batteries. The battery lifespan is about 1 year. Intelligent electronic locks Belmont Village had already purchased some intelligent locks for the back of house and the general contractor was going to use an electrical contractor for those locks. American Direct Division 8 salesperson, Eric Van Scoy reached out to AccessNsite Security Sales Representative, Heather Rolli for counsel on how to best integrate the pre-purchased locks for back of house and the additional locks American Direct was providing for the resident entries. The AccessNsite Allegion driver is integrated to the WiFi solution that allows communication" Heather Rolli said, "I took off my sales hat, so to speak, and put on my coaching hat to guide the general contractor and owner. I explained that Schlage NDE locks can communicate in a few different ways, one of which is through the lock's WiFi antenna that goes across the building's WiFi network. The AccessNsite Allegion driver is integrated to the WiFi solution that allows communication with back of house locks, the resident entry locks, and the Mercury panel common area readers. The original electrical contractor's solution could not do that integration. If they had continued with their original plan, they would have had to utilise a gateway for every 10 locks for a Bluetooth connection". AccessNsite integrated access control She stated that continuing on that path would have been very expensive. By using AccessNsite for all of the locks, it eliminated two different layers of physical equipment. With AccessNsite, all the locks communicate via the building's WiFi network and then information is exchanged as the locks check into the system. "This is part of the service we provide — engineering and consulting to provide the best solution/ service we can," says Rolli. Rolli was able to consult and guide the general contractor and owner. She further said, "American Direct and AccessNsite were asked to provide not only the Schlage NDE locks for resident entries and back of house, but also wall mounted Mercury readers and intercoms as well. The scope of the project became much larger once the general contractor learned how powerful AccessNsite software actually is. We were able to provide each aspect of the access control without the owner having to use multiple manufacturers. We provided an elegant solution that enabled huge cost savings to the owner on product and labor. I always look for the end user to have a simplified way to manage the facility". Integrated with AIPHONE security video intercom system Integrated parking for Belmont Village is underground because of lack of space in Lincoln Park. The loading dock is actually across the street with tunnel access. AccessNsite integrated access control with the facility's AIPHONE (security video intercom system) allowing employees to push a button to unlock the door via a video component. It is critical to know who is gaining access to entry points and AccessNsite will allow them to track that" The Concierge Desk, the Main Desk, and the Head Chef all have AIPHONE access that allows remote opening of garage and overhead doors. When there is a delivery at the loading dock, for example, the person making the delivery pushes the access control button and the Chef, located in the building at the other end of the tunnel access, can see who is at the dock and can grant access if desired. Advanced access control technology W.E. O'Neil's Project Manager, Brad Garlick stated, "We made great strides with access control on this project that will benefit Belmont Village in the long run. This was their first time to utilise this kind of access control technology and it will provide them with information they have never had before. In today's world, it is critical to know who is gaining access to entry points and AccessNsite will allow them to track that and so much more." Belmont Village is a perfect example of how American Direct and AccessNsite not only sell product alongside one another, but also effectively collaborate with each other, the general contractor, and the project owner in order to provide them with the single, most effective, cost efficient openings solution. Belmont Village opened in 2019 and has made great strides in building an impressive reputation for the classy age in place retirement community near downtown Chicago.
St. Anthony's Senior Living is located in Brookside, a charming historic neighborhood in the center of Kansas City, MO. The neighborhood is within a few blocks of the quaint Waldo and Country Club Plaza shopping districts. The building is on Troost Avenue, one of the major streets in Kansas City, MO. For the last few years, developers and entrepreneurs have focused on the transformation of Troost Avenue. From Ruby Jean's Kitchen and Juicery to Urban Café to new condo buildings to a foot bridge for children symbolically combining cultures and neighborhoods — the region is seeing revitalization and businesses on Troost are thriving as their customers are coming from Kansas and Missouri, building the region from the inside out. St. Anthony's Senior Living is an urban nine-story tower that features 120 independent living units St. Anthony's Senior Living St. Anthony's Senior Living is an urban nine-story tower that features 120 independent living units. Phase 2 will have 30 assisted living units and 50 memory care units. The majority of the building boasts natural sunlight from the floor to ceiling glass windows. Amenities include free underground parking, a lounge, library, community garden, community rooms, a putting green, daily mass with a resident priest, fitness center, full-service salon, convenience store, and a dog park. Schlage NDE80 locks A premiere Kansas City general contractor, Straub Construction, partnered with American Direct (AccessNsite solution provider) to provide Division 8 and 28 access control. Allegion's Schlage NDE80 locks were selected and American Direct Project Manager, Matt Fry, assisted in the programming, commissioning, and installation of the locks. This required setting up the IP address, identifying the communication based on the WiFi infrastructure, and setting up all of the identifying characteristics of the lock (what credentials would be assigned, access levels, etc.). Matt Fry stated, "The Schlage NDE80 locks and the access control system are so accommodating because you can group individuals' credentials together based on their access levels, such as housekeepers being grouped together based on the floor they work on, which prevents them from gaining access to floors they shouldn't be on." AccessNsite access control solution AccessNsite software could allow them to use the antenna of the Schlage NDE locks When AccessNsite came on board they were informed that St. Anthony's had already begun work with a company using a platform for the Schlage NDE locks that is a stand-alone product where you are required to physically be at the lock to update the access control details for that lock. If a tenant moves out or moves in, the administrator of the access control would have to enter the credentials in the cloud-based system on their phone, then they would have to physically walk to the lock, find the lock in the app on their phone, pair it, and then update the lock. AccessNsite had an easier way. Security Sales Representative, Heather Rolli coached the general contractor and made sure they realized that the AccessNsite software could allow them to use the antenna of the Schlage NDE locks and push the credentials directly out to the lock. This would mean that the access control administrator could centrally manage all of the locks right from their computer or phone and would not have to physically go to the lock to implement the changes. This would eliminate substantial time and effort on the administrator's end. PROX technology The Schlage NDE locks can use multiple technologies (125 kHz PROX or 13.56 MHz technology, MiFARE Smart Card), but the difference is that the 13.56 technology doesn't allow a card or fob to "excite" and that is a much more secure situation. The national contractor requested the PROX technology and AccessNsite was using the 13.56 technology. In order to avoid residents having to carry to credential cards, Rolli coordinated the solution so it registered matching fob credentials that the PROX technology was using. This meant that the fob format, bit structure, and facility code would be the same for all locks and only one fob would be necessary per resident. American Direct and AccessNsite made it super simple as far as ease of use" Secure access control system Even though there were two systems in use, this was seamless to the residents, making access control very easy wherever they needed to go. AccessNsite made every attempt to provide the best access control, but use the system the contractor already had in place. Straub Construction's Superintendent, Justin Briggs says, "American Direct and AccessNsite made it super simple as far as ease of use. It can't get much better for the residents to access their apartments. AccessNsite helped us integrate the exterior doors with the unit entry doors so the residents didn't have to carry two separate fobs. Things like that are extremely important in a senior living environment." Critical data exchange tools and API The work with St. Anthony's is a great example of how American Direct has taken on the next evolution of becoming a technology company. That technology can touch so many different areas of a facility or campus when the different platforms manage the housing, dining, and access control. AccessNsite simplifies the exchange of information by using critical data exchange tools and an API (Application Programming Interface) allowing interoperability and integration as multiple applications communicate with one another. Acquired by American Direct Procurement, Inc. (American Direct), AccessNsite is a total access control software solution with powerful systems interoperability and automation configurable to a building's distinct needs — irrespective of the requirement being of two or 2000 doors to secure multiple locations.
Experts sections