Grant Furlane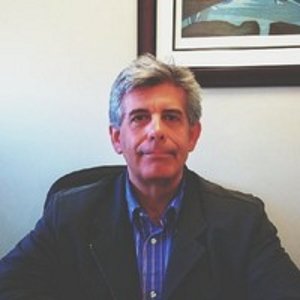 Grant Furlane
CEO,
LocoMobi World Inc.
Grant Furlane is currently working as a CEO at LocoMobi World Inc. He has 40 years of technology experience specializing smart city in transportation, network security, cloud computing, loyalty programs, and parking, transit, and tolling industries. Grant served as Chairman of the Neurological Hospitals Centers for Ability and the Board of Governors of Ontario Junior A Hockey and has investments in the Entertainment and Sports industries.
News mentions
With LocoMobi World's WorldStream Dispatch on-site, on-demand parking management system, there is no longer a need for expensive on-site personnel. LocoMobi World provides coverage only when required through automated on-demand requests, manual on-demand requests, or scheduled patrols. Using the WorldStream Cloud Portal, owners, property managers, and concierges can view the status of a request in real-time and track the location of activity on the system map. Tailored flexibility The system has unprecedented flexibility and can be tailored for commercial ungated and gated parking lots as well as condominium parking facilities using a variety of LocoMobi's proprietary equipment such as LPR Express, BriskPark pay stations, PassagePass payment system, Spot Informant, and BriskPark SmartDoor controller. Issues such as expired parking time, unauthorized vehicles, malfunctioning equipment, suspicious activity, and vandalism can all be monitored and dispatched by this system. Additional services LocoMobi World also can provide scheduled patrols or safe walks should tenants or customers request this. Although many paid systems have kiosks where you enter the plate, it has no way of knowing if the person actually entered the plate or left when expired without having to check all cars on site. WorldStream dispatch eliminates this issue with LPR controls. Using artificial intelligence, images of unwanted people, bikers, skateboarders, and cars are discovered and matched with plates. Benefits of WorldStream Dispatch system The benefits of using the WorldStream Dispatch system are substantial. Owners can save money on permanent security staff and insurance costs, respond to real-world issues with increased security only as needed, and owners receive real-time updates and full audit reports resulting in a seamless, cohesive operation. Initially, LocoMobi World will have 14 floater security vehicles that are ready to respond. Saving time and money "By combining parking and security requirements into one operating system, LocoMobi World can streamline operations and save owners and managers time and money," said Grant Furlane, LocoMobi World's CEO. "WorldStream Dispatch is a seamless, automated system that provides real-time peace of mind for commercial and condominium parking owners."
LocoMobi World is pleased to introduce the industry's first true tailgating solution that detects, alerts, and identifies violators: The Added Awareness Console & Advanced Alerts. The front desk console allows property managers to monitor their property via a live video stream from the CondoPark system LPR cameras, augmented with the real-time status of all license plate scans. The front desk is also notified when any vehicles are denied access, which allows them to take necessary action immediately. The Awareness Advanced Alerts uses an artificially intelligent engine to push real-time alerts to front desk personnel of all unauthorized and unusual behavior at the garage doors such as vehicle tailgating and trespassing pedestrians. Urban transportation infrastructure Property managers have the ability to customize and configure the alerts that best suit their needs of security, and give them peace of mind. "The safety of tenants is the top priority for Property Managers. The Added Awareness Console & Advance Alerts System provides a whole new level of security to parking garages" says LocoMobi World CEO Grant Furlane. "This frictionless, cost-effective, and easy to install solution will be a key selling feature to potential tenants. Future use would include smart-talking streets and signs, truly connecting cars and the urban transportation infrastructure. Our Smart City technology is connecting vehicles anywhere they travel" said Grant Furlane, CEO.
LocoMobi World announced its newest Cloud-Based Smart City cloud system, WorldStream. The ability to manage and track vehicles, objects, events, and setting integrated events, coupled with reports, allows multiple buildings, cars, and people to be linked and create a Smart City World. Functions and integrations The cloud portal provides thousands of access levels to transportation and building services through interactive devices. Integrations can be with new infrastructure and legacy systems as well. Integration can be done via device applications or at the cloud level. Anyone interacting with the system will have direct links to payment, reservations, security, and all the merchants and services in the community or city. The system is frictionless and very safe. Seamless experience "Our goal is to provide a seamless experience to the world," says CEO Grant Furlane. "We have set up many partnerships and continue to launch a very exciting platform that is proven and with many great references. The system can be full of in-house automation, or we can offer management services." Applications for integration WorldStream uses restful APIs for seamless integration. A powerful analytical engine provides powerful reporting, real-time access anywhere, anytime, and maintains system health checks, diagnostics, and self-healing.
Experts sections