Graeme Powell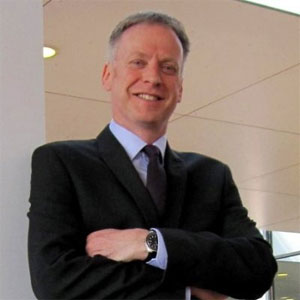 Graeme Powell
Director of PR & Marketing services,
Graeme Powell Marketing (GPM) Ltd
Graeme Powell is the Director of PR & Marketing services at Graeme Powell Marketing Ltd. He established Graeme Powell Marketing Ltd (GPM) as a specialist technical and security product PR & marketing consultancy. Today, the company operates across the UK, Europe, Middle East and South Africa. Geared to provide a mix of 'through the line' marketing support functions, GPM is tailored to provide manufacturers, distributors & end-users with a cost-effective route to professional marketing. Graeme Powell's experience within marketing management includes; Marketing Manager at Panasonic UK, and UK/Europe Product Marketing Manager at Dedicated Micros.
News mentions
GPM have supported the event by supplying comprehensive promotional media at zero cost in order to raise over £800 Celebrating Yorkshire day on Saturday 1st August and raising funds for Hearing Dogs for Deaf People charity, security industry PR & Marketing specialists, Graeme Powell Marketing (GPM), supported Lessian Motors to host the first ever Ilkley Rally and Run. On the day, participants drove their vintage, classic, and performance cars around 100 miles of picturesque Yorkshire Dales National Park remote and challenging roads. GPM Is Supporting Hearing Dogs For Deaf People Charity Commenting on the success of the first ever Ilkley Rally and Run, Graeme Powell, Director of PR & Marketing Services at GPM enthused: "Hearing Dogs for Deaf People is a national charity and centre of excellence in training hearing dogs to alert deaf people to everyday household sounds and danger signals. We are delighted to have supported the event supplying comprehensive promotional media, including press releases, website, advertising, eNews, fliers and on-event photography, all at zero cost for this very worthy cause, raising over £800. "Donations are still coming in from the day, so we are hoping for an increase to the initial sum raised. We are already assisting in the planning of next year's event and looking forward to an even better Ilkley Rally and Run in August 2016." After a successful completion of the run by all 60 competitors, the day ended back at Ilkley's Rugby Club, where drivers and passengers enjoyed a BBQ and live music into the late evening.
Experts sections