Gary Sykes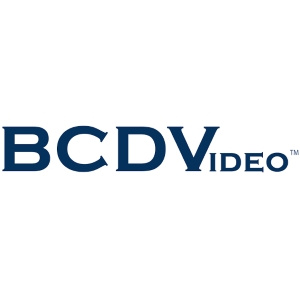 Gary Sykes
Territory Manager,
BCDVideo
Gary Sykes serves as the Territory Manager at BCDVideo. The company provides IP security storage and intelligent building network solutions.
News mentions
BCD International, the global video data infrastructure front-runner, announced the opening of the BCD International Inc. Netherlands Build Center, located in the southern Netherlands. Building on the unrivaled resources and services made possible by its partnership with Dell EMC, BCD is further strengthening this relationship with the opening of manufacturing facilities in key foreign markets throughout 2021. The strategic proximity of the Netherlands Build Center to central Europe sets the stage for a superior product and rapid distribution throughout the Europe, Middle East, and Africa region. Expanding business offerings Growing business in training, service, and support in video surveillance, analytics, computer vision, and artificial intelligence solutions to more customers The BCD Netherlands Center expands BCD's offerings, training, service, and support in video surveillance, analytics, computer vision, and artificial intelligence solutions to more customers. Expanding BCD's manufacturing from the U.S. to Europe also reinforces the company's OEM partnership with Dell by allowing broader reach in assisting local Dell customers and independent security integrators. "As cliché as it sounds, it truly is a win-win for us. Opening the Netherlands Build Center enables us to quickly deliver our superior surveillance solutions to our mutual customers within the European region, as well as locally support our strong Nordic and UK base of customers," said Jeff Burgess, Chief Executive Officer of BCD. Surveillance equipment BCD and Dell will continue to pool their strengths in technology effectively through the Netherlands Build Center to meet mutual customer security needs. This is made possible through BCD's powerful procurement system that runs through Dell's EMEA region, which will create high efficiency in surveillance equipment production, distribution, and education. "We are enthusiastic about BCD bringing their unique technology into the European marketplace and delivering these high-availability solutions to our customer base. Expanding these capabilities in the region will bring a new level of support and innovation to the region," said Kyle Dufresne, Dell Technologies – OEM Solutions. Video surveillance solutions BCD focuses on the creation of high-quality video surveillance solutions to suit customer needs As the global market for advanced storage solutions continues to expand, BCD's focus on creating concentrated regional centers drives the creation of high-quality video surveillance solutions that suit a wide range of customer needs. "Moving our product production into the Netherlands Build Center gives BCD a technology hub in the region, with localized revenue flow, support, and delivery—all while maintaining our standards of quality and innovation." Jeff Burgess Chief Executive Officer, BCD International, Inc. Infrastructure and expansion Located in Tilburg, Netherlands, the Netherlands Build Center is 600 meters (6,450 square feet) in size and is TAPA A and ISO270001 certified for ultimate security. The hub will work in sync with Gary Sykes, BCD's UK-based Regional Sales Director, and features workspaces for Implementation Engineers and System Engineers. The center has also been certified in Midrange Storage and Server services, as well as Converged Infrastructure. The Netherlands Build Center is the second of multiple manufacturing and engineering centers that will be introduced in 2021. Later this month, BCD will also open a center in Mexico City that will extend security servicing throughout Latin America. This will be followed by the anticipated opening of additional build centers within the APAC region in quarter two, as well as business sales offices in Hong Kong and Singapore. 
Wisenet WAVE VMS servers are based on BCDVideo's newest Apollo and Neptune Series powered by Dell EMC. Both series feature newest-generation Intel Xeon processors, dual RAID capabilities, redundant power supplies, worldwide remote secured system management, and a five-year on-site warranty. For enhanced data security, the warranty also includes data media retention, keeping any replaced hard drive on the premises for proper customer disposal. "BCDVideo servers are specifically designed for video processing and storage purposes enabling users to gain maximum value from our Wisenet WAVE VMS," said Tim Biddulph, Head of Product & Solutions for Hanwha Techwin Europe. "While possible to run Wisenet WAVE on virtually any manufacturers' servers, subject to a minimum specification, the pre-loaded servers we are offering will minimize installation time and ensure the highest level of reliability, performance, and compatibility." Each of the pre-loaded servers is equipped with high-performance Intel quad-core processors for fast, powerful and reliable processing of video Turnkey IP Surveillance Solution "The collaboration between Hanwha Techwin Europe and BCDVideo delivers the ultimate performance in a turnkey IP surveillance solution. Today's security projects demand best-in-breed technology and Hanwha's Wisenet WAVE certainly fits the bill." "We are thrilled that Hanwha chose BCDVideo as the platform to best deliver this technology," said Gary Sykes, Territory Manager, UK and Ireland - BCDVideo. Each of the pre-loaded servers are equipped with high-performance Intel quad-core processors to ensure fast, powerful and reliable processing of video for mission critical applications. Effortless Video Monitoring Introduced in January 2018, Wisenet WAVE makes it almost effortless to monitor up to 64 high-definition video streams. An auto-discover feature ensures connected cameras and a wide range of third-party IP network devices can be addressed and set up within just minutes. An intuitive 'drag & drop' tool makes setting up a display of live and recorded images on a single screen or video wall effortless with customizable layouts and sizes. Other key features include a virtual PTZ which – with just a simple click of the mouse – enables operators to zoom in to see close-up detail of any suspicious activity while motion detection and video analytics support can be configured to generate alerts when user-defined incidents occur.
Experts sections