Garrett Larsson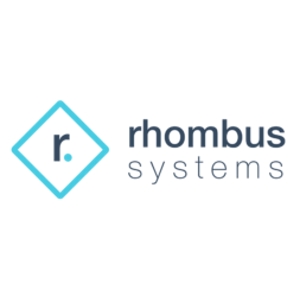 Garrett Larsson
Co-Founder and CEO,
Rhombus Systems, Inc.
Garrett Larsson is the Co-Founder and CEO at Rhombus Systems. Previously, he has worked for companies like Sophos, Mojave Networks, Asurion Mobile Applications, Lumitrend, and Qualcomm. Garrett holds a BS degree in Computer Science from Stanford University.
News mentions
Rhombus Systems, a cloud physical security platform, announces a strategic partnership with global real estate investment management company CA Ventures, through which Rhombus Systems will provide CA with a video security platform for multifamily and student housing communities. The platform will be capable of supporting an unlimited number of cameras and locations from one console – fully accessible from any web browser or mobile device. "The real estate sector has been going through a massive technological shift, accelerated in many respects because of the COVID-19 pandemic," said Mark Zikra, vice president of innovation at CA. "Aligning with technology companies is an absolute must to stay relevant in today's industry and provide a level of resiliency that's not achievable with traditional systems. Rhombus' AI software makes it possible to manage and improve internal operations while delivering an experience for our residents, which is our top priority." Remote access video security solution Rhombus Systems provides a centralized video security solution to help CA scale its security across its properties. By being cloud-based, Rhombus Systems provides 24/7 remote access and is not limited by the number of cameras, locations, or users it can host on the platform. This enables CA to standardize security and streamline operations for community managers to better serve their residents. Additionally, Rhombus Systems includes AI technology so that managers can receive alerts for specific events – such as trespassers, loiterers, and vandals – and easily share video with local authorities, promoting the safety of residents and their guests, as well as neighbors in the surrounding community. With its advanced security cameras and smart IoT sensors, Rhombus Systems is also exploring ways to help property developers like CA be more agile and resilient in the face of challenges like COVID-19. Commercial video security "Historically, trying to deploy a video security system is a major pain point for commercial real estate organizations with multiple locations," said Garrett Larsson, CEO of Rhombus Systems. "Organizations are often forced to go with subpar systems without realizing there's better options out there. That's why we designed Rhombus to be as simple and straightforward as possible to ensure video security is seen as a powerful operational tool rather than just a video recording device. This partnership with CA will show other commercial property owners how vital video security is in promoting an upscale and comfortable environment for tenants." Additionally, CA Ventures will take advantage of Rhombus' ability to integrate with other enterprise systems, including cloud access control and modern intercom systems. By leveraging these interoperable systems, CA will be able to elevate the guest experience by utilizing, smart technologies. Surveillance of the exterior of the building CA Ventures' and Rhombus Systems' first planned deployment will take place at Uncommon Tuscaloosa, an off-campus student housing community near the University of Alabama, and will feature more than 100 cameras throughout the exterior of the building, parking garage, and amenity spaces. "Innovation and technology are at the forefront of our strategic global vision," said Zikra, "Partnering with Rhombus provides a critical piece of our integrated building and operations platform that will supplement existing systems and processes that promote resident comfort."
Rhombus Systems, an enterprise video security startup, releases Unusual Behavior Detection (UBD) to quickly notify organizations when something is wrong. Last year, Rhombus Systems released their AI-Powered R1 security camera to provide organizations cloud-management, facial recognition, people analytics, and enterprise integrations at an affordable price point. Today's existing video surveillance systems are reactive and used only after an incident has already occurred. Rhombus is changing this by notifying users in real-time when something is wrong – all without ever having to monitor a video feed. Modern Video Security When UBD is activated, it begins collecting data and analyses the setting to determine what's normal for that particular space "We've been working on this feature for quite some time and are really excited to finally release it," said Garrett Larsson, Rhombus Systems' Co-founder and CEO. "We're providing organizations with modern video security where it's no longer required for someone to be tied to a desk or to continuously look at feeds. Instead, UBD monitors the environment and will notify you if there's an event you should look at. This removes the mundane task of monitoring video and provides organizations with more time to focus on other high-priority tasks while also maintaining a high level of security." When UBD is activated, it begins collecting data and analyses the setting to determine what's normal for that particular space. If the cameras capture an abnormal event, the system will send an immediate alert to a user's preferred notification method. Fall Detection Users also have the ability to review video footage containing only unusual behavior, making the task of reviewing large amounts of footage easily accomplishable in only a few minutes. UBD includes another new feature known as Fall Detection. By leveraging the camera's optics and processor, Rhombus can analyze human postures and movement, such as sitting, walking, running, and etc. With this, the cameras can accurately track movements and issue alerts when a person has fallen down within an organization. For example - if a person has collapsed, it would normally take 5-10 minutes to notify the appropriate personnel. However, with UBD, as soon as someone falls, the system will recognize this event and notify the right person via phone, email or Slack. Provide better visibility Many of our customers have told us that their previous system didn't shed any light into what was happening during the day" By combining human posture analysis with unusual behavior, Rhombus can send alerts when a fight, argument, medical emergency, robbery, or any other unusual event has occurred allowing for a wide array of business applications. "We've built UBD to provide better visibility throughout large organizations," said Brandon Salzberg, Rhombus Systems' VP of Engineering. "Many of our customers have told us that their previous system didn't shed any light into what was happening during the day." "We wanted to provide a solution that concentrated on solving this problem, so we developed a system that can detect over 100 key body points and classify over 10,000 poses, which will help organizations save time by filtering out events that are unimportant, and instead, focus on the events that are." UBD Highlights Here are some of the highlights of Unusual Behavior Detection (UBD): Human Posture Analysis – The cameras are able to understand human postures, such as walking, sitting, standing, and more. Unusual Behavior – The cameras can analyze the environment, collect data, and distinguish what's normal, or abnormal, for a particular space and send real-time notifications when an unusual event has occurred. Fall Detection – By combining posture analysis and unusual behavior, when a person has fallen, users can receive an immediate notification. Advanced Video Indexing – Rhombus's video indexing provides the ability to review large amounts of footage in minutes and filter to see specific events such as motion, human, face, fall, or unusual behavior. Mobility and Flexibility – Users can provide better security to their organization without being tied to a system or desk. UBD monitors a space and alerts you when an event has occurred.
Rhombus Systems, an enterprise video security startup, is redefining video security for businesses around the world with their AI-powered security camera – the Rhombus R1. This next-generation security camera has the ability to learn and alert users to an unidentified person, making threat detection faster than ever before. Rhombus's video security system continuously analyses video to help organizations better secure their physical spaces. Today the company announced a $3 million seed round led by Lemnos Labs, with participation from Promus Ventures and Portfolia, to help accelerate its growth and transform video security. With Rhombus, users have the power to trust or flag certain faces giving it the ability to pre-emptively detect potential threatsRhombus Systems is a major advancement to outdated CCTV systems that encounter a wide range of problems, such as bulky hardware, difficult installations, complicated servers, outdated network video recorders (NVRs) and the risk of becoming compromised. The R1 solves these issues and can even examine its environment, people, objects and motion to improve its overall performance. Pre-emptive Detection Of Potential Threats "Traditional business video security is outdated," said Garrett Larsson, Rhombus Systems Co-founder and CEO. "By combining AI and computer vision, we are able to offer a video security system unlike any other. Modern businesses and organizations want better technology, and our system symbolises the first step, and our commitment, in providing next-generation solutions to better understand and protect our spaces." With Rhombus, users have the power to trust or flag certain faces giving it the ability to pre-emptively detect potential threats. For example, if the cameras identify an individual or object that is prohibited from a school campus or business, the system can provide their location and alert the appropriate personnel with real-time notifications, all without having to monitor a video feed. The system can also count and record the number of unique people, measure foot traffic, and pull quantitative data to help businesses understand how their space is being utilised. Cloud-managed Secure Access System Rhombus is entirely cloud managed, allowing users to securely access their system from any computer or mobile device"We previously managed a system that couldn't scale with our growth," said Arik Levy, CEO of Luxer One which makes package delivery smart lockers. "They seem to have really taken their time in solving the problems that exist with traditional systems. The productivity and features we've gained was like a breath of fresh air." The Rhombus R1 cameras are plug-and-play – meaning they can be setup, taken down, and moved in a matter of minutes providing unique flexibility and scalability. Rhombus is entirely cloud managed, allowing users to securely access their system from any computer or mobile device. End-to-end encryption and automatic firmware updates come standard to ensure the system itself is secure. Seamless IT integrations, such as single sign-on (SSO), Office 365, and Slack are included to make managing the system and user-experience effortless. Rhombus's $3 million seed round will allow them to execute its vision in replacing outdated video security systems to better protect organizations, as well as accelerate its growth into different sectors, and recruit more talent for sales and marketing.
Experts sections