Derek Watkins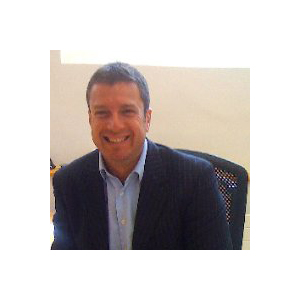 Derek Watkins
Vice President of Sales EMEA & India,
Opengear
Derek Watkins is the Vice President of Sales EMEA & India for Opengear. He manages Opengear's partnerships and marketing strategies in EMEA and has over 25 years of sales and sales management experience. Before Opengear, Derek was Sales Director EMEA for Server Technology where he developed and implemented the company's sales and marketing strategy and led sales of power distribution and monitoring solutions for the critical facilities market. Prior, he held senior roles within several specialist data center organizations, including AFCO Systems, where he forged his extensive experience in the sector.
News mentions
New distribution agreement offers international channel partners better access to full portfolio of smart solutions Opengear, a provider of critical infrastructure management solutions through advanced console servers, remote management, monitoring, and cellular out-of-band products, announces a new distribution agreement with Hardware Group serving channel partners across Europe and Southern Africa. Hardware Group is an international provider of advanced IT solutions, services and support with accreditations across multiple vendors. With offices in the UK, USA, Nordics and South Africa, supported by a global logistics operation, Hardware Group can reach the needs of organizations worldwide. Expanding Distributions "Our relationship with Hardware Group spans six years and expanding our distribution deal to cover more of Europe and Southern Africa is recognition of the successful association that has helped our partners across the regions deliver high value solutions," explains Derek Watkins, Vice President of Sales EMEA & India for Opengear, "Hardware Group has a highly complementary product portfolio which provides the key elements that help our channel partners deliver innovative out-of-band solutions that enhance network resilience and we look forward to growing together in these new market." Opengear has enjoyed continuing double digit year-on-year growth based on engaging with partners and customers, continued innovation and teaming up with great distribution partners such as Hardware Group. The new agreement includes the full portfolio of Opengear products which are offered alongside a wider range of accessories and third party add-ons to provide partners with a simple and efficient product acquisition and delivery process. High Standards And Service Excellence Hardware Group is ISO 9001:2015 and ISO 27001:2013 certified by ISOQAR as part of a company ethos commitment to high standards, service excellence, continuous improvement, efficiency and legislative compliance. Hardware Group also offers a range of value added services including deal registration programs, product demonstrations, customization, integration, technical evaluation and extensive vendor support. Simon Fieldhouse, CEO for Hardware Group commented, "Opengear has been a great vendor partnership for us for many years and we are pleased to extend our distribution agreement to cover more countries and products. Our extensive networking portfolio offers a complementary fit for Opengear's smart out-of-band connectivity appliances and we look forward to a beneficial relationship that will help channel partners deliver solutions that dramatically improve availability for mission critical systems."
Opengear will also be showcasing its cellular-enabled ACM remote site management and IM infrastructure management devices Opengear, a leading provider of critical infrastructure management solutions through advanced console servers, remote management, monitoring, and cellular out-of-band products, will offer the first public demonstration to Cisco partners of its new Resilience Gateway product line featuring support for multi-carrier, dual SIMs that expand carrier diversity and increase network uptime. As an exhibitor at Cisco Live Berlin 2016 (stand: E54 – World Exhibitor), the event will showcase the largest product portfolio offered by Opengear to support the growing remote infrastructure management sector. With these new models – which include all the features that earned the original Resilience Gateway its popularity among Cisco partners and global enterprises – Opengear is continuing to expand on a successful product line which is helping in the delivery of new highly resilient networks and high value managed services. Maintains Secure Access And Control Of Infrastructures At Remote Sites The new Resilience Gateway models include true out-of-band management via Opengear's Smart OOB™. This technology maintains secure access and control of all infrastructures at remote sites during network outages to minimize downtime, as well as smart, event-based auto-remediation of common problems based on custom scripts. The Resilience Gateway ensures maximum WAN connectivity through Failover to Cellular™ to high-speed 4G LTE networks, with failover and fallback that is immediate, transparent, and automatic. Embedded cellular with multi-carrier capabilities – as well as compatibility with global carriers – make it possible to match the best cellular carrier to each remote site. Opengear's Lighthouse CMS makes the management of distributed enterprise locations efficient and easy to scale from a few locations up to global deployments. Cellular-Enabled ACM Remote Site Management And IM Infrastructure Management Devices Opengear will also be showcasing its full range of cellular-enabled ACM remote site management and IM infrastructure management devices offering transparent failover to 4G/3G cellular networks using simple and reliable IP Passthrough. This technology allows business operations to continue while IT teams resolve connectivity issues with the primary Internet connection. The Opengear platform provides serial connectivity to routers, switches, firewalls, and PDU consoles to help administrators troubleshoot network problems and includes transparent "failback" when the primary connection is restored. The technology has been tested extensively with Cisco devices and complements Smart OOB capabilities to monitor critical network and power devices, alerting admins to important events. "Our partners delivering enhanced managed services and our community of end-customers require distributed networks that are resilient with remote sites accessible even when a primary connection goes down," says Derek Watkins, Vice President of Sales EMEA & India for Opengear, "The addition of the new Resilience Gateway products is a recognition of the wide diversity in connectivity scenarios and with 7 core product families and dozens of configuration options within each, Opengear is now clearly the supplier with the most complete and feature rich line-up serving the critical infrastructure management segment. 2016 will continue to see us develop innovative new technologies and products to meet the needs of our customers." New Regional Sales Manager For Central Europe Opengear has experienced double digit revenue growth across EMEA during 2015 and added 26 new partners to over 100 existing partners served through leading distributors across the region. To support this expanding community, Opengear has appointed Nadir Yilmaz, an experienced IT industry executive as Regional Sales Manager for Central Europe. Opengear products are deployed at thousands of sites across the globe as part of resilient network and device management use cases including hundreds of deployments within ongoing managed services contracts. Opengear will be demonstrating its full product portfolio at Cisco Live, the flagship technical training, networking and education event which runs from 15th to 19th of February in Berlin, Germany.
Experts sections