Dean Bolton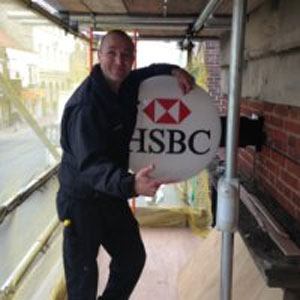 Dean Bolton
Managing Director,
Eyewatch Security
Dean Bolton is the Managing Director at Eyewatch security. His skill set includes corporate security, personnel security, security training, security operations, security management, remote site security etc.
News mentions
A five-acre logistics site in the UK blighted by break-ins and theft of diesel is now being protected by a system that includes a combination of 30 highly reliable detectors from OPTEX, one of the world's leading detection technology manufacturers. Established in 1995, Intake Transport operates one of the largest fleets on the British road today with one main depot and three satellites around the country. The main depot experienced a number of incidents where diesel was being stolen directly from the tanks of the trucks, most severely over a bank holiday weekend when it was closed for three days. Each vehicle holds at least £600 worth of diesel, and added to the cost of the damage to the bespoke painted vehicles when intruders tried to enter the cabs and steal scrap metal from the trailer, the overall cost to the business ran into many thousands of pounds. OPTEX Intrusion Detection Sensors Eyewatch Security was approached by the Director of Intake Transport for a solution. The system designed by Eyewatch includes 30 OPTEX intrusion detection sensors to provide a layered protection around the site. Five AX infrared beams create a 'virtual perimeter fence' around the compound where the trucks are parked; six BX-80 outdoor PIRs provide a curtain of detection to protect the outdoor perimeter along the fence. Ten battery-operated high mount HX-80 sensors provide volumetric detection to secure the approach to the office building; and 25 VX-402 hardwired detectors add additional security at the entrance and around the rest of the site. The extensive system is linked to five cameras that are remotely monitored at Eyewatch's HQ so that if an intrusion is detected, the incident can be 'seen' and responded to. Each of the Intake drivers is given a code to set and unset the system so that they do not cause any false alarms. System Success Richard Burgin, director of Intake Transport: "Since the system was installed, we haven't had any attempted break-ins and no false alarms either, now that the drivers have become used to the routine. I am incredibly impressed with the reliability of the OPTEX detectors and the peace of mind this has provided us as a business. "Diesel and scrap metal theft has become a prevalent problem nationwide and in Scunthorpe, we are seeing many businesses suffering from similar problems as Intake Transport," says Dean Bolton, Managing Director of Eyewatch. "We have now installed a top level security system that will protect the compound and all of the valuable trucks within it for many years to come."
10 OPTEX VX 12m PIRs have been installed along the perimeter of eachof the fields that are alsoremotely monitored The success of a security installation using OPTEX detectors to protect against the theft of expensive machinery and equipment at an arable farm in the North West of the UK has led to a similar system being deployed to protect turbines at a neighbouring windfarm. Edward Fowler and his brother run the arable farm in the same region and had experienced a number of break-ins, with diesel being stolen and damage caused to farmyard machinery. Comprehensive And Advanced System They approached local installer Eyewatch Security who specified a system that includes 15 wireless VX outdoor intrusion detectors linked to two PTZ cameras, which are remotely monitored by Eyewatch. Should any alarms be received, a rapid response vehicle is dispatched to investigate. Managing Director of Eyewatch Security, Dean Bolton, specified a similar system to protect two sets of turbines that are also on Edward's land; 10 VX 12m PIRs have been installed along the perimeter of each of the fields that are also remotely monitored. Edward says the system gives everyone peace of mind that the machinery in the farmyard and the turbines on the windfarm are protected: "We had some issues previously that we did not feel our security system was suitable to deal with, so we wanted something more comprehensive and more advanced," he says. "The new solution not only protects all the equipment, but also has a health and safety element to it as well; when workers on the farm arrive and leave, we have a record of who is on site." Monitors Intrusion Detection In Remote Or Isolated Sites Ricky Miwa, Managing Director of OPTEX Europe says outdoor 12m PIR sensors provide a great solution to monitor intrusion detection in remote or isolated sites: "The VX series is one of our bestselling sensors and has sold in excess of one million worldwide," he says. "One of the main reasons is its reliability and that the presence sensor features small animal immunity which drastically reduces unwanted alarms triggered by wildlife, which is an important feature when protecting a farmyard and windfarm. "Ideal for event-driven CCTV applications, the VX, which can be hard-wired or wire-free has three models in the range, each with a detection pattern of 12 metres x 12 metres. The detection pattern of 90 degrees with 12m range can be rotated through 180 degrees allowing flexible mounting of the unit," Ricky concludes.
Following deployment of OPTEX detectors no more vandalism occured on the boat A dredging boat moored near Scunthorpe and attacked by vandals who smashed lights and temperature gauges, is now being protected by a GSM based intrusion detection system using an OPTEX outdoor sensor and linked to an alarm receiving centre (ARC). Ebsford Environmental was working to remove silt along the Bottesford Beck tributary that feeds into the River Trent for four weeks as a flood prevention measure. While the dredging boat was moored overnight, the vessel was vandalised, and although it did not stop the team from finishing the job, it was both time consuming and costly to repair. Dean Bolton, Managing Director at Eyewatch Security, was approached by Ebsford Environmental and recommended a VX402 GSM system that comprises an OPTEX outdoor PIR incorporating a GSM transmission module developed by TAD Electronics, monitored remotely at Eyewatch's ARC. Nick Oxley, Site Foreman for Ebsford Environmental says that the OPTEX solution gave him peace of mind: "Although the damage was fairly minor, it was still a huge inconvenience to take the boat out of action to be repaired," he says. "And who knows, the damage could be worse next time. "After the detector was installed we did not have any further issues, there was no more damage and we also did not have any false alarms." Dean Bolton, Managing Director at Eyewatch Security says large parts of Scunthorpe are now protected by OPTEX detectors: "We specify OPTEX detectors on most sites we work on due to their reliability and solid design. As in this situation, the detector worked as an excellent deterrent and no further damage was done to the dredging boat." Ricky Miwa, Managing Director of OPTEX Europe says, "The combination of the VX402 sensor with the GSM transmission technology provided by TAD Electronics provides a great solution to monitor intrusion detection in remote or isolated sites. This outdoor sensor features small animal immunity which drastically reduces unwanted alarms triggered by wildlife, which is an important feature when protecting a boat moored on a river bank.
Experts sections