David Petratis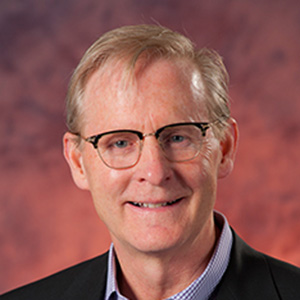 David Petratis
Chairman, President and Chief Executive Officer,
Allegion plc
Prior to being named CEO of Allegion, Dave served as chairman, president and CEO of Houston-based Quanex PBuilding Products Corporation, maker of engineered materials and components for building products. Under his leadership, Dave guided Quanex through one of the construction industry's toughest economic periods. In addition, his team grew the company organically and through acquisition, creating global product leadership positions. Dave also strengthened the company's culture around one brand, core values, health and safety. Before joining Quanex in 2008, Dave served as president and CEO of the North American operating division of Schneider Electric, a market-leading brand of electrical distribution and industrial control products, systems and services. He also served as COO of the company before his promotion in 2004. From 1996 to 2003, Dave served as president of MGE UPS Systems Americas, a privately held manufacturer of power supplies. He joined MGE from EPE Technologies, where he served as vice president of operations. During his tenure as president at EPE, he was part of its leveraged buyout by Management and Financial Partners, resulting in the creation of MGE UPS Systems.Dave began his career at Square D Company, a circuit breaker manufacturing facility, where he managed the Square D plant in Columbia, South Carolina. The company was acquired in 1991 and is now a subsidiary of Schneider Electric. Dave has been a director of Gardner Denver— the global manufacturer of industrial compressors, blowers, pumps, loading arms and fuel systems— since July 2004. He has also held positions on the board of directors of the University of California, Irvine Graduate School of Management, the California State (Fullerton) Quality Advisory Board, and Project Independence, a community agency in Costa Mesa, California for the developmentally disabled. David also served on the board of governors of National Electrical Manufacturers Association (NEMA) and the International Electrical Safety Foundation.
News mentions
Allegion plc, the foremost global security products, and solutions provider, recently made donations to hunger-relief organizations around the world amounting to more than $500,000. These one-time gifts were designated on behalf of all Allegion employees to help support the growing number of people facing food insecurity in the wake of the ongoing COVID-19 pandemic. Values and financial support "As we close out what's been a very challenging year for many, it's important to reflect on our blessings, but also the needs of others," said Allegion President, Chairman and CEO David Petratis. "If there's one Allegion value that I know our global team members hold very close to their hearts, it's serving others, not yourself. Giving financially where we see a great need at our local foodbanks and other hunger-relief organizations is more important than ever given the impact COVID-19 has had on our communities." Organization network Nearly half of the funds will support Feeding America – the largest hunger-relief organization in the United States – and its community affiliates. The organization has a network of 200 food banks and 60,000 food pantries and meal programs, providing meals to more than 40 million people each year. The remaining financial gifts are supporting additional hunger-relief organizations in communities throughout countries where Allegion operates, like Australia, Canada, Germany, India, Italy, Mexico, and New Zealand, among others. Donations and additional support Allegion and its team members regularly give back to the communities where they work and live. In addition to the December hunger-relief donations, during the calendar year 2020, Allegion provided more than $450,000 in support to community organizations and non-profits around the world, including Habitat for Humanity, the American Heart Association and Ronald McDonald House Charities. The company also contributed nearly $1 million in in-kind security product donations – which included hardware for homes, as well as hundreds of bicycle lights and locks for essential healthcare workers in need of safe commutes to work. Throughout the COVID-19 pandemic, Allegion additionally supported healthcare providers with a total donation of 45,000 masks. Frontline workers "At Allegion, we're grateful for essential and frontline workers – those servant leaders who are fighting this pandemic and its negative impacts, like hunger, every day." "And we're thankful we can give back at a time when it's needed most," Petratis added.
Fourth-quarter net revenues increased 5.5 percent compared to the prior year period Allegion plc, a leading global provider of security products and solutions, recently reported fourth-quarter 2014 net revenues of $573.5 million and net earnings of $35.6 million, or $0.37 per share from continuing operations. These results include charges related to Venezuela currency devaluation, restructuring and one-time separation costs. Excluding these items, adjusted net earnings were $73.2 million, or $0.76 per share, up 26.7 percent compared with 2013 adjusted EPS. Fourth-quarter net revenues increased 5.5 percent compared to the prior year period (up 7.6 percent on an organic basis). The Americas segment increased total revenue by 8.4 percent, driven by low single-digit non-residential growth, mid-single-digit residential growth, Venezuela pricing actions and acquisition revenue offsetting Canadian dollar currency headwinds. The Asia Pacific segment grew revenue 17.0 percent, due to strength in the system integration and mechanical hardware businesses. The EMEIA segment revenues were down 10.3 percent, predominately driven by unfavorable currency exchange. Fourth-quarter operating margin was 11.0 percent, compared with 16.9 percent in 2013. Fourth-quarter adjusted operating margin was 18.6 percent, compared with 18.0 percent in 2013 - an increase of 60 basis points. Adjusted operating margin was up year-over-year as favorable price, volume leverage and productivity more than offset increased investments and inflation. Full-Year Results Full-year 2014 net revenues were $2,118.3 million, an increase of 2.4 percent compared to the prior year (5.0 percent on an adjusted basis). Full-year 2014 operating margin was 15.4 percent, compared with 11.6 percent in 2013. Full-year 2014 adjusted operating margin was 18.7 percent, compared with 18.3 percent in 2013 - an increase of 40 basis points. The improvement in operating margin reflects operating leverage on revenue growth that offsets incremental investments predominately in new product development. Net earnings from continuing operations for the full-year 2014 were $186.3 million, or $1.92 per share, compared to $35.9 million, or $0.37 per share, for the prior year. Adjusted net earnings from continuing operations were $241.8 million, or $2.49 per share for the year ended December 31, 2014, compared to adjusted net earnings from continuing operations of $209.0 million, or $2.18 per share for the prior year reflecting a 14.2 percent increase. Adjusted net earnings and adjusted EPS were better than the prior year, reflecting operational improvement net of investments and a lower effective tax rate offsetting share dilution and higher interest expense. "In our first year of operation as a stand-alone public company, we made significant progress on new product introductions, improved EMEIA margin performance, realised a reduction in the effective tax rate, and continued to focus on providing a safe environment for our employees. I am proud of the Allegion team and the execution and results achieved in a challenging environment," said David D. Petratis, chairman, president and chief executive officer. "We are well-positioned to actively participate in the recovering commercial construction markets with our focus on products and solutions to better serve the customer."
Allegion will webcast its conference call for analysts and investors live over the Internet Allegion plc, a leading global provider of security products and solutions, will release its 2014 third-quarter financial results on Thursday, October 30, 2014 before the market opens. Later that morning, David D. Petratis, chairman, president and chief executive officer, and Patrick Shannon, senior vice president and chief financial officer, will conduct a conference call for analysts and investors beginning at 8:30 a.m. E.T., to review the company's results. A real-time, listen-only webcast of the conference call will be broadcast live over the Internet. Individuals wishing to listen can access the call through the company's website at http://investor.allegion.com. The conference call may also be accessed by dialing (866) 516-0797 in the United States and (708) 290-1138 internationally, and entering the Conference ID 147 356 49. Listeners should dial in at least 10 minutes prior to the start of the call. For those unable to listen to the live event, a replay will be available on the company's website at approximately 4 p.m. E.T. October 30, 2014. Allegion debuted in December 2013 as a standalone, publicly-traded company following the spinoff of the commercial and residential security businesses from Ingersoll Rand.
Experts sections