Chris Newman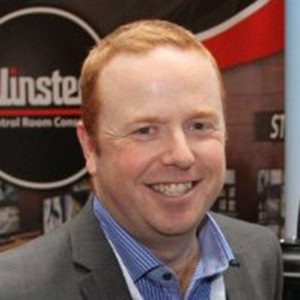 Chris Newman
Director,
ITS Products Limited
Chris Newman's role at ITS Limited is to enhance and develop the existing product range to meet client needs in its traditional area of CCTV as well as certain other market verticals.
News mentions
ITS Products Limited has developed a recess mounting kit for the VB series of Canon mini-domes that preserves optimum coverage for end-users while minimizing visual impact of the camera on its surroundings. Enhanced Personal Safety and Security The mounting kit is designed for environments where the camera must function to full potential without distracting people or compromising building aesthetics. Installers will benefit from the unit in scenarios such as hotel corridors where proprietors want guests to be reassured as to their personal safety and the security of their belongings but at no time feel that surveillance is excessive. Chris Newman of ITS Products said: "CCTV in leisure destinations can be a delicate balance and while visitor safety is at a premium, no guest wants to feel they are walking along a prison landing with cameras leaping out at them. Architects and interior designers are taking increasing interest in the final aesthetics of their buildings and often regard a poorly-mounted camera as tantamount to drawing a pair of spectacles on the Mona Lisa." Flexible Mounting Options The Canon VB series of domes out performs competitor brands by producing exceptional optical results from a compact camera body that is among the smallest on the market but does not compromise image quality. The ITS Products recess mounting kit now renders the cameras even more discreet by allowing them to merge with surrounding superstructure. The simple design enables the integrator to install the kit into a variety of ceiling materials using either fixing screws or clamping wings. Once the mount is secured, the Canon dome is fitted into place. Finally, a curved cover fits over the whole assembly giving a simple aesthetic effect with only the camera bubble (less than 50mm in diameter) now visible. The cover is held in place using magnets so ensuring that the whole installation is an extremely quick process. As standard, the cover is manufactured with a matt white powder-coat finish suitable for painting on site to match the environment. Alternatively, ITS Products can supply the cover in a variety of RAL colors to meet customer requirements. The ITS-S-RK recess mounting kit is available now exclusively from Canon resellers. Further details are on the ITS Products website.
Experts sections