Candice Aragon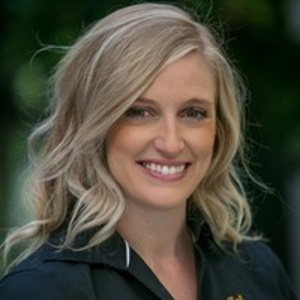 Candice Aragon
Director of Marketing,
PSA Security Network
Candice Aragon is the Director of Marketing at PSA Security Network. Previously Candice Aragon was the Vice President of Marketing at Bellco Credit Union.
News mentions
PSA Security Network (PSA), the world's renowned systems integrator consortium, has announced a structure change among its executive leadership team, which affects both PSA Security and USAV. PSA Security Network's Chief Executive Officer (CEO), Matt Barnette made the adjustments to the executive leadership team to reflect his belief that each team member's role should be focused. Executive leadership change "We have an extremely talented team at PSA. Over the past six months, I have been evaluating the team structure to ensure we have our vital employees in the correct roles," said PSA Security Network's CEO, Matt Barnette, adding "After much consideration, I have made these changes that will help poise PSA for 2022 and beyond. I'm excited for the upcoming year and know this team can accomplish great things." PSA's leadership team structure is as follows: Matt Barnette, Chief Executive Officer (CEO) Ric McCullough, President Stephen (Steve) King, CFO (retiring in September 2021) Candice Aragon, Vice President of Marketing and Events Anthony Berticelli, Vice President of Operations Tim Brooks, Vice President of Sales Carol Philp, Vice President of Accounting and Finance Chris Salazar-Mangrum, Vice President of Technology Partners Patrick Whipkey, Vice President of USAV New hire in HR division Tim Brooks, previously responsible for Sales and Vendor Management, will now focus efforts solely on Sales, while Chris Salazar-Mangrum, previously Vice President of USAV, will now focus on technology partners for both PSA and USAV. This change also represents a promotion for Patrick Whipkey, formerly the Director of USAV. In addition to the leadership changes, PSA Security Network has also made a key hire in Human Resources, with the addition of Cate Jenkins and has promoted PSA's Project Manager, Katie Blough, to the role of Customer Success Manager. These changes reflect the importance of relationships to PSA, both internally on employee well-being and externally on the experiences of members, owners and partners.
PSA Security Network (PSA), the world's largest security and systems integrator consortium, and USAV, a division of PSA, have announced that general registration has opened for PSA TEC 2021. Discounted early bird pricing is available until March 4, 2021, for all attendees. This year, TEC will be a hybrid event with a small in-person presence for executives of PSA and USAV member and owner companies and a virtual conference open to all levels of systems integrators. "With COVID-19 concerns, we still want to bring people together in a safe manner for top-notch education and networking, while also providing an option for those who cannot travel just yet," said Candice Aragon, Director of Marketing at PSA Security Network (PSA), adding "We look forward to being able to be together again, though in a limited capacity." PSA TEC 2021 PSA TEC 2021 will be held from May 3 to May 6, 2021. The live portion will be at the Sheraton Downtown in Denver, Colorado. This is the premier education and networking event for all professional systems integrators in the security and audio-visual markets. The in-person education will be focused on executive leadership while the virtual courses will cover a variety of learning tracks including cyber security, managed services, next-generation leadership, management, marketing and sales, operations, procurement and technical. Sessions for systems integration professionals Certifications from renowned industry associations and vendors will be offered virtually The educational content includes sessions for systems integration professionals with a desire to stay relevant and thrive in changing markets through personal and professional development. Certifications from renowned industry associations and vendors will be offered virtually, so technicians can get the training they need without the need to travel. A complete list of the sessions can be found on the official website. "We are excited about both the live and virtual content of TEC 2021, including new NexGen education powered by USAV," said Anthony Berticelli, Vice President of Operations at PSA Security Network (PSA). Anthony adds, "The virtual sessions will be live-streamed allowing attendees to have high-impact connections with presenters." Socially distanced trade show PSA will also celebrate its 50th anniversary at the live event, in addition to awarding the prestigious Paul Marcus Award. TEC 2021 will feature major manufacturers and service providers in a socially distanced trade show, as well as offer private meetings for systems integrators and sponsors. A virtual trade show will also be available.
PSA, the security and systems integrator consortium, announces it will cancel TEC 2020 due to COVID-19. Originally PSA's leadership team sought to reschedule the April 2020 event for later in the year but has resolved to cancel altogether after more examination. "It was a very difficult decision to cancel TEC for 2020 and our team worked hard to find other solutions," said Candice Aragon, PSA's director of marketing. "Ultimately, with the uncertainty in the world right now, it is hard to plan an event when we do not know how our industry and integrators will be affected in the coming months. We are focused on keeping PSA operating as regularly as possible and providing the support our integrators need in these challenging times." Frequently asked questions PSA has released frequently asked questions for registered attendees, speakers and sponsors of TEC 2020. TEC 2021 will be held May 3 – 6, 2021, at the Sheraton Downtown Denver in Denver, Colorado. PSA is also rethinking its annual Leadership Convention in October. Organizers are considering an event entirely dedicated to serving PSA integrators and partners Organizers are considering an event entirely dedicated to serving PSA integrators and partners with specialized content and networking that will allow them to reinvent their businesses in a post COVID-19 economy. More information about this event will be released in the coming weeks. PSA is hosting a series of COVID-19 Roundtable webinars to discuss how the virus is impacting integrators. In addition to the webinars, PSA has compiled numerous resources specific to the security and AV industries to help integrators navigate these challenging times. Successful systems integrators PSA is the systems integrator consortium made up of the most progressive security and audio-visual systems integrators in North America. Combined, PSA members boast over 400 branch locations, employ over 7,500 industry professionals and are responsible for over $4.5 billion annually in security, fire, life safety and pro audio-visual installations. PSA's mission is to empower its owners to become the most successful systems integrators in the markets they serve. PSA brings this mission to life by partnering with product and solution providers, delivering unparalleled education and training programs and by offering a variety of distinctive services that can enhance any company's operations.
Experts sections