Bruce McIndoe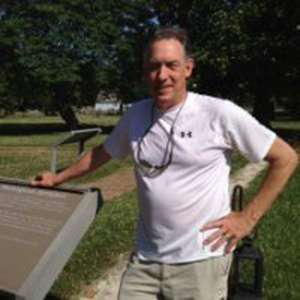 Bruce McIndoe
CEO,
iJET International
Bruce is a recognized leader in the risk management, travel, and intelligence industries. An iJET founder, Bruce has been the key contributor to the company's strategic growth, securing its position as a leader in business resiliency with the development of the Worldcue®Global Control Center. Prior to joining iJET, Bruce was founder and CEO of CSSI, an Inc. 500 and four-time Washington Technology FAST 50 company that developed software for the intelligence community. He has also served as a lead architect on intelligence programs for the US government. He is a trustee of Allegheny College, where he received a BS in Physics, and holds a MS in Computer Science from Johns Hopkins University.
News mentions
Clients will continue to receive the core services of travel tracking, trip briefs and alerts iJET International, Inc., a leading provider of integrated risk management solutions, announces the acquisition of Aon's WorldAware book of business and the WorldAware brand to further iJET's strategic efforts to expand globally. Clients will continue to receive the core services of travel tracking, trip briefs and alerts. "We have strategically positioned for growth through acquisition for years. WorldAware was a natural fit both in vision and geographical locations," said Bruce McIndoe, CEO of iJET International. "We welcome the talented employees who have joined the iJET team." Additional details about this acquisition are forthcoming.
The GBTA Foundation, the education and research arm of the Global Business Travel Association, recently announced the launch of the new Travel Risk Management Maturity Model (TRM3™) Self-Assessment Tool. The update to the TRM3 tool was created in partnership with iJET International thanks to a special task force of GBTA members and industry experts. 20 Percent Of Organizations Lack A Risk Management Plan "This single biggest issue for our members right now is duty of care," said Michael W. McCormick, GBTA Executive Director and COO. "A recent lightning poll survey of our global members following the terror attacks in Brussels showed 20 percent of organizations do not have a risk management plan in place and an additional 8 percent are unsure if they have a plan. Clearly there is work that still needs to be done. The new TRM3 tool is designed to help companies evaluate their risk management program and identify opportunities for improvement." "Empowering organizations to protect their people, assets and reputation with the right solutions. That is why we come together to share best practices and provide operational standards for success," said iJET CEO, Bruce McIndoe. "At the end of the day, keeping people safe is really what matters." Effective Improvement Across Multiple Process Disciplines The new tool is a major update over the current TRM3 tool in place and now assesses each key performance area of a travel risk management program in greater detail and also provides specific recommendations to help companies take their program to the next level. The TRM3 can help guide efficient, effective improvement across multiple process disciplines within an organization – legal, HR, travel, safety, security and business continuity. The self-assessment tool looks at the following 10 categories: policies and procedures, education and training, risk assessment, risk disclosure, risk monitoring, risk mitigation, response and recovery, notification, data management and program communication. Based on the answers, it rates the program from "Level 1" defined as reactive up to "Level 5," which is defined as optimized indicating that the travel risk program is integrated throughout the organization.
iJET, a leading integrated risk management solutions provider, announced recently the launch of Powered by iJET, a new business unit that will enable organizations focused on people and locations to deliver a differentiated value proposition in their product or service. "An indirect channel strategy, as well as our focus on developing flexible and custom solutions across the travel and financial services industries has been part of iJET's DNA since the early days of our company," said Bruce McIndoe, CEO of iJET International. "Indirect channels are one of the fastest growing areas of iJET's business, and the needs of existing and new industry leading organizations looking for unique ways to leverage our technology, intelligence, and services continue to expand. The Powered by iJET business unit will have a dedicated and focused set of resources to deliver on this growing need." Powered by iJET will support existing and new partnership models across multiple industry verticals. Enablement/Distributor: powering partners new and existing products and services through: Cloud/Web Services APIs Licensing and distribution of iJET's industry leading global intelligence including real-time global alerts, country/city health, safety and security profiles, and widely acclaimed database of Travel Intelligence®. Integration of mobile application and mass communication capabilities supporting a wide-range of building block services such as personnel locator, risk exposure, and travel/assignment management. Enhanced Service Wrappers 24/7/365 response hotline, 24/7 access to analysts, medical/security assistance, and bespoke security/intel assessments. Referrals Powering partners by supporting their client needs for end-to-end, fulsome risk management solutions and services via direct relationship with iJET. Resellers Powering partners to allow them to directly sell and deliver iJET's Worldcue® Risk Management solutions to their customers. "Enabling, augmenting and enhancing solutions with partners has become the norm, not the exception," said Theresa Thomas, Senior Vice President, Powered by iJET. "The days and ego of 'owning' the full end-to-end solution for organizations are gone. Our partners want to bring together the best in class capabilities across category providers to deliver the richest and most valuable experience for their customers. iJET has a long history of listening and responding to the changing needs of our partners and the market. The launch of the Powered by iJET business unit is the most recent proof point of this positive evolution, and I could not be more proud or excited to be leading this effort."
Experts sections